A wordpress blog/website sans images or photographs will deliver a quasi-website!! Most of us like viewing at least few images sprinkled on the website because it is an effective way of sharing information. With a photo gallery, you can categorize the images as per your need, thus narrating the required news to the targeted crowd in a more disciplined manner. By choosing an efficient plug-in like Mac Gallery, http://www.apptha.com/category/extension/Wordpress/Mac-Photo-Gallery you can create a magnificent image gallery in your website undoubtedly.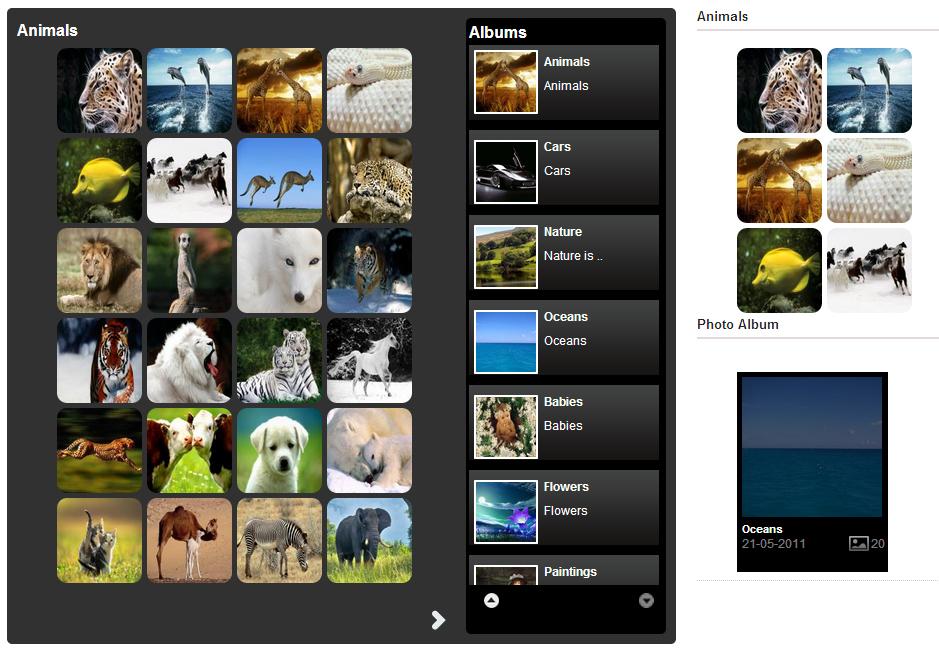 Mac Gallery is a cool and simple wordpress photo gallery plugins from Apptha. This plug-in gives your images a classy look with Mac effect to your photos. A striking feature is that when you roll the cursor over a set of photos, the photo which comes in contact with the cursor will be blown out resting the left out images back to the same place.
A smooth gallery is provided giving the user an option to browse through or switch between the previous image and next image. It is rather easy to upload any number of photos and create a stunning image gallery with this plug-in. Most essential features such as ability to create multiple albums, smooth gallery slideshow, display the album list in thumbnail formats, download, share and facebook commenting option make the Mac Gallery a definite choice.