Apple's iPhone stands tall when compared to other smartphones due to its wide benefits and features. This is not just a phone. It is an all-in-one set offering various applications.  iPhone embraces all categories like iPhone for business, iPhone for sports, and iPhone for Videos and what not! The iPhones' capability to store dynamic applications makes the mobile the most demanded.
Video sharing has become a general phenomenon that has crept the web world ages back. Video Sharing services acts as a welcoming boon to all music lover in particular. Getting your video sharing sites into the iPhone is a wonderful move. Optimizing the video sharing site for iPhone delights your site viewers by giving them the facility to watch their favorite videos even while moving.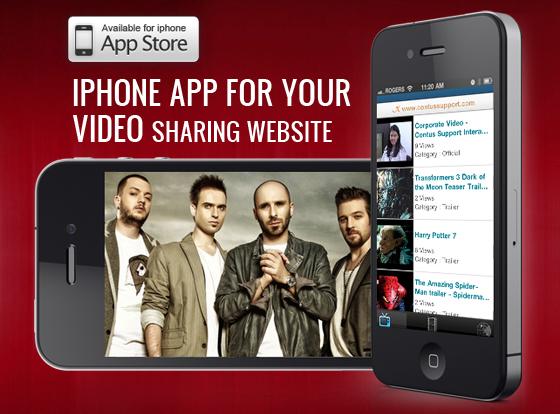 Make your video sharing website compatible to iPhone with a readymade app from Apptha:   Our iPhone developers have brought the vantage by developing an instant iPhone app which once installed delivers a mobile version for your website. Get the instant app from Apptha and submit it to your apple store from your account for approval. You have created an iPhone app for clip bucket/iPhone app for clip share/ iPhone app for vshare, iPhone app for video gallery or any video sharing service in matter of minutes. Contact us if you like to update the design or customize the app. Our developers will do the customization for reasonable price.