The remarkable profits from online business and the booming interest in online shopping have led to many online stores across globe. There are legion of admirers who love to shop online favoring the ecommerce business. People stop at a shopping site which is highly user-interactive and extremely user-friendly throughout the shopping process. The facility to switch to another store in just one click has raised the competition among the store owners to maintain high customer satisfaction by meeting the user requirements.
Magento ecommerce CMS has proved to be the most efficient open source in meeting the expectation of both entities: customer and store owners. Magento's key advantages such as multi store operation from single admin panel, flexible catalogue controls, SEO friendly structures etc make the open source ineluctable.  With more than 4000 effective magento extensions at magento connect; this ecommerce is believed to be the world's fastest growing ecommerce platform.
Explore the benefits of readymade templates and extensions
If you own a traditional cloth store and thinking about increasing your sale, it's high time to bring your store to web world. The online presence for your store is sure to generate more potential customers, increase your sale and more importantly gives your store a global presence. Magento ecommerce plays a vital role in putting up such online store at a cost effective way. Creating a website has become an easy job with readymade templates and extensions.   You can find a huge collection of useful extensions and themes from Magento Connect or non Magento websites like Apptha etc.
Your web store is supposed to be your online identity and so make your store lively and appealing by exploring the benefits from the internet world. There are heaps of similar online store available making the competition intense and if you want to be the dictator in your industry, utilize the vantages of magento extensions such as a Product Ticker to flash your product at the header of your site, a Price Countdown extension to create a sense of urgency among the crowd for a particular product etc. You can even influence your potential customers with an effective demo video being played in your site using HD FLV Player.
Enthusing the customers with a quick checkout process is another factor in converting your leads as sales. Make them feel privileged by completing their checkouts in a single page with few clicks in spite of engaging them in numerous steps and wander through multiple pages. Social networks are unavoidable in the current aura and by integrating social networking influence you can improve your online sales. Simply install a Facebook app for your store and make your store available for Facebook geeks: http://www.apptha.com/category/extension/Magento/Magento-Facebook-App .This particular social media, strong and proven in online marketing using networking strategy is definite to multiply your numbers.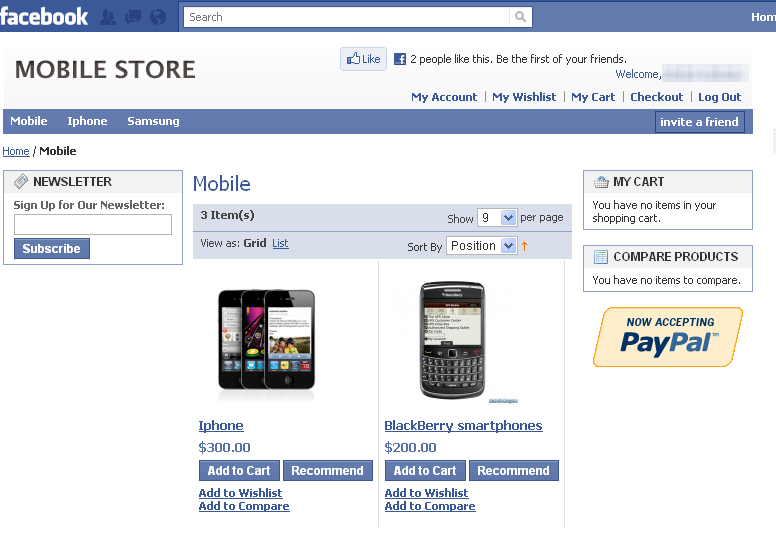 Create a website from a customer standpoint, keeping in mind the customer psychology. This way you will be raising the customer's willingness to purchase from your web shop. It is highly recommended to consider these imperative factors before developing a web store to stand tall in this competitive world!!