The B2C online business models have assumed various forms and have received thumping response from customers across the world as they comply with the changing human life style. One such eCommerce development model that is quickly gaining prominence, especially among urban households is online grocery business. Factors like impatience to wait in the queue, affordability, door delivery services and lack of time have prompted even traditional shoppers to switch over to online groceries.
"In fact 25% of online browsers order grocery products online and the number is expected to scale up to 55% in the future".
With the online grocery business booming, there has been a surge in online grocery website development and currently the biggest challenge lies in creating an online grocery store with customer fixating features.
Resources To Be Tapped For Bettering Conversions
Understanding your customer's mindset can reap rich dividends for your online grocery store. For instance, say X has been your longstanding customer, procuring dairy items from your website. And as a part of customer loyalty program, you offer them coupons for purchasing sea-food.
Do you think your customer will be impressed? Definitely not.
That is going to do no good to you as well as to Mr. X because the offer is absolutely irrelevant to him. It is a clear case of customer misinterpretation. Such scenarios will engender customer retreat. So it is imperative to grant privileges that sync with your customer's preference. That is when Google Analytics comes in to play.
Harness Google Analytics & Know Customers Better
Google Analytics is a potent marketing weapon as it provides insightful data for assimilating customers' shopping behavior. It categorizes the results in to the following phases.
Visitors – Number of visitors entering your website.
The first phase of result gives a clear idea about the incoming traffic to your site. You will be able to compare the traffic influx on a daily, monthly or yearly basis and track your traffic progress frequently.
Source – Details on how customers landed your site
This phase lets you find the source that has pulled in visitors. The source could have been a social networking platform or a third party website or anything. By knowing the source of leads, you will be able to carry on your marketing campaigns effectively.
Activity – Products the users have purchased from your site
This phase will give you a thorough understanding about the products that have been most sought after by the customers and products that haven't garnered much attention. Based on the result you can take a call on the products you sell.
Outcome – Did the visitor turn in to a customer or left abruptly
The final phase lets you decipher the amount of conversions and the bounce rates. This is a very crucial phase as it helps you spot the root cause for bounce rates and based on it you can rework on business strategies so as to reduce bounce rates and improve conversions.
Leverage Speed Optimization Techniques To Accelerate Speed

When it comes to impressing customers, loading speed plays a significant role.
Stats conducted in USA reveal that "51% of online shoppers cite slower loading speed to be the prime reason for them to abandon shopping midway".
Slow loading speed could be due to numerous factors like too many HTTP requests, failure to deploy caching techniques, not performing MySQL indexing and so on. HTTP requests in particular are major speed impediments. These requests can be reduced using sprite image technique where all the images are stored under one image and retrieved based on their background position. HTTP requests can also be reduced by combining all CSS files and JavaScript files under one file. You can also optimize your website's loading speedby indexing the MySQL database as it helps in increasing the data retrieval rate from MySQL server.
Build A Grocery Mobile App & Sway Mobile Users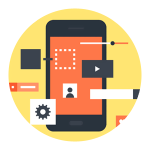 "Every 4 out of 5 shoppers prefer shopping through smartphones"
Hence it will be a wise to creating an eCommerce app for your grocery store. Creating a grocery store app has a legion of benefits. It helps you stay in touch with your customers incessantly. Through apps, you can send push notifications about the latest offers in grocery products and the recent product arrivals in your grocery store. Make sure these offers sync with your customers' interest. You can also evoke customer's interest by introducing the concept of reward points. When a customer purchases grocery products, offer them reward points. As time passes, these reward points will cumulate and customers can cash in on them to avail discounts.
Create an On Demand Delivery App
Creating an on demand delivery app or integrating a delivery tracking feature into your existing grocery store's mobile app can let your customers track their products. It helps you earn trust and create a sense of customer-friendliness.
On demand delivery app keeps customers informed about the status of the products they have ordered from the time it leaves the warehouse till it reaches their doorstep. Additionally, delivery tracking apps can provide a business owner the prowess to assign delivery work, track it and render navigation help for deliverer personnel.
Use One Step Checkout & Reduce Bounce Rates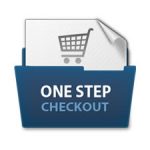 "70% of customers leave the website because of lengthy checkout forms".
Multi page checkout is an instant turn off from customer's view point as they need to furnish redundant details and it leads to more time consumption. On the other hand, one step checkout alleviates this problem as it brings all the vital information in one page and makes it simple and less time consuming for customers to fill the checkout form. Therefore by using one step checkout to your grocery website you will be able to raze bounce rates drastically.
Offer Recurring Payments Services

As per stats conducted by MasterCard it was found "47% of debit and credit card holders have exhibited their interest in adopting recurring payments".
Integrating recurring payment extension could work wonders for your grocery business as it gives customers the option of making the payments on an installment basis. Customers also have the liberty to choose the installment schedule (weekly, monthly or yearly). Recurring payments service plays a significant role in winning the customer's trust.
Build Trust Factor By Including Consumer Reviews & Ratings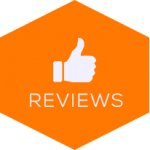 "Consumer reviews can boost the chances of conversion by 20%".
If there is one feature that could instantly influence a customer's purchasing decision, it will be reviews posted by other consumers. Nowadays, customers even before looking in to the specs of product, explore the customer reviews. Only when they get convinced with the reviews they move further. So it is essential to have reviews and rating feature incorporated to your grocery website. It helps in building customer trust, which paves way for a long lasting relationship.
Start Hosting Your Grocery Website On Cloud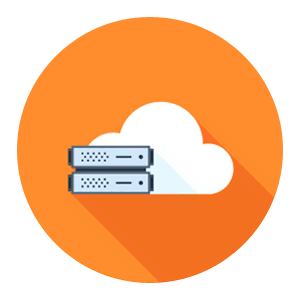 "In today's scenario 72% of business use cloud and the figure is expected to escalate to 91% in the next 3 years".
When traffic to your grocery store is erratic it could lead to a server downtime and it can have a negative impact on your customers. So it is very important for you to choose the right server to handle traffic. That said, cloud hosting is an ideal fit for such situations. As cloud server is scalable it can ramp up resources automatically to handle heavy traffic, thereby giving no room for server downtime. Moreover, the 'pay for what you use' concept makes cloud hosting affordable. Also by having a cloud server for you grocery store, information can be accessed from any part of the world provided you have internet connection.
The above factors will certainly help you in understanding and serving your customers better, thereby improving customer retention. Be it building an online grocery store or integrating customer fixating features with an existing grocery store, we have got the right mix of developing wizards to implement it for you.
Conclusion:
At Contus, we have insightful experience in building a proactive online store that converts leads into sales. The features used in developing an e-commerce platform is quite unusual due to the technologies deployed. With the help of handful wizards, we blend the right techniques to yield the revenue of your business.