The Authentic Reasons Why the Global Automotive Leaders Rely On Us?
Contus establishes future-proof solutions that are faster time to market & lasts entire product life-cycle
Mobile Devices Control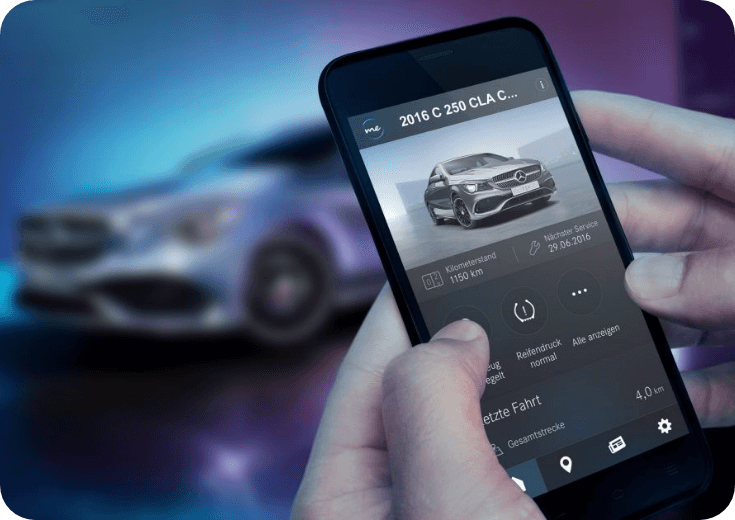 We bridge the gaps between
smartphones & vehicles
With the capability of integrating on any device, Contus urges the best possible technology to connect any automobile engine with your mobile devices to have entire control within your palm.
Connected mobility for automotive parts & use cases
One point of contact With all your vehicles
A ready-to-go Automotive IoT Connected platforms
Navigation Solutions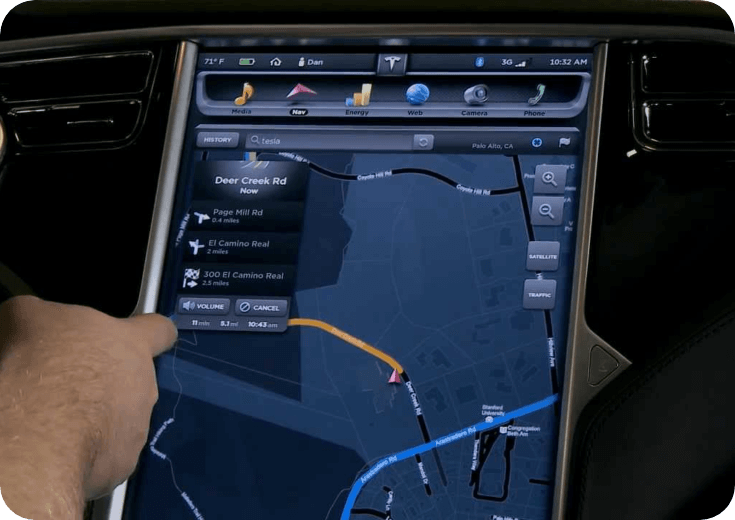 We're specialized in
Automotive Navigation Solutions
Our Automotive IoT solution experts work with the world's largest automobile manufacturers to drive top-notch innovations with connectivity across entire connected transport landscapes.
Connected thousands of devices across 40+ countries
Integrates with Global Navigator platforms
Insightful routing, guidance, & In-vehicle navigations
Analytics & Data
We Make Connectivity Smarter
With Strong Linking of Analytics & Data
We demystify the overall data process from ECUs, CANs to the devices through a secure system. Delivering the data attributes for each part with engine status & performance is made simple with automotive IoT solutions.
Analyze, reshape signals for actionable decisions
In-cloud Data management to manage connected cars data & platforms
Proactive approach of privacy & security for a connected data
Powering a Connected
Ecosystem of Vehicles with CV2X IoT Networks
Delivering an enhanced connected vehicle communication irrespective of components & sensors
Vehicle to Vehicle (V2V)

Creating a data flow in a proximity range to share information related to speed, signal, dynamics & geographical traffic locations to the central hub and each other. With V2V, prevent accidents & emergency vehicle movements.

Vehicle to Infrastructure (V2I)

With a combination of infrastructure & vehicle data, facilitate smooth movement of traffic and toll booths with end-to-end data insights of lane markings, toll booths, and traffic lights within one redefined dashboard.

Vehicle to Pedestrians (V2P)

CV2X inbuilt mobile application helps pedestrians to locate nearby stoppings, taxis, and monitor the overall estimated time to reach the destination irrespective of traffic. The entire operation be through an intuitive interface.

Vehicle to Network (V2N)

In combination with the Intelligent Transport System (ITS), every driver can be informed & notified of weather forecasts and accidents on particular geographical routes. The technology helps to avoid sudden happenings on roads.
Explore Connected Technologies
for Various Vehicle Manufacturing Sectors
Deliver an Automated Solution for a Royal Driving Experience With Connected Vehicle Solutions
Electric

Vehicle Monitoring

Fleet Management &

Telematics

Predictive

Maintenance & Safety

Cloud

Services for Vehicles

In-vehicle

Infotainment System
Electric
Vehicle Monitoring
Electric
Vehicle Monitoring
With a bunch of technological ninjas & end-to-end infrastructure, we have the capability to build a connected vehicle platform integration with the electric vehicle to monitor the overall operations such as steering, lighting, power supply system, braking & much more within an insightful dashboard. The integrated deployment of the solution with products ensures to increase the performance and efficiency of driving.
Battery usage data
Vehicle Performance Data
Driver Behavior Data
Charging Station Alert
Charging Report
Electric Vehicle Digital Twin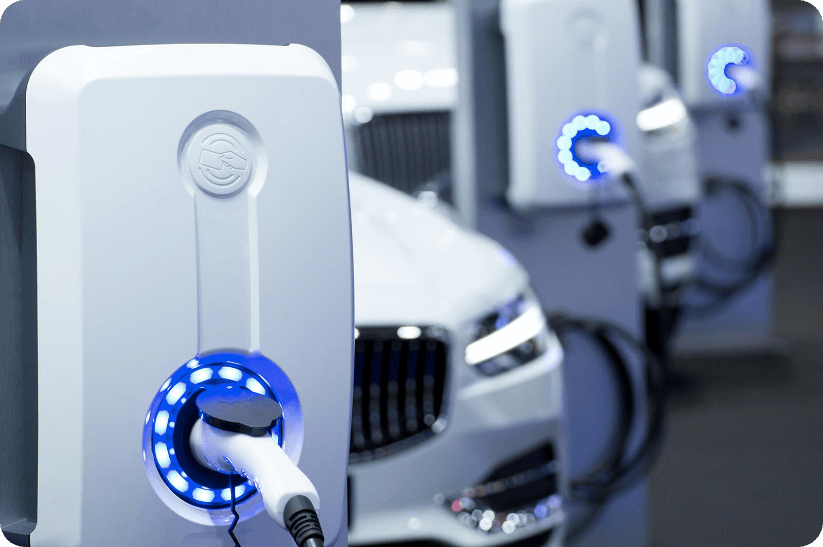 Fleet Management &
Telematics
Fleet
Management & Telematics
Experience a smarter way to manage your overall fleet process and take control of your vehicle's end-to-end data in an intuitive dashboard. Beyond the basic tracking options, CONTUS' connected vehicle solutions capabilities deliver AI, Machine Learning & IoT-based telematics solutions to predict vehicle health & reduce cost. Our Fleet management solution empowers businesses to plan routes, driving patterns & much more to improve productivity on autonomous dispatching
Reduce Fuel Consumption
Reduce Operational cost
Reduce Maintenance Cost
Ensure Faster Delivery
Improve Safety
Monitor Truck Routes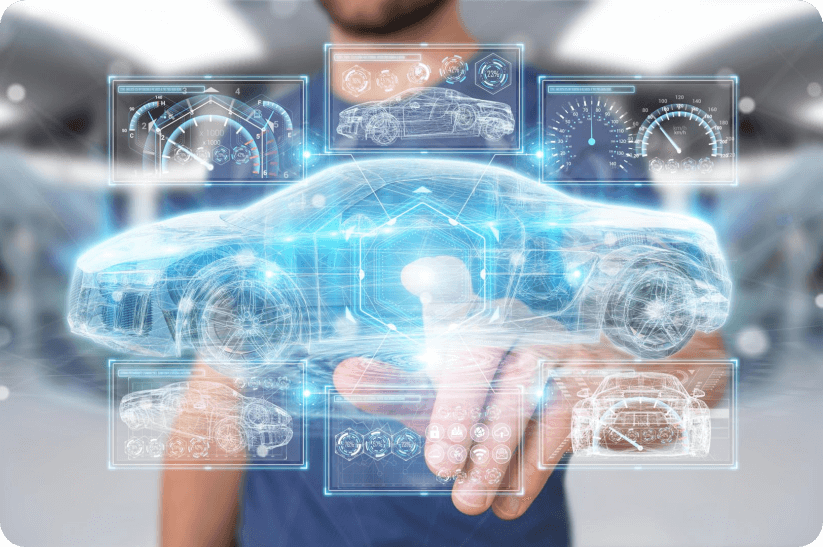 Predictive
Maintenance & Safety
Predictive
Maintenance & Safety
With advanced visual analytics, IoT & Machine learning technologies, Contus urges to deliver a top-tier predictive analytics solution to maximize the life-span of connected vehicles and ensures to keep a watchful predictive eye on every part of the connected vehicles. With the integration of solutions on the vehicle's sensor, ECUs to monitor the health of vehicles and avoid unanticipated component breakdown.
Vehicle Health Monitoring
Smart Alerts
Maintenance History Analytics
Fault Detection
Maintenance Scheduling
Connected Vehicle Sensors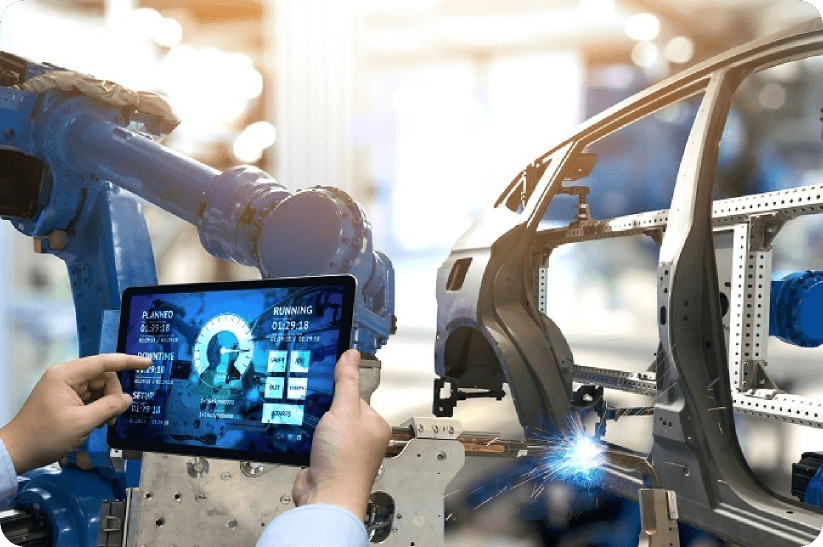 Cloud
Services for Vehicles
Cloud
Services for Vehicles
CONTUS being a leading automotive IoT solution provider, our cloud services are built for highly scalable deployment of connected vehicle services such as Telematics, Infotainment, Fleet management & Navigations to discover new innovations and deploy multiple connected vehicles related services. Cloud services enable automation manufacturers to connect global cloud data for any connected use cases.
Car-on-demand services
Remote Diagnostics
Car Security Services
Usage-based Insurance
Over-the-air updates
Drive-assist Applications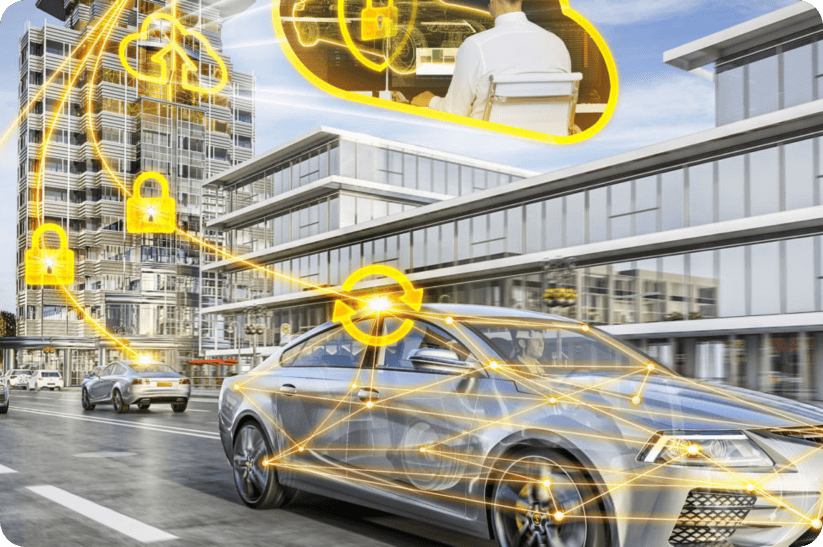 In-vehicle
Infotainment System
In-vehicle
Infotainment System
Transforming the future driving experience by creating an intuitive navigation system with connected in-vehicle infotainment is the utmost act you can experience with CONTUS, a leading Automotive IoT company. We ensure to engineer a smart navigation system with real-time features that distinguish your connected product from the market to drive better customer satisfaction.
4-Way Camera Assistance
Third-party Apps
Over-the-air & Voice Recognition
High-Resolution Touch Screen
Vehicular Functions
Platform Compatibility