Contus Vplay is a readymade video on demand platform built to help people with digital video libraries wanting to spread it across multiple mediums and monetize through it.
Contus Vplay can be a perfect solution for TV channels, production houses, online broadcasters, educational institutions, private video training providers, corporate houses to launch their own exclusive platform for distributing their contents over web, mobile and multiple other mediums.
In VOD space, players like Netflix, Hulu are the stalwarts with which you want your own VOD website/app to be in par with. These players have sound technology behind live streaming and what is VOD services they render. We know it takes a lot to be as technically good as these frontrunners and so we have handpicked technologies to give you the best.
Here are the technical stuff that can guarantee of keeping your engine up and running, no matter what.
The Interface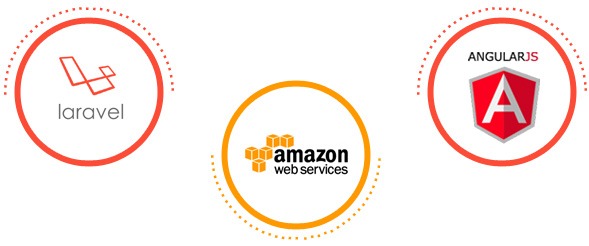 The backend console serves as the interface for administrator while the front end is for users. Contus Vplay's backend is built on Laravel for performance advantages like multiple database connectivity.
The backend interface gives the administrator to configure the entire video on demand platform which includes categories, video details, site settings, security preferences, AWS settings, user management, profile management.
An exclusive dashboard gives updates on revenue, video counts, users, AWS billing, subscribers list, top viewed categories and more. The front end, on the other hand, is built on AngularJS with an interface for subscribed users to upload videos and perform tasks connected to it.
Hosting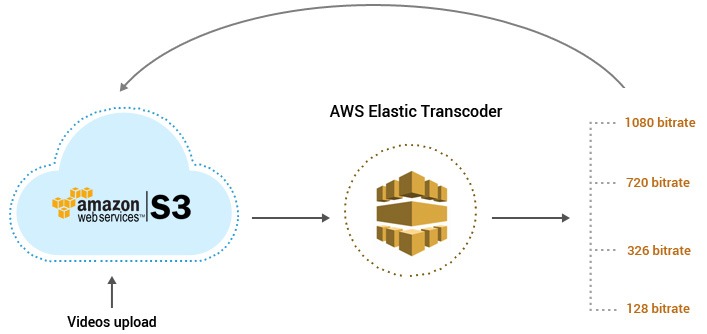 The hosting part is taken care by the world's most trusted hosting platform, Amazon Web Services. Your VOD platform built on Contus Vplay is adaptively scalable enough to handle any kind of traffic fluctuations.
Videos are stored on Amazon S3 (Simple Storage Service) bucket while AWS Elastic Transcoder is used to transcode videos into different formats and solution. Once the videos are uploaded into S3 the AWS Elastic Transcoder initiates the transcoding process. The video files in different resolution gets stored in Amazon S3 bucket along with thumbnails for viewing.
Live Streaming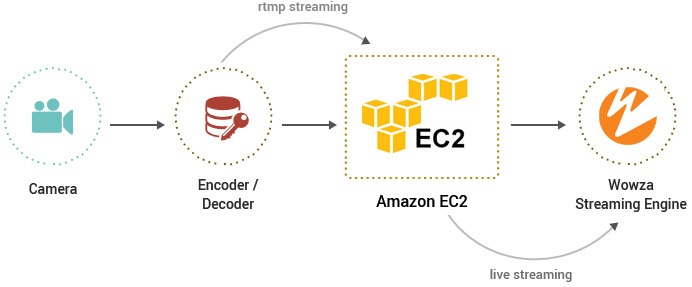 Contus Vplay has RTMP streaming protocol and Wowza media as its live streaming technology partners to render live streaming service for events of all kinds. Live streaming vs video on demand can be done to any device in high and multiple resolutions as well using video transcoder that encodes and decodes between the time of relay and distribution.
Setting up a live VOD streaming event is too easy with Contus VPlay as just feeding the livestreaming URL in the backend will get things done for you. Live feeds can be streamed from camera as well.
Adding to this, Contus VPlay offers social media integration to publicize about the live streaming events. Monetizing can be done through built-in subscription and registration systems that lets you stream live only to paid customers.
Security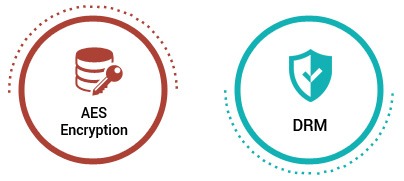 With Contus Vplay, your VOD platform will be hard to be breached by hack attempts or efforts made to reuse or download your digital assets. AES encryption ensures your digital assets are not downloadable while access control prevents unsubscribed or unauthorized users from accessing your video assets.
DRM (Digital Rights Management) interface lets you showcase your patents and copyrights for the videos owned and publishing license to keep away from your property from being used by outlaws.
Performance
CDN
Using Contus Vplay, you can create a content delivery network CDN that stores data across multiple cloud servers, for faster rendering. Based on the region-specific traffic insights, Contus Vplay can get you CDN setup that's appropriate to live up to your demands.
RDS
Using RDS, a web service from Amazon for simplifying complexities connected with setting up, operating and scaling a relational database on cloud. The database administration like scaling up compute resources of a database are automated using API calls. With RDS, Contus Vplay can create automated backups and database snapshots for references and other needs.
Memcache
Contus Vplay' video streaming solution leverages Memcache technology practice, a high performance distributed memory object caching to store data in temporary cache location so that the requests are responded immediately instead of hitting the DB every time resulting in a better loading speed of your online video streaming application on Android and iOS.
Player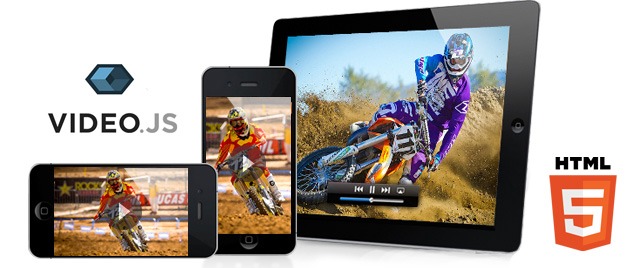 Choose your best VOD platforms to gets a versatile video player with HTML5 support which makes it perfect to view videos in web browsers and multiple mobile devices. Contus Vplay has its player built on ViDeoJS a hyper accommodative open source player which can be customized to bestow any specific requirements. Contus Vplay can also get your VOD platform integrated with other advanced players as well.