Apptha, the creator of over 90+ innovative products (inclusive of extensions, themes and mobile solutions) has now ventured into SharePoint application development. Apptha released two free web parts for SharePoint to contribute to the users of SharePoint.
Check out the two free Web Parts from Apptha:
Twitter Web Part:
http://www.apptha.com/category/extension/Others/sharepoint-twitter-webpart
Twitter Web part allows you to show the tweets of the Twitter profile which you choose to display.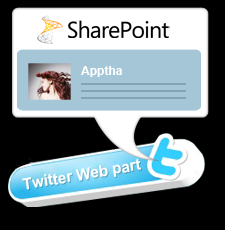 You will be able to control the web part settings such as its appearance, provide the user name (the twitter profile name that you want to display), include replies and re-tweets, control the count of tweets to appear, set the time interval for tweet update, i.e. if you set the time interval as 10 minutes, the twitter feeds are refreshed  every 10 minutes to display the recent tweets from the user.
Event Calendar Web Part:
Event Calendar web part helps you to maintain the list of events based on dates.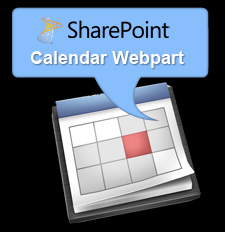 The dates in the calendar for which an event is listed displays in different color. You can add any number of events on a particular date. The calendar web part shows distinct color for the weekends. You can even provide unique name, description and timing for the respective event date. Your event calendar automatically applies different color for the existing events, event dates, week-ends and next month dates for better visual appeal.
Both the aforementioned web parts are totally free and comes with the installation wizard to manage simple installation.
Expect more web parts from the SharePoint development team soon! Contact bdm@contus.in if you have a need a unique SharePoint tool or SharePoint Application. We will analyze your requirements and contact you with the best timeline for delivery with competitive pricing.