Statista informed in its Key Figures for Ecommerce 2011 to 2016 report that "At least 1 billion of the world's population have bought goods from online stores."
Why does it make sense to build your Own eCommerce Website from Scratch in the 21st century? How do ecommerce websites make profits? Do they have some secret tricks up their sleeves that help churn more sales volumes while keeping costs minimal. Yes! They do, and we are going to share that secret with you. The secret about how to build a profitable eCommerce website development that can improve your bottom line.
Breaking Down the Business Model to Starting an eCommerce Website
A successful business model is one that makes best use of its resources to generate revenue and profits. When you make an ecommerce website from scratch make sure to determine its business model which starts off with domain name and moves on to technology used for UX and cost effective logistics used for customer delivery.
Domain Name: A striking domain name is what makes an ecommerce website click with the masses. Think Amazon, Alibaba, etsy, Ebay, etc. The store name should be short, catchy, easy to remember, brandable and one which does not violate any trademark or copyrights.
Technology: Magento, Prestashop, WooCommerce, OpenCart, OS Commerce, Shopify, Zencart, etc. are some of the free ecommerce development technologies available in the market today. These open-source software help create a splendid ecommerce website with balanced UX and functionality.
Logistic Support: If your business has a rich balance sheet it is worthy to invest in centralized warehouses in metro cities that are assisted by distribution centres across the geographical location for rendering quick service to customers.
3 Super Fast Lanes for Making Your eCommerce Store Profitable
i) Website: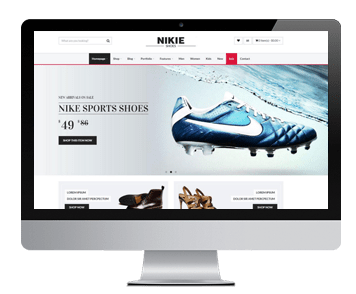 When you create an ecommerce store from scratch you'll be able to do two things: buy and sell. buy and sell. An ecommerce website can be used to host produce, artifacts, products or anything sourced individually or from vendors. Further, the website can also allow third party vendors to put up their product offerings.
An ideal ecommerce website will:
Have an intuitive and user-friendly interface
Be updated real-time with the product offerings
Have multiple payment modes and payment gateways
ii) Mobile Commerce: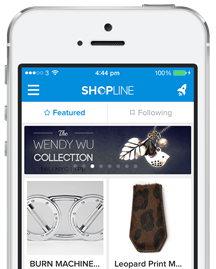 GoMobile reports that "55% of the time spend on retail sites are from mobile devices." The site furthers states that "Mobile devices will account for 30 percent of global retail e-commerce spending by 2018, up from 15 percent in 2013."
Having a mobile friendly website is no longer a luxury but a necessity for opening a new ecommerce store. Mobile commerce and its infinite possibilities can be exploited to the maximum to reach potential customers who search for their favorite products from their mobile phones.
iii) Social Commerce:


With 176 million new member addition to the social networking websites and 40% of global ecommerce sales originating from online mediums, social commerce has arrived and is here to stay. From viewing user reviews to exchanging product suggestions, there is lots that can be done with social commerce.
In the coming days, the best way to reach out to your target customer group will be through Facebook, Twitter, Pinterest, Instagram, Flickr, etc. In fact, these stores have already initiated their own social stores where customers can browse goods put up for sale by vendors.
On Demand Delivery Tracking
To achieve 100% fulfillment and keep your customers satisfied you will need a delivery tracking app for sure. Starting an ecommerce website that has an on demand delivery app can prove useful in three different ways: (i) Help customers track products (ii) Help business owners monitor and manage deliveries (iii) Help delivery personnel navigate.
Out of the Way Features to Note for While Creating an eCommerce Store
Don't expect an ecommerce store to look and feel like your neighborhood convenience store. There is much more to it, like:
Multilanguage
Reviews & Rating
Google Analytics
Categories Management
Responsive Themes
Super Deals
Multi Currency
Order Management
Automated Newsletter & Email
Shipping Methods
Admin Dashboard
Seller Dashboard
Unlimited Products & Categories
Advanced Reports
Stock Management
Tax Management
Commission Calculations
Easy Checkout
SEO Friendly URL
Customer Management
Invoice Management
Product Comparison
Everything Else That Matters while Developing Your eCommerce Store
Take note of these factors that will amplify the profitability of your ecommerce store.
UI & UX design – Present Magic with Design and Interface:


End of the day, what will bring customers back to your website it the UX that it provides. Luring UX does three major things: builds brand, engages customers & leads to higher conversions.
Breadcrumb for Ease of Navigation:
Breadcrumbs are landing points and navigators for users to know which part of your site actually they are. Without breadcrumbs, it will be difficult for users to go a step further or step back. Hierarchy-based bread crumbs help users in their viewing journey along categories and finding related products.
Cloud Hosting – Move To the Cloud for Cost Savings: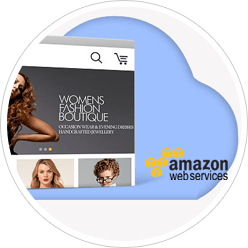 Cloud hosting enables an ecommerce website to cope with the rapid, yet uncertain scaling of sales volumes. And, it is easy to use, is economical, extremely reliable, flexible (think pas-as-you-use), highly secured and yields great performance.
Marketing – Shout it Loud for Your Customers to Hear:
Billboards and handouts will no longer serve your purpose. This is the era of digital marketing where SEO, SMO, PPC, and email marketing. Give your ecommerce business all the push it needs with SEO optimized, responsive designed web pages.
All set? Not that you are equipped with every prerequisite knowledge required to launch your own profitable ecommerce store, why wait any longer?