"A reliable communication can reduce medical errors by 50% in a whole and has the potential to save $53 billions for the medical industry annually"
Although the illness is certainly bad, you see a dim waiting hall, a very long queue, desperately waiting to enter the doctor's room and ill-lit of some patient's face, these are the pictures one could imagine when he/she has to pay the presence to a hospital before a couple of years ago or slightly a decade ago..
"Oh! God, however, now the entire picture of visiting a hospital has totally transformed"
Thanks to the tech-geeks and technology upgrades of WebRTC, VoIP and so on.
Yes, healthcare chat apps are evolving the entire communication of the healthcare industry. Though Mirrorfly made it's prominent foot-marks in the global messaging market, it still demanded a stage to put on a show. Now Mirrorfly rolled out its ideal messaging app for the healthcare industry embedded with sublime features.
It is found that better & reliable communication drives a better patient outcome. Obviously, the healthcare industry demands real-time communication like telemedicine and enterprise chat app for bringing Doctor-patient On Demand. With MirrorFly In-app messaging, patients can connect broadly with a board-certified healthcare expert or professional at any day, anytime and from anywhere with an internet connection.
Let us take a look at some of the exceptional benefits that the healthcare industry can possess.

Benefits Of Using An API For Any Healthcare App
Accessible to Remote Areas
With real-time conversation, doctors or healthcare professionals can reach rural-living patients, thus minimizing the travel-time & cost. The doctor patient communication app helps to book appointments with doctors, & get a notification from them regarding health care tips.
Provides Best Virtual Care
Ensuring the patience' care even at home is what the technology, namely tele-health embedded with voice calling feature provides. A live video chat with a doctor at their own home sorts out any type of health-issues on the go.
Reduction in Patient's Cost
With video conferencing, healthcare professionals can interact with a vast number of patients for giving treatments & solutions to their health problems. This drastically improves patient's care efficiency & helps the patient's who can't afford the expenses of visiting the hospital on a regular basis.
Personalized Monitoring
The doctor-patient chat app helps to review and track patients' health problems with ease. This is made possible with chat and video calling facilities that in-app communications offer. Besides these, doctors can share files like prescriptions, lab reports, and other reports safely.
Makes Diagnosis More Accurate
Since the reports, scans, and prescription of a patient's entire data is shared in the health chat app, the diagnosis is accurate with minimal medical errors. Further, the chat between doctor and patient are logged for future references and to initiate the treatment in future.
Enhances Overall Efficiency
By using a virtual health chat app, healthcare organizations can make their work process efficient; right from reduced paperwork to online appointments to handling multiple patients. Further, some APIs provide features to send X-rays &MRIs to healthcare experts for consultations.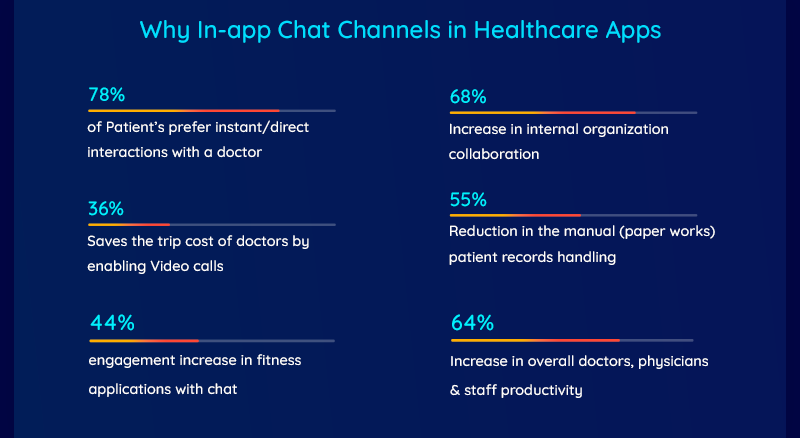 Some Effectual Use Cases That Mirrorfly Chat API Possesses for Healthcare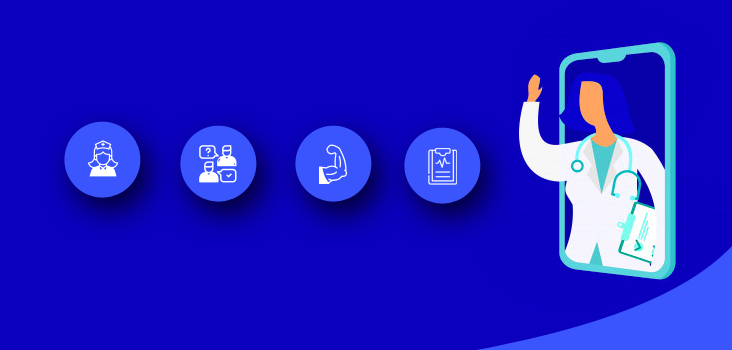 Patient-Doctor Conversation
Healthcare biggest problem is communication! This is basically a 1-to-1 chat between doctor and patient for a secure & private communication. A great way for patients gets in touch with doctors at any time, anywhere, even in emergencies. This holds an effective interface for the direct conversation to streamline drug management, post-hospitalization & effective care on the go.
Exchange of Medical Reports
The age of paper-medical reports are almost in the extinction where due to its inconvenient benefits & chances of losing, damaging. A single attachment of files, images, i.e X-rays, patient prescriptions, treatment reports within the message provide much effective treatment to the patient.
Internal Medical Staffs Communication
A personalized group messaging interface is the most effective way to bring every established medical expert & patient's in one place. This ensures in transmitting of quality treatment to patients at any cost. With a dedicated group forum, enabled with chat & features filled with great medical experts can create powerful treatments that cure undesirable diseases. It also streamlines the workflow within the healthcare organization in a real-time and holds transparency.
Personal Nurse 24×7
Integration with Chatbot is another way to enhance patient care to send timely reminders throughout the day on regular medical checkups, drug routines & diagnosis. The technology magnifies rehabilitation care and the likelihood of the patients to recover fully.
Fitness Chat Application
Wearables stands a step higher in the crowd. Yes, most number of wearables exchange insightful fitness information within the application, but to make it more engaging, chat possibility is the ideal tool. This creates an outstanding experience to sports chat buddies & fitness app to engage and fun with a real-time chatting with anyone across the world.
List of Few Prime Features For An Top-notch Healthcare App
Doctor Discoverability
Book, Schedule and Cancel Appointments
Scheduling Appointments for Real-time Conversation
In-app Direct/Personalized Chat
Doctor, Staff & Physicians Internal Chat
Doctor-patient Video Call
Video Conferencing for Doctors
File Sharing (X-ray, MRI scans, prescriptions, etc.
Notification on reminders
The Last but Not Least – HIPAA Compliance
Mirrorfly provides in-app chat and messaging protected by the most advanced security & privacy rules of HIPAA (Health Insurance Portability and Accountability Act of 1996), a federal law of data security and privacy for safeguarding protected health information (PHI) & electronic health information of individuals.
With HIPAA Compliant, Mirrorfly empowers the privacy and security of patient's data and care providers with most secure messaging apps.
Also Read : A Guide to Build a HIPAA Compliant Chat App
How In-app Chat Empowers Other Healthcare Related Apps in the Market?
Healthy Lifestyle Apps
Get instant guide & counseling from several lifestyle doctors through the app.
Have real-time chat with the specialist to get treatment regarding lifestyle goals.
Have video interaction with physicians for practicing lifestyle medicines.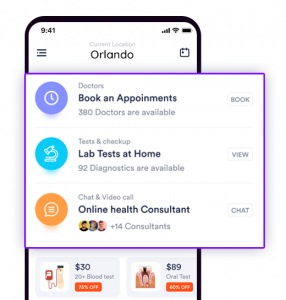 Clinical & Diagnosis Apps
Get point-of-care through your app through the direct chat with doctors.
Instead of bringing patients to the lab, enable physicians to explain via video chat about treatment.
Real-time data transmission enables patients to diagnosis & monitor blood pressure and share reports with healthcare providers for instant solution.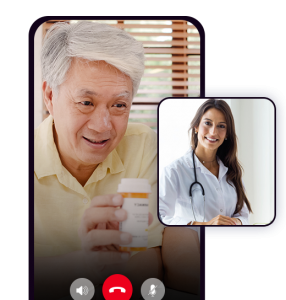 Pharmacy Ordering Apps
Chat instantly with pharmacy agents on the drug details, delivery status, etc.
Real-time notification on the availability of medicines, drug offers, and medicine stocks.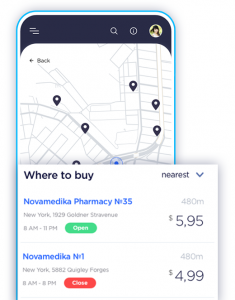 Wrapping Up
It's a never downing sector where the communication has to be at its peak for a successful running up of healthcare organization. Indeed, a chat API for heathcare is a significant need to integrate communication functionalities for every healthcare to outcome a quality patient care. With chat integration that provides, chat, audio and video call possibility in real-time on any devices for enhancing patient communication experience to a next-level. This creates chances for patients to follow up questions related to health problems with doctors virtually. Not just patients alone, even health professionals can increase work efficiency and streamline the works to provide the best quality of patient care.