The Bluetooth technology is one of the finest inventions by the mankind that made short-range wireless data transmission automatic, affordable and accessible. But on the flip side, the high power consumption of Bluetooth in Android and other standalone devices has always been a cause of concern.
The evolution of the Bluetooth Low Energy technology
In the year 2010, Bluetooth Low Energy (BLE) technology (or Bluetooth Smart) shot to popularity because of the inherent challenges that traditional Bluetooth LE based technology development posed. Introduced in the Bluetooth 4.0 version, BLE transmits data wirelessly over short distances by relatively consuming lesser energy. The reason for less energy consumption is that BLE periodically transmits minimal amount of data in the form of packets over a short distance.
How Bluetooth LE powered devices work?
BLE powered devices typically assume two roles namely the master and the slave. The peripheral device or the slave transmits information and the central device or the master receives the information. In a typical real life scenario, the BLE beacons are the peripherals, which keep on transmitting data in the form of packets so as to broadcast its presence. While the Smartphone, which acts as a central device, receives the data when it comes in close contact with the beacons and performs the intended action.
Redefining connectivity & transforming businesses with BLE mobile app development
If Mobile apps made our lives easy, then BLE-powered android & ios mobile apps development has made our lives smart. When these apps are used in tandem with BLE enabled devices, the final outcome is something phenomenal. Let us see what they are:
iBeacons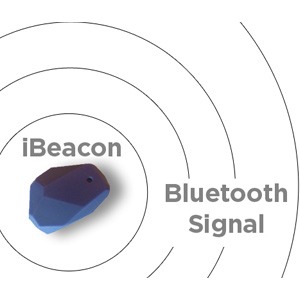 Introduced by Apple, iBeacon is just a small device operating on BLE. These devices typically transmit data. When the user's iPhone comes in close proximity with the iBeacon, the BLE app installed in the iPhone listens to the signal and executes the prescribed action.
Beacons normally transmit location related information to your mobile app. For instance, when a customer with a BLE mobile app enabled device walks into a store with beacon system, he/she will be greted with a notification that greets or offers an ongoing deal.Need we say more about the scope for iBeacon app development for Android and iOS devices in the coming years.
#Tidbit 2
#iBeacons will influence $4Bn worth of US retail sales & the number is predicted to grow tenfold in 2016. https://t.co/CiT6kiupVK
— Contus (@contus) November 18, 2015
Wearable Technology
Wearable technology has created a sensation and is posing a grave threat to smartphone's dominance. As per this technology, the BLE and a sensor are integrated to a wearable device such as a watch, wristband, glasses and so on. These devices transmit information wireless to your BLE mobile app.
In real life, a wearable device such as an activity tracker when attached to your body, tracks the pulse rate, blood pressure and other health related information and sends it to your BLE mobile app. There are many such applications of wearable devices. At present fitness app and healthcare industries make the best use of wearable technology.
#Tidbit 3
Gartner predicts that in 2016 the #wearable market will reach $10 billion. https://t.co/CiT6kiupVK
— Contus (@contus) November 19, 2015
Internet of Things (IOT)
Internet of things is a sensational technology that empowers devices to communicate with each other without any human intervention. For instance, IoT enables users to switch off lights or set up home surveillance from a remote location using a BLE-powered Android mobile app.
IoT app development play a vital role in simplifying lives that revolves around smartphones enabled with BLE technology. From automated door locking to communicating with smart appliances, there is unlimited potential for IoT in daily human life.
#Tidbit 4
Gartner estimates that in 2020 the revenue generated by #IoT product & service suppliers will surpass $300 billion. https://t.co/CiT6kiupVK
— Contus (@contus) November 20, 2015
Industry Sectors employing BLE mobile apps
Not only established industries, but also industries that are on the brink of collapse have started embracing the BLE mobile app technology as a part of their revival strategy. Here are some of the industries that have been successfully using the BLE technology: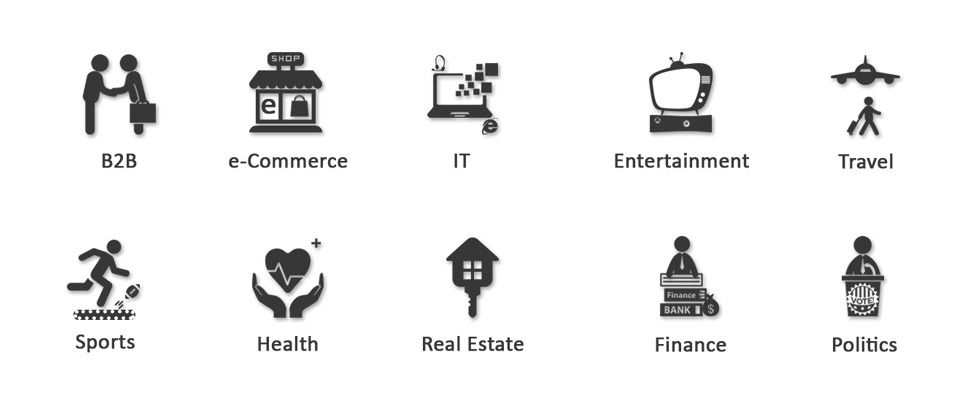 Limitations of BLE mobile apps
As BLE sends information in the form of short packets, large amount of data cannot be sent to your mobile apps.
An iBeacon using Bluetooth LE technology, sometimes take time to detect the BLE mobile app that is moving away from it.
BLE mobile apps are vulnerable against security attacks.
Some of the high profile BLE mobile apps delivered by Contus
Contus is a front-runner in BLE mobile apps development for automobile, healthcare, fitness, hospitality and many other major industries. A brief summary of some of the BLE mobile apps that Contus has developed is as below:
V.ALRT app for safeguarding human life
Industry: Healthcare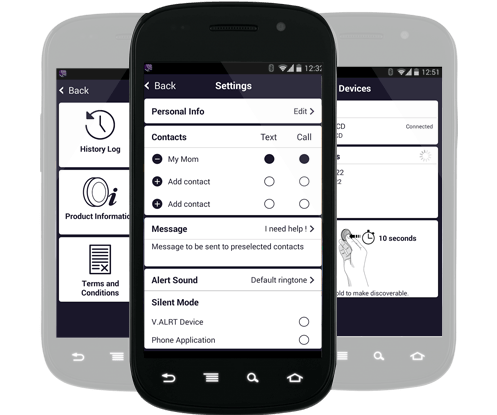 This app has been built using the BLE technology and works in tandem with wearable device. The wearable device is typically a pendant worn by the user. The pendant, which has BLE integrated to it is wirelessly connected with the V.ALRT app in the smartphone. In case of any emergencies, the user needs to tap the pendant and instantly an alert notification is sent from the app to 3 phone contacts that have been predefined by the user. If the user's phone has GPS installed then even the location details are sent to the contacts.
Rewardinator app to keep pub goers engaged
Industry: Hospitality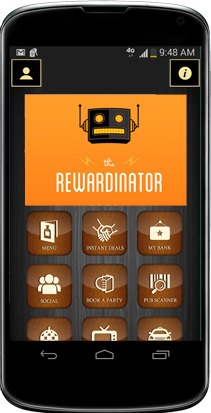 Rewardinator was developed to transform the image of Landsdowne Pub, Boston's Century old leading pub chain among the present day pub goers. Hence, many customer engaging features were incorporated in to this app. One of the crucial features was Location Based Services, which is based on BLE technology. Pub goers that have installed this app receive notifications related to the pub's location, offers and coupons when they are geographically close to the pub. This feature happened to spike the interest in customers and within a year's time Landsdowne pub witnessed a twofold increase in their customer base.
The list does not end here. There are many such BLE mobile apps, which we had built for our clients. With new technologies coming every now and then, going the BLE way could certainly reap rich dividends for your business.