OpenCart is one of the popular eCommerce platforms that is being used by several websites. However, at a certain point of time when the necessity to excel arises, people go in search of better platforms so as to offer quality services to their customers. And that is where migration comes in to picture. When people are stuck midway in a particular platform and want to move over to a different platform that is when they opt for migration services.
Is Magento Better than Opencart? How Does OpenCart to Magento Migration Help?
Well, this is a very valid question. There are so many eCommerce platforms available in the market.
Then Why Magento?
Actually Magento and OpenCart share some common traits. To name a few, mutli-lingual and multiple currency support, etc. However, there are some key factors, which make Magento more viable.
Areas Where Magento Outwits Opencart
You get an exhaustive line up of sales boosting features in Magento
In terms of customization, Magento is very flexible.
Magento is an SEO friendly platform as it allows you to create customized URL structures.
Magento comes in with built-in payment options. E.g. Paypal Advanced.
Magento developers are available in abundant.
There are innumerable aesthetic themes and feature rich extensions for Magento.
Magento enables you to transform your online store to an online marketplace.
I hope these factors are adequate to highlight how Magento has an edge over OpenCart.
How Is Migration From OpenCart To Magento Performed?
At Contus, the Magento migration process is implemented by expert programmers who carry out the work in phases and all data in OpenCart store is migrated with utmost accuracy to your new Magento store.
Why Not Automated Migration?
Automated shopping cart migration is only a quick fix solution but not a perfect solution. This is because in automated migration, the customers' credentials like passwords will not be migrated.
Stages Involved In Opencart To Magento Migration
Step 1 – Data Backup Is Stored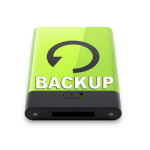 The Magento migration process will be carried out with utmost precision. However, to prevent any data loss in the event of any unforeseen circumstances, our developers take a backup of the entire data available in the OpenCart store. So even if some errors occur midway, the backed up data will come handy.
Step 2 – Products Are Migrated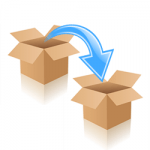 After creating the backup, migration of products from OpenCart to Magento is done. This is an exhaustive stage and all the product details (name, color, etc.), categories and graphic control elements present in the HTML form are migrated from OpenCart to Magento.
Stage 3 – Customer Details Are Migrated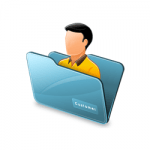 This phase is a very important stage in the entire Magento migration process as all the vital credentials of customers such as name, password, contact number, shipping address and many more will be migrated. While migrating the customer's password a secure encryption technique will be deployed. We will be using a different encryption technique as the encryption technique used in OpenCart will not comply with Magento.
Stage 4 – Order, Url And Vendor Information Are Migrated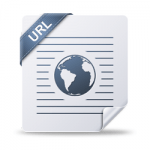 Now comes order migration, where products and customers related to an order, order status, etc. will be migrated. This is followed by URL migration as it will be helpful from an SEO viewpoint. As Magento facilitates customized URL creation, we can change your URLs to your requirements. In the end we migrate the vendor's information from OpenCart to Magento.
Stage 5 – Payment Gateways Are Migrated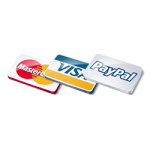 Magento is known to support a wide variety of payment gateways. Therefore migrating the payment gateways to Magento isn't a big deal. The process is basically carried on by migrating configuration details such as secret key, API key and API signature of the payment gateways.
Stage 6 – Design Enhancements Are Implemented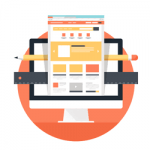 The crucial data migration process will get over with stage 5. Now we will move on to the appearance portion. Our Magento devlopers will migrate the design from OpenCart to Magento. However if some compatibility issue arises, by using techniques such as HTML, CSS, JavaScrip and jQuery tools we will create the exact design layout asked for by the client.
Stage 7 – Thorough Analysis Conducted Post Magento Migration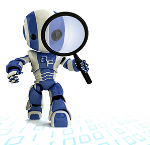 After successfully executing the migration process, it will be passed on to the QA team to ensure that quality of migration process. Both manual and automated testing are put to use for inspecting the newly created Magento website.
Some of the Key Aspects that will be Tested Are
Responsiveness
Functionalities
Performance
Robustness
After getting the approval of the QA department, the bug free pilot project will be ready for the client's introspection. Once client gives the nod, the newly created Magento site will be raring to go live.
The above procedure should have given you some deep insights on how Magento migration process is carried out. So what is holding you back?