Great news folks! The all new brilliant Groupclone iPhone application from Contus has been approved by the Apple iTunes this morning! Now the dealers can start their own group buying site accessible in the prestigious Apple iPhone.
Group buying has emerged as a highly expedient shopping strategy where instead of buying a product singly a buyer can purchase the same product in multiple units by teaming up with others who want to buy the same. The win-win vantage of this shopping process is that the buyer of the product gets it for an attractively low cost and the seller profits by selling more at once. Group buying sites have become a corking vantage to the online shoppers. With such a high pace in the past few years plenty of new players have launched their group buying sites. And the demand for creating effective group buying sites with unique and utile features is increasing more. Popular group buying sites like Groupon have shown significant success in the sector and the new steppers want to procreate the fruition like the latter.
Previously Contus Support excelled with its Groupclone, the justest group buying clone script for mongers who want to start group buy sites. Check out the superhit Groupclone at: http://grouponclone.contus.com/
And now as the computer phenomenon is shrinking in size and people are prioritizing mobile PCs, the Apple iPhone is a super hit gadget, and hence this device revolution is demanding for a change in version for all PC applications that want to be converted into iPhone apps. Understanding the dynamic change so fast, Contus came up with a Groupclone iPhone app in no time.
Groupclone from Contus Support is the prominent online script available for traders who want to start their own group buying site consisting of the efficacious features.
And this genius clone script is now mutated to be accessed and used in the prestigious Apple iphone:
http://itunes.apple.com/us/app/groupclone/id413499577?mt=8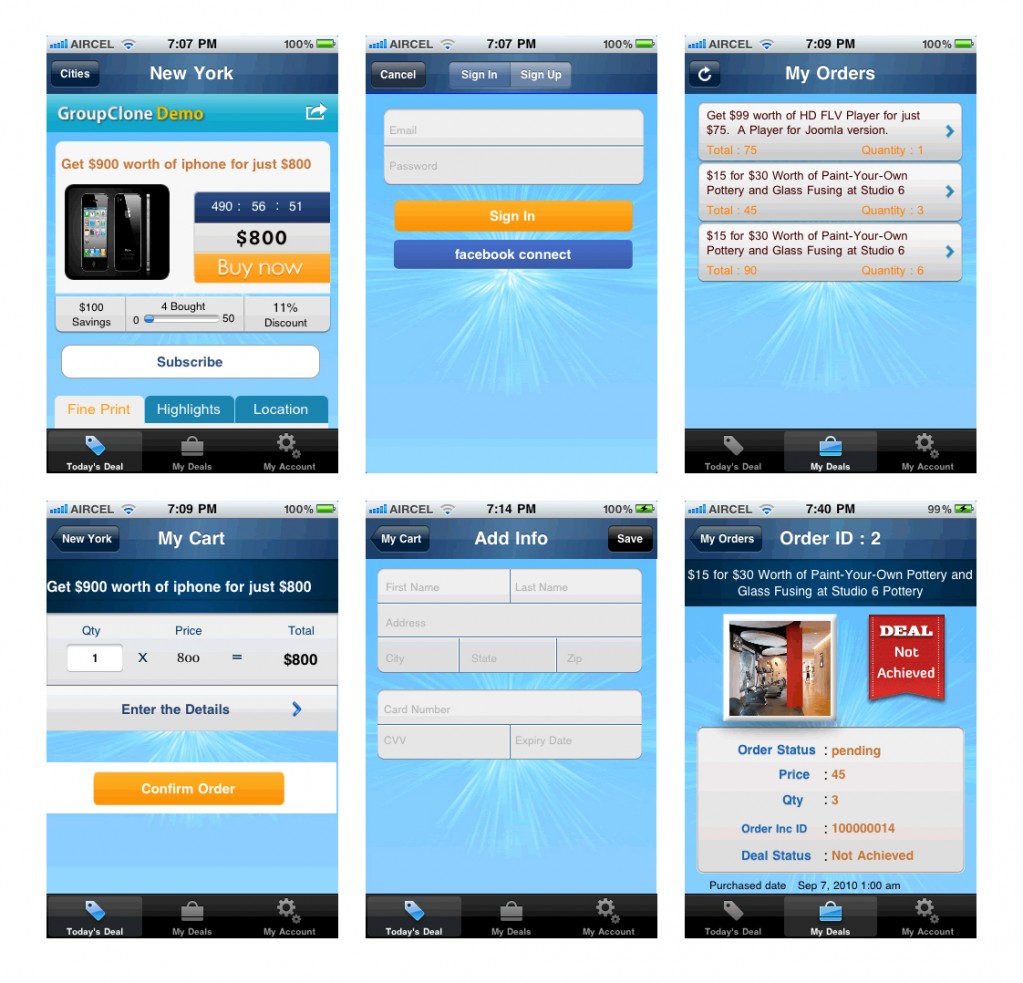 The dealers can purchase this and make their own effective and impressive group buying iPhone app. With thefantabulous Groupclone you can create a site in which the users will enjoy the useful group buying tools such as Make deals, Share deals in social networking sites, Facebook login etc. In short, this is nothing less than 'wow! This is simply cool!'
Mobile apps development is only going to extend its diameter more and more becoming a big sea of innovation. We, Contus Support aim to thrive well and become one of the best iphone app developers in the market. Currently we are exploring more specifically into the iphone app development and in  future we are planning to try hands in the other non-Apple mobile apps development too.