"It's a very complicated world, indeed a very noisy one too. And the only way to make people listen is through videos."
Agreeable ain't it? Because, in the era we live in today, almost 68% of users prefer watching videos over any other medium to learn about a new product or service, news, sports, and entertainment. Well, I didn't say it, the stats are as per wordstream.
So if this is the case, as a video content creator, your focus should also be on the ease and stutter-free delivery of videos in addition to penning down the quality. That's where a search warrant for the most reliable and best video hosting platforms is laid down.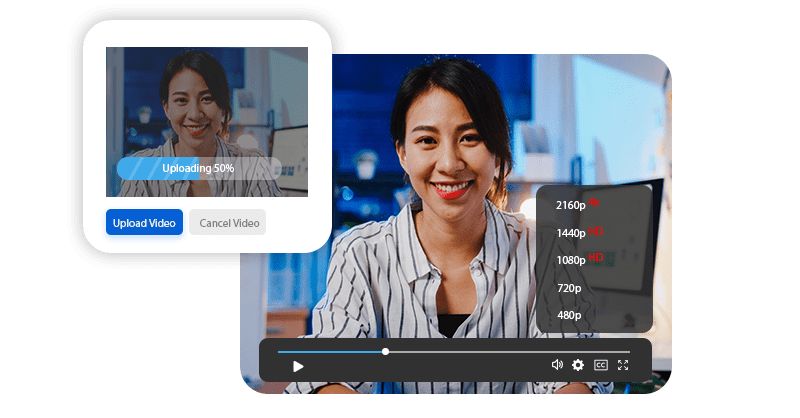 In case you are a newbie to crafting videos, a video hosting platform helps you to upload, edit, and manage all your clips effortlessly in a single room. These portals allow you to share your content across social media or online.
Plus, they have the ability to stream videos at the best quality, in multiple formats, and in diversified languages thereby making it the best companion for professionals all around.
Seems like there's been a lot of talk around teasers, let us get into real action- the different video hosting sites and what they are good for.
Comparison of the 10 Best Video Hosting Sites
"There are 1000's of different ways people would find out the news. But, 'Who first knew', makes a difference."
So, let your video hosting platform be the first to deliver content in the quirkiest way possible. And from our part, we've done some digging into finding the best video hosting sites of 2023 that could come handy.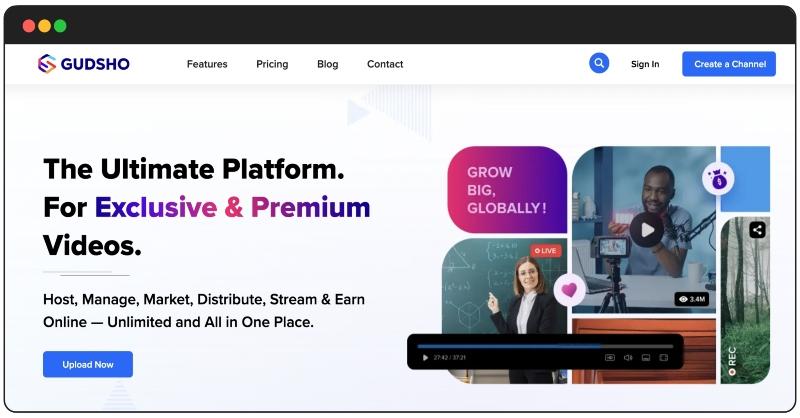 GUDSHO (that's us!) is one of the best platforms for monetizing premium video content of diverse niches. Its feature-rich, ready-to-stream, and instant monetization makes way to distribute top-notch videos to global audiences.
This way, it grabs the customer base, increases fan following, supports creators in their fields, and helps build monetization like never before.
They offer both free and paid services to content creators and their models are very unique and are priced with a minimal subscription fee.
From offering monetization methods like AVOD, SVOD, TVOD to donations and fundings, they have a hand in every scheme that users would need.
Plus, GUDSHO is a creator-oriented platform as they can partake in the ease of normal operations with just a click of a button. Such ease is their interface and user experience.
These make GUDSHO much-adored:
– Delivers 4k streaming without any lags or delays
– Unlimited Video Storage
– Facilitates bulk upload and is backed by CDNs
– Comes with extreme assistive features for creators, and the list goes on
– Customisable video player
Reasons that demote the platform:
– It is a much-liked platform that's built for the ease and benefit of users, alleviating all the drawbacks of a video hosting platform.
Looking for A Secure platform to host your Videos?
Next up on the list is,
2. Uscreen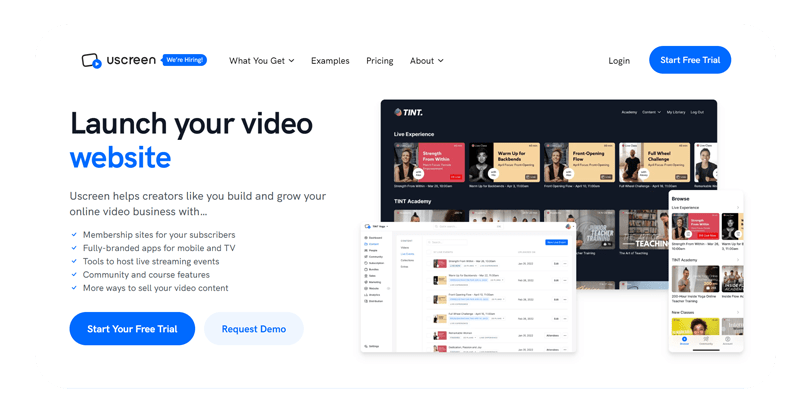 It is more than a video hosting platform. Yes! Uscreen is an all-in-one portal that has helped over 25,000 + video creators to post, market, and manage their content in line with their business's growth.
They have their hands on creating both mobile and OTT apps along with webpages to distribute content. And, their tools can help market your videos and make money using a PPV paywall.
They also give complete ownership of potential leads and allow for third-party integrations to Mailchimp and Drip. Regardless of all these, the Uscreen player uses HTML5 for the best HD user experiences.
These make Uscreen much-adored:
– Monetization are available for on-demand and live streaming services
– Supports content streaming on any device, app version, and any OS like Roku, iOS, Android,..
– Enhanced security mechanisms like AES and SSL mechanisms.
Reasons that demote the platform:
– Pricing is slightly higher than the rest
– Limited payment methods or options
– Their customer service team is very slow and unresponsive
Jumping onto the third video hosting services in our list is,
3. Vimeo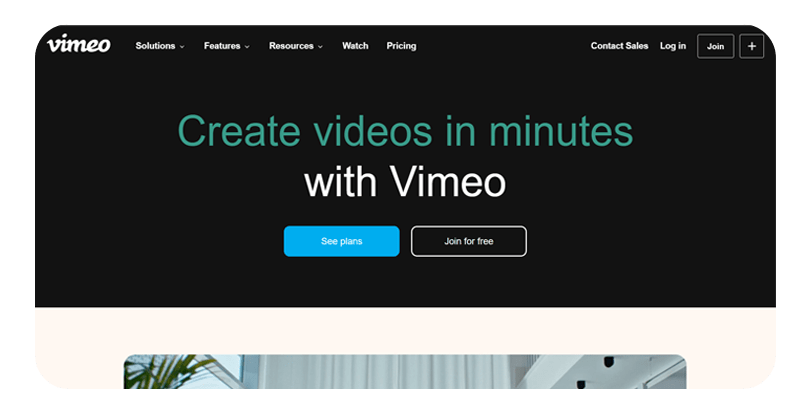 Vimeo is considered to be the best pick for privacy and customizations and a direct competitor of YouTube that has impressive credentials for all category users.
An older brother to YouTube (as they are 3 months elder), this platform is for any artsy people who are serious about video content publishing.
With features like audience interaction tools, marketing capabilities, and security protocols, Vimeo holds a customer base of over 260 million users on its site next to YouTube.
Though they are comparatively lesser compared to YouTube, they triumph on sources like search and social media marketing.
These make Vimeo much-adored:
– Comes as a complete package for users and creators to operate
– Works in conjunction with YouTube for wider distribution of content
– Possess superior security features and detailed analytics
Reasons that demote the platform:
– Frequent call for updates and reduced reach
– Streaming gets paused very frequently
– Limited CDN capabilities making videos persisting lags
Moving onto the next number in our list,
4. Wistia
Wistia is for those people who wish to watch videos on your website. Their attractive player with no ads or any branding methods makes this platform a great option for marketers.
Alongside these, Wistia makes up for being extremely market-oriented with tools and analytics that help in rich video marketing strategies.
How does it do this? With the help of their analytic dashboard that gives insights on the average engagements, total plays, and play rate. The best part is creators can hone their engagements from second to second.
These make Wistia much-adored:
– They are liked for their ad-free videos, complete customization, and other features.
– Wistia is a visually-appealing player in the market
– Their tools beautifully help in projecting business goals and growth.
Reasons that demote the platform:
– Slightly high priced and the price quickly adds up with features availed
– Supports private hosting for videos thereby leading to no social elements
– Reach is not like other hosting platforms
5. Brightcove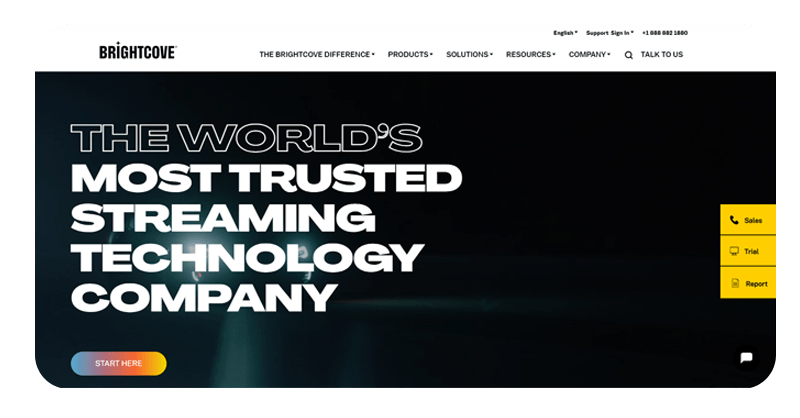 If you wish to make and monetize videos better, Brightcove is your next search. They boast of their top clientele like Ford, Dunkin Donuts, and BBC who have used this platform for driving marketing stats.
Plus, Brightcove is known to differ from others with its exquisite suite of features, robust live-streaming nature, and the best HTML5 player in the market.
Did you know that people who have used this hosting platform claim to be 70% faster than any other video player in the market?
These make Brightcove much-adored:
– Their prices are quite affordable compared to other hosting platforms.
– It is easy to use even if the creators are not video editing experts
– They offer a lot of features for marketers to host their content
Reasons that demote the platform:
– Limited storage of 500MB for free users and 2GB for paid
– They display ads even on free videos
– Brightcove doesn't support live streaming of online videos thus making it a large drawback
Looking for the best Enterprise-grade Video Hosting Platform?
We're here midway to the top 10 video hosting platforms. Hitting onto our next part is,
6. SproutVideo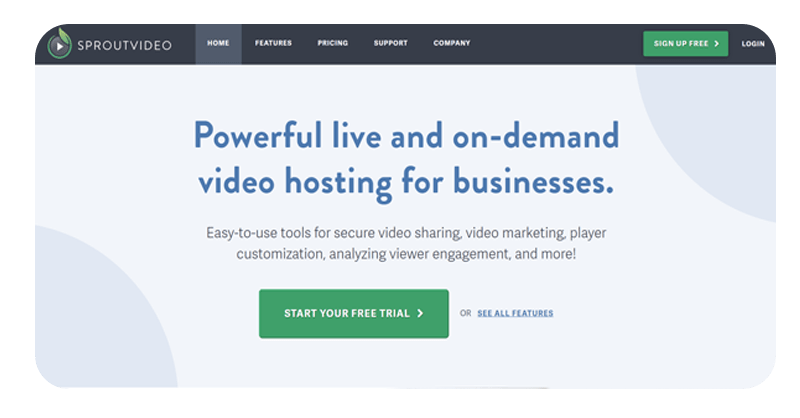 SproutVideo is for those businesses who wish to try 8k video playback and HD-quality streaming. Their track of analytics and tools is quite impressive and cannot be seen in any other platform provider.
But what pulls them back is the bandwidth capacity that is restricted to 500 GB in every plan they offer. Alongside this drawback, there is yet another, for a minute of HD video using 30 MB of data, there are a lot of amounts to be paid.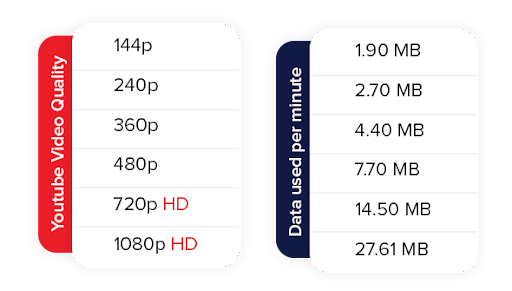 These make SproutVideo much-adored:
– Offers numerous features for marketing purpose
– Unlimited storage with up to 8k playback
– Their analytics are very powerful and useful
Reasons that demote the platform:
– Their pricing plans are way higher than any other video hosting provider
– Absence of free trial and users wanting to try must subscribe
7. Dacast
Just like Wistia and GUDSHO, Dacast offers some of the best video hosting features around the corner. They do not have a public-facing network making and their ad integration does wonders in generating revenue for content creators.
Additionally, they pair well with any website optimization strategy and Google analytic integration thus easing the task of any newbie broadcaster.
And, they have consistent 24/7 support to help users on the way!
These make Dacast much-adored:
– Takes in ad-based conversions and marketing
– Offers full customizations on their video player
– Great for managing and organizing your video content
Reasons that demote the platform:
– They are slightly high priced making it less affordable for group of users
– The minimal bandwidth limit affects the volume of content to be produced
8. YouTube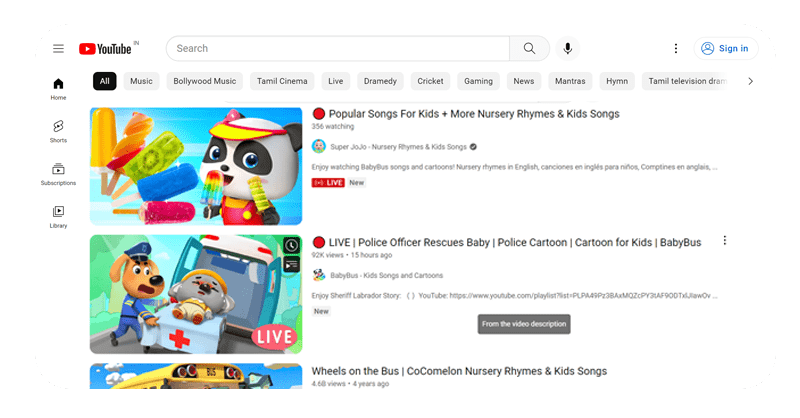 YouTube– the biggest video host and by far the best in the world in terms of 2 billion active users in the portal. They do not need any introduction of their own as when anyone thinks of online videos, the first thing to come to mind is this platform.
But in case you are a friend of Thor's and have come from Asgard, then Hi, this is what YouTube is.
It is very useful, around 6 billion hours of videos are watched every month on YouTube (according to Medium), can find videos of any genre, and people really make money out of it. Plus, the autoplay option lets users to stream videos continuously.
What's astonishing is the growth in these ten years, from a tiny snowball to a huge iceberg pulling a huge customer base. As a video hosting site, one can easily create videos by just signing in with a Google account and clicking on 'Upload Videos' to start hosting.
These make YouTube much-adored:
– It is an ideal platform for engaging with the audience and potential customers.
– With over a billion active users, creators tend to note potential user base.
– It is the 2nd largest SEO engine in the world.
– Also has video analytical tools to track engagements.
– Completely free
Reasons that demote the platform:
– Includes copyright issues
– Heavy competition as there are millions of YouTubers
– Creators can co[y the embed code and post it on their website so that users need not visit YouTube for viewing.
There are two more to go, quickly hop in with us.
9. Dailymotion
Though Dailymotion doesn't stand as the king of online videos, they are a worthy competitor with over 300 million active users, thus making them the largest video hosting site in the world.
For all the artists out there who are looking for visibility and rewards, Dailymotion is what you must get. Additionally, they are a picture-perfect site for boosting brand awareness.
These make Dailymotion much-adored:
– Does not include any ads or branding other content during streaming videos
– Excellent video streaming quality
– Well-established user base with huge reach
Reasons that demote the platform:
– Minimal customization options
– Difficult to copy codes to embed on other sites
– Does not have any built-in analytical tools
One more down, let us check what's the Final!
10. Twitch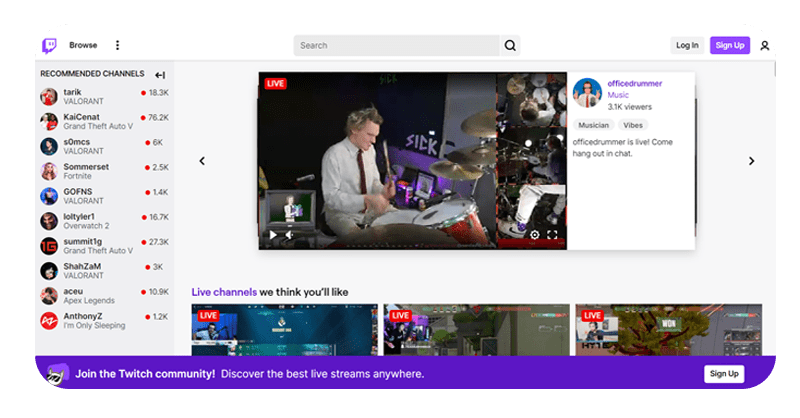 Twitch is one of the popular streaming services that is well-liked by over 8 million unique streamers every month.
Also as per the latest report, Twitch has 140 million MAUs thus making it a desirable candidate for video hosting competition.
They offer certain features for streamers like ad revenue, affiliate programs, and merchandising, and mainly they do not have plugins for Google Chrome.
These make Twitch much-adored:
– Best interactive video hosting platform for gaming
– Possess good moderation options
– Viewers can easily connect with their preferred streamers easily
Reasons that demote the platform:
– Doesn't support much of live streaming
– Their tools and methods doesn't involve creative marketing strategies.
Our list is done with its finish as fit as a fiddle. Time to wrap things up!
Benefits of Video Hosting Platforms for Creators
After seeing the growth and revenue generation on video streaming platforms, who hasn't been tempted to start broadcasting on free sites like YouTube or Vimeo?
We do get that getting started without paying a penny upfront is as attractive as an iced cake but, bet it would not give you a sleek and slender user experience.
Nonetheless, a paid and premium video monetization platform would offer benefits that would leave you satisfied. They are:
More control over your leads and revenue
It could be disheartening when you are asked to pay part of your hard-earned effort to video hosting platforms because you used theirs to promote content. Whereas, there are certain paid video hosting sites that let you take full control of your leads and revenue. So, go for it!
Create better engagement with fans
It is quite possible that using a free service could put your users at risk of getting them shuffled from your website to the free platform. Also, it would lose track of your content.
Improved security with the use of protocols and standards
A premium and top video hosting service ensures robust security and promises to protect user data from any third party mishaps because of the SSL, TLS security schemes with which they are built.
Experience unlimited customizations
Imagine a channel like Dailymotion or YouTube, would you be given an option to undergo any customizations? But, if it's a paid one, they let you choose your UI, UX, and what features to include, how you need the monetization models and a lot more.
Take the full power of your content and genres
It is your platform, your portal so you have rights on what content to post and on what genres. No one is going to restrict you on any liability-related issues.
Sounds great, right?
Now that you have learned the true reason why to use a video hosting site, let us explore the different options available.
Wrap Up!
Ahh! Finally, we have climbed the mountain and now you would have got an idea of the best video hosting platform you wish to use.
And one more thing to note is that you do not need to stick to one. Try using different providers like GUDSHO and Wistia to gain access to juicy analytics, features, and security.
Plus, in case you need tips and ideas on any topics related to content creation and publishing, we are here to help. See you soon in our next blog post.