Going for a best mobile application development company to carry out the app needs can be a tough ask! The reason is quite simple. How to pick the best one out of millions out there in the space! Well, in case, if it is the problem that you face, then you can relax a bit as I've crafted this article especially for those having trouble with selecting the top mobile app development company. Well, I just want you exercise a 4-step strategy which will apparently help you end up with top-quality firm with ease. And, here you are with the 4 interesting steps.
Tips to Choose a Mobile App Development Company
1) Checkout Reputation: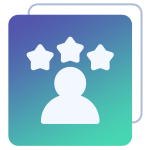 It is one of the best ideas to find the company that you look out for. Though there are quite a lot of companies available, all companies mayn't be reputed and genuine. How to check out the reputation of any company? Well, you may conduct an online research for some time. Collect the details of the company by reviews posted for application development, ratings provided, number of years of experience in the field, if possible details about their clients, their customer and product portfolios, different types of services they render, etc. This may help you gain a great insight over the company before picking the best one.
2) Checkout Customer Service:
Even it plays a crucial role in picking the best company. Hiring a company with poor customer service can be a nightmare as you may confront severe issues starting right from the installation to deployment. If the company doesn't provide you sound customer support, it might be a big blow to your business as you might have spent some serious money on buying a product from it. In fact, a few companies online do concentrate only on selling their apps rather making them beneficial for customers. As soon as selling the app, they'll disappear and there won't be any glimpse of them when their assistance is needed. However, reputed and long standing firms know the worth of their customers and will never refrain themselves from when they seek for assistance over issues related to mobile applications set up or installation.
3) Checkout Cost-effectiveness:
Let it be a business or customers, gaining money is common to both. Especially, customers often focus on buying high-quality products at efficient pricings. However, there is always a conflict between cost and quality for a company. Of course, products like apps of high-quality often cost a lot and vice versa. However, if a company is established over a long time, the cost of the products would be competitive compared to a newly startup firm. So, if a company has got a wide reception all over the world, then obviously the cost of their products sold will be relatively less. Opting for such companies would be a great choice. As mobile app is often highly costly, only best companies offer them at efficient costs and it depends on the volume of research you do to pick such a one online.
4) Checkout Innovation:
Looking out for companies that develop apps with out-of-the-box thinking will be a great option. By hiring an innovative mobile app development company, developing and deploying apps on the stores would be beneficial for your business as well as customers. An app developed by a mobile app development company with forward looking futures will easily help your company gain the business momentum online. So, go for a company that transforms ingenious thoughts to apps for improving your business standards.
Conclusion:
If you check out our mobile app development services, we adhere to all kinds of criteria discussed above. So, it is obvious to pick the best app development company that not only serves a particular sector but also globally. I hope the information provided in this post is beneficial and it could help you identify the best app development company online.