Live streaming has a charm to it. People stick to watching it for long without batting their eyelids.
But, just when you start getting into sync with the live stream does that dreaded thing starts to happen! Buffering. The small rounded dots seems to go on forever.
"Why does my video keep buffering?"
A key to your OTT platform.'s churn rate & its high engagement depends on when you keep a close eye on isolating issues with video buffers during meticulous real-time monitoring!!
At least one-half of viewers who watched a live stream swear to ask this question helplessly.
There are 5 common reasons that cause buffering issues:
The connection between the live video encoder and the server is interrupted
The Internet connection speed is inadequate to accommodate the encoder's bitrate
Extinguishing the bitrate available for the

live streaming platform

.

Excess load on the server making it crash
The Internet bandwidth may be inadequate to push the live stream completely
---
Also Read: What is Video Streaming? Definition, Meaning & How Does It Work?
---
Is it possible to spot what causes buffering issues in live streaming and seal them once and for all?
In most cases, YES. Here is how to fix it.
Adaptive Bit-rate Streaming
Keep the Bandwidth Under 1 Mbps
Maintain a Higher Upload Speed
Set a Lower Keyframe Interval
Don't Overload Your Encoder
Pick Wired Encoder Above a Wireless One
1. Adaptive Bit-Rate Streaming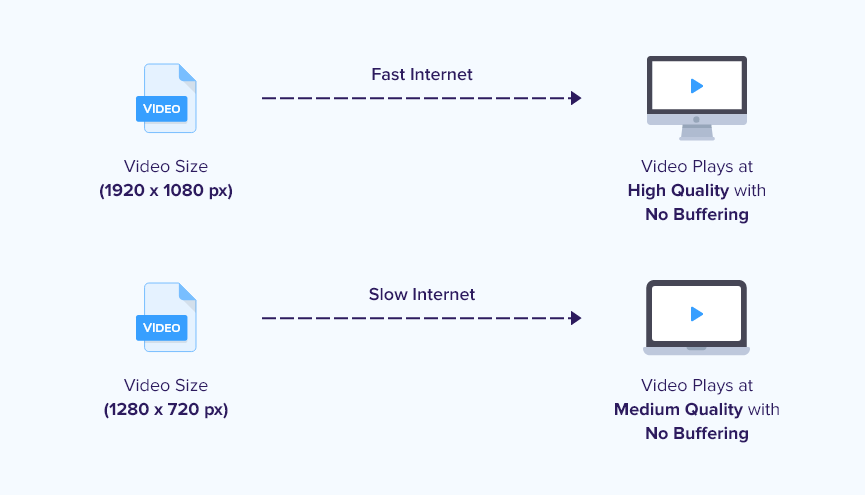 Quite often, in live streaming vs VOD , as well as in the Internet, it is not easy for data to reach the server. Due to network issues or because of system issues, the data might not cross to the server completely, as a result of which buffering problems kicks into the live stream.
But, there is a quick fix. Adaptive bit-rate streaming helps combat these issues by streaming the video in a lower quality than totally disconnecting the stream. Adaptive bit-rate VOD streaming ensures that the live stream is not interrupted and continues with a bit-rate that adapts to the available bandwidth.
2. Keep The Bandwidth Under 1 Mbps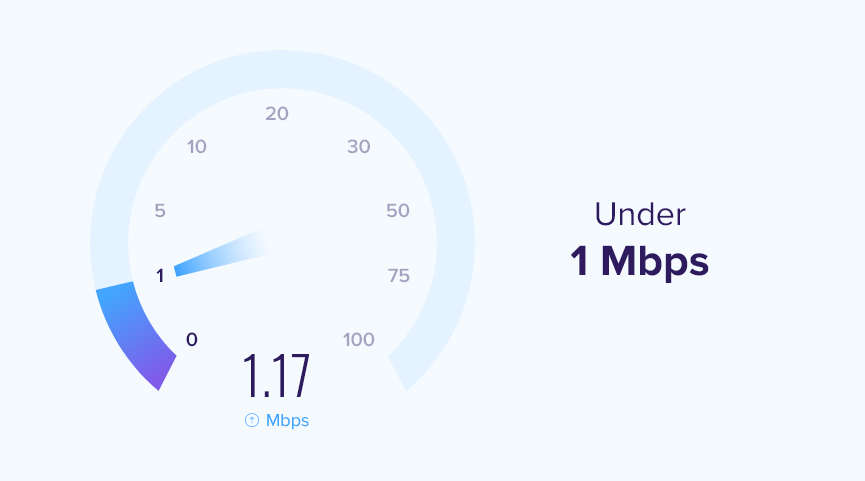 YouTube create reports that mobile video consumption doubles every year. Mobile has replaced TV and desktops as the main device for media consumption. So, there is a compulsion to make your live stream compatible with mobile devices.
A good practice to achieve mobile-friendly or any screen-friendly live streaming is to keep the bandwidth under 1 Mbps. If your bandwidth exceeds 1 Mbps, there is a high chance that the live stream will experience buffering issues. Most encoders come with the flexibility to set the bandwidth at which your video stream must happen. As a golden rule, fix it under 1 Mbps and your live stream must work fine and smooth.
3. Maintain A Higher Upload Speed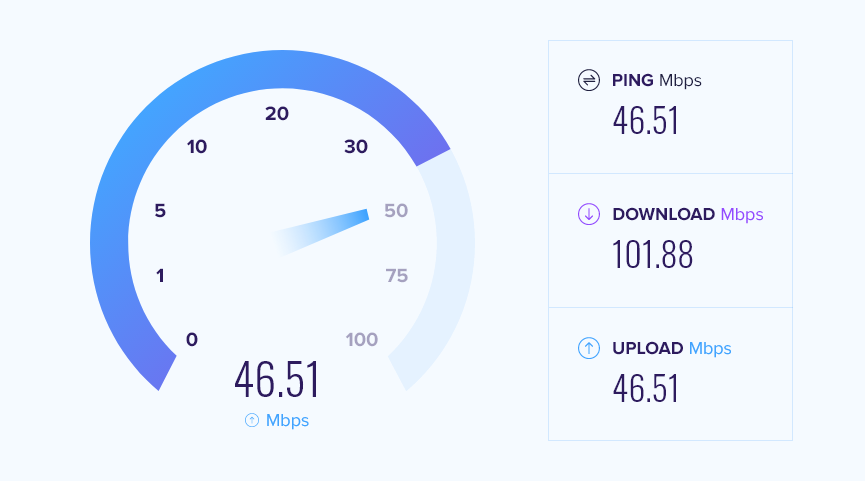 Your upload speed and live streaming buffering is directly connected. It is ideal to have twice the upload speed compared to the bitrate. When the upload speed falls, the stream gets delayed in reaching the user or gets distributed in broken packets which is shown as buffering.
To avoid that maintain a higher upload speed, which means you will require a higher Internet bandwidth. Other factors like a wired encoder will also contribute to the live stream upload speed.
4. Set A Lower Keyframe Interval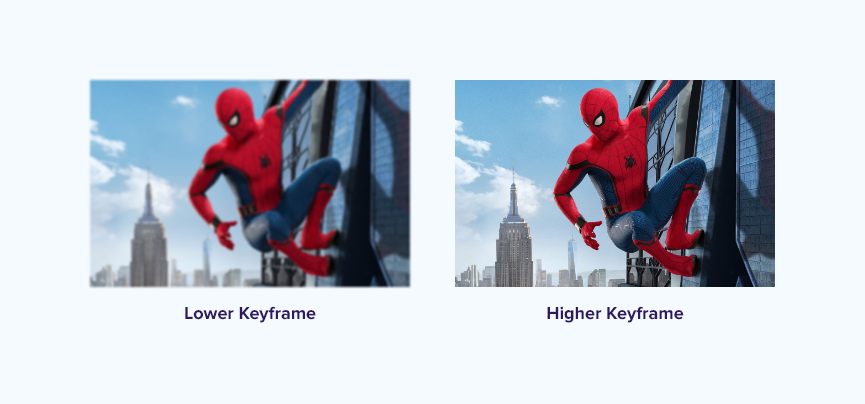 Setting an optimum keyframe interval can help mitigate the issues in video buffering. However, there is a catch. You cannot set two keyframes two farther from each other, nor can you set them too close.
If set apart in longer intervals, the video stream may not be capable of responding when there is a network hitch. If kept too close, the quality of the live stream will deplete. A keyframe interval of 2 to 3 seconds between each other works fine in most cases.
5. Don't Overload Your Encoder


An encoder is a bridge that forges a connection between your camera and the user's screen. The encoder is what transmits the video as it is from the camera across the Internet to the user screen. That said, it is obvious that your encoder will have to handle serious traffic regularly.
If you pile it with additional heavy-duty tasks like recording the live stream simultaneously, there is a huge risk that the encoder will snap from functioning. This will inevitably cause live-streaming issues. However, this should not happen if you pick a conducive encoder that can handle heavy-duty live streaming as well as recording easily.
6. Pick Wired Encoder Above a Wireless One


Wireless encoders are good and help reduce the clutter in a physical recording environment. But, they have some inherent cons. Wi-fi-connected encoders might get their signals messed with neighboring signals. Also, if there are plenty of users logging into the same wifi network, the live stream has a fatty chance of being disrupted.
Using a cloud video encoder is the only option you have, go for dedicated wifi with a good throw area for a buffer-free live stream. On the other hand, you can go for a wired encoder which will ensure that the stream flows uninterruptedly at all times.
How Contus VPlayed Fixes Buffering Issue When Streaming Video?
All this feels over too over the top for you? A live streaming solution can make things easier. From encoding the video to compressing it for global delivery, the solution can take care of everything without putting much pressure on you.
Contus VPlayed is the optimal solution you're searching for. Designed with an eye for uninterrupted streaming, IT has adorned itself with the above technologies that fight low-quality networks to provide smooth video streaming services. In addition to the above-mentioned factors, Contus VPlayed has more to offer. Below is a short breakdown of some of the technologies that allow Contus VPlayed to create lightning-fast live streaming:
Multi-bitrate Encoding: This feature splits video into 10-second slots called the TLS format which simultaneously encodes and uploads in sessions, easing the loading process to concentrate on small intervals at a time.
Efficient Content Delivery Network: More the Points of Presence (PoP), more efficient with low latency the streaming becomes. Contus Vplay uses CDN that adapts to any file format and transmits the content coherently.
Low Latency: Latency is the rate of delay for a data file to get from one point to another. With Vplayed the latency is maintained at an optimal range of about 30 to 50 ms.
Streaming Protocols: – VPlayed uses RTMP and HLS streaming multimedia. RTMP is used to ingest input media using multiple codec formats. Media is delivered with an

HLS video player.

A higher pixel rate can be delivered with the adaptive bit streaming. It is compatible with all

online video platform

.
If you're an individual, enterprise, or entertainment firm who wants to overcome the ever-dreaded buffer in your VOD streaming platform, use Contus VPlayed to build your platform and enjoy uninterrupted streaming