The Internet of Things (IoT) is restructuring several sectors, including the automotive. One must admit the fact that connected devices are changing our lifestyle.
The independent market research, "Automotive IoT Market by Platform-Global Forecast to 2025" by GlobeNewswire predicts the automotive IoT market will grow at a CAGR of 16.4% from 2019 to 2025 and reach $541.73 billion by 2025.
Advancing from the age of products to age of service and experience, from functionality to information as the key object of value creation, and from warehouses to intricately connected systems, the automotive industry is trying to scale up its potential with IoT.
What is the Internet of Things (IoT)?
The Internet of Things, or IoT, refers to the billions of physical devices around the globe connected to the internet, all collecting and sharing data without human intervention. Car2Car connectivity and advanced fleet management are only a few examples of how IoT-based solutions are shaping the new automotive age.
The Core Role of IoT in Automotive Industry
IoT connectivity, smart sensors and gadgets, edge computing, mobile apps, and cloud services are going to revolutionize how you interact with and use your automobiles. Implementing the IoT applications in the automotive industry aids in the design results in performance increase, reduces cost, and enables quality control.
Industry 4.0 paving way with the IoT and Artificial Intelligence, the IoT applications in automotive is limitless.
Top Five Applications of IoT in Automobile Industry
With IoT technologies, the automotive industry is creating innovative and advanced solutions, including connected car solutions, Advanced Driver-Assistance Systems (ADAS), in-vehicle infotainment systems, navigation & telematics solutions, predictive maintenance solutions, Vehicle-to-Vehicle (V2V) applications, Vehicle to Infrastructure (V2I) applications, and Vehicle to Everything (V2X) communication applications. Let us take a glance at the IoT automotive applications.
1) Fleet and Driver Management
The fleet management solution is the latest IoT use case in the automotive industry that takes advantage of IoT and offers fleet operators a wide range of benefits over their lifetime. Starting with optimizing the maintenance and logistics to monitor driver performance, complying with environmental and safety regulations is the primary benefit of IoT applications in automotive. Additional to the Vehicle tracking, monitoring fuel utilization, shares stats about driver's health and performance, sends idle alerts, preventive maintenance, and integrating a solution to service condition monitoring, is all extending applications of IoT in fleet management.
With reliable connectivity to the cellular networks over various networks such as 2G, 3G, and 4G/LTE, IoT sensors-embedded in vehicles send signals and trigger warning alerts for low battery, coolant temperature or engine maintenance. IoT solutions in the automotive industry allow the automation of the various processes and trip planning in fleet management. Moreover, this helps the fleet management segment to gain more customer satisfaction through on-time deliveries and high quality of service.
2) Real-Time Vehicle Telematics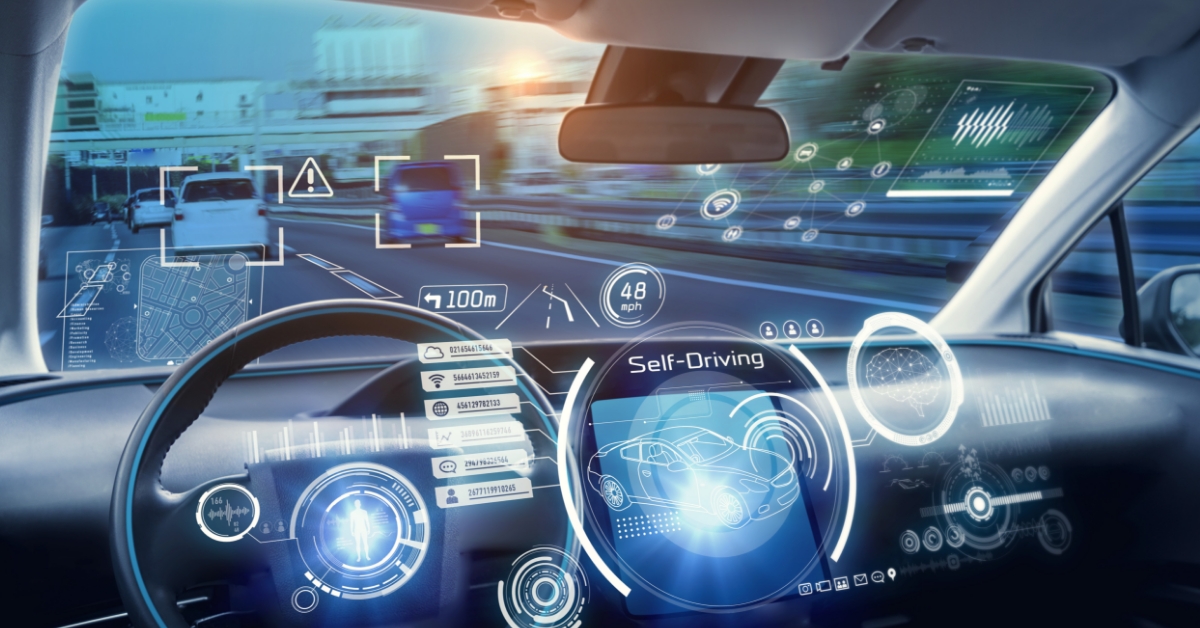 Vehicle telematics allows the monitoring of location, movement, status, and behavior of a vehicle within a fleet. Connecting the telematics devices, the smart cloud-connected IoTboxes on vehicles provide real-time insights on vehicle state, driver health, and optimization of transportation is a significant rise of IoT in the automotive industry.
When IoT and telematics come together, vehicles can be enhanced with electronics, connectivity, and hardware that allow them to communicate and interact with other devices.
The advantages of using telematics include remote access to vehicle operation information, remote vehicle speed limit controls, turn-by-turn navigation with augmented 3rd-party information and vehicle collision notifications to third parties, and emergency responders.
3) Cellular Vehicle to Everything (CV2X)
The real-time traffic flow information, mapping, infotainment, or remote access to emergency services, all these services require connectivity. In the IoT use case in automotive, a network that connects cars is a Cellular Vehicle to Everything(CV2X). There are two modes of operation with C-V2X: device-to-device and device-to-network.
Device-to-device enables communications like vehicle-to-vehicle (V2V), vehicle-to-infrastructure (V2I), and vehicle-to-pedestrian (V2P). V2V, V2I, and V2P make connected roadways through innovations like collision avoidance, share data about speed, location and route via a single network and alert the driver about traffic signal priority/timing, and safety alerts to pedestrians and cyclists all possible.
Device-to-network supports vehicle-to-network (V2N) communication via cellular networks, allowing cloud services to include in these end-to-end solutions, as well as real-time traffic reporting and routing.
4) IoT based Predictive maintenance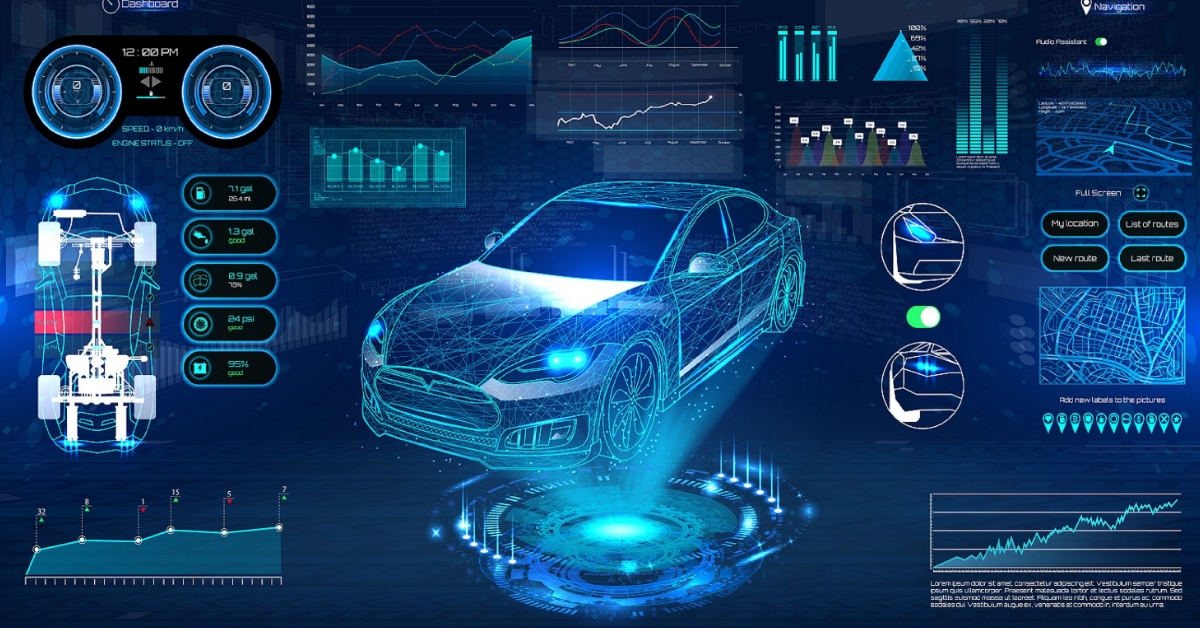 Combining big data, cloud computing, edge computing with sensors enable data collation, and analytics the Predictive technology based on IoT connectivity tools collects data on a vehicle's part performance. It evaluates the risk of malfunction of the vehicle, and transmits the data over the cloud, and notifies the user by reducing breakdowns and enabling easy maintenance.
The main advantages of Automotive IoT solutions with predictive maintenance are as follows.
Identify any parts failures before the occurrence

Calculate remaining useful life/possible repairs up to a 75%

Measures performance variables such as temperature, speed, electrical system, navigation route

Lower costs of operations with an increase in safety
5) In-vehicle Infotainment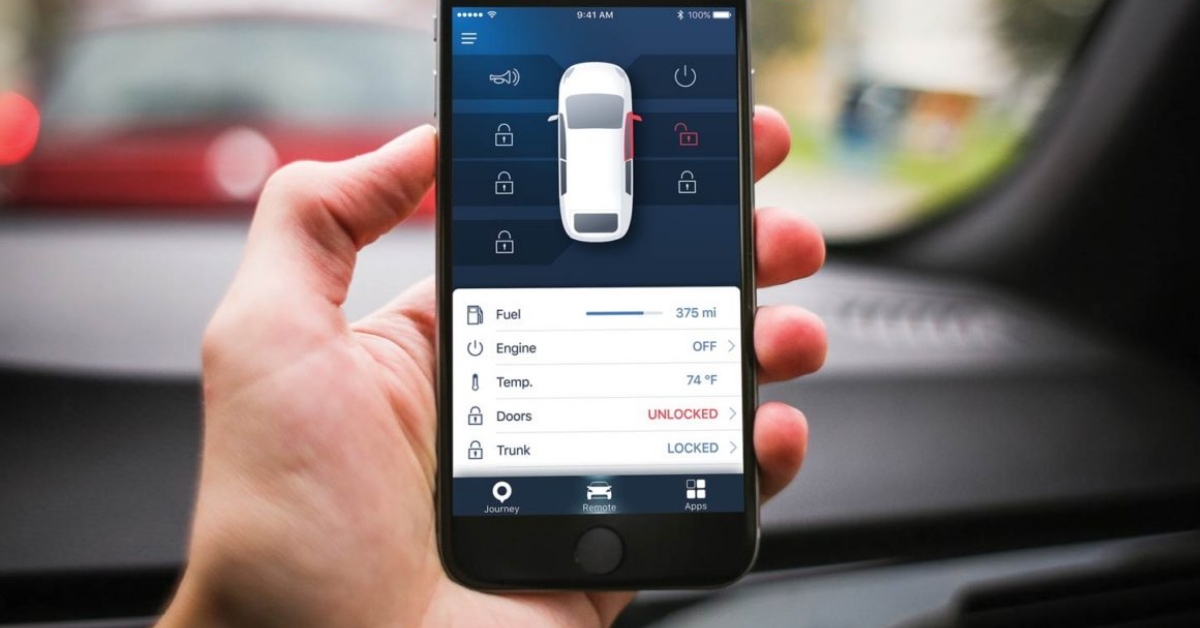 The smart apps and mobile networks offer a wide range of infotainment in vehicles starting from car navigation, telematics, and entertainment. Precisely Google and Apple are collaborating with as many automobile manufacturers to render IoT use cases such as in-vehicle infotainment. For example, Google maps for navigation, Google Assistant for hands-free help while driving, and Apple Carplay for high-end car infotainment. The Vehicle is now available on the owners' smartphone, with a connected network authenticating car to open, close door, and self-start are all the expectations from the vehicle infotainment.
Future of IoT in the Automobile Industry
The IoT is the DNA of new-generation automotive. For the moment you have your vehicle in your pocket. With a single tap on the app, you can control and know your vehicle's stats. Also, the Business Insider prediction, states that $267 billion will be spending potential in Automotive IoT use cases. Automotive is kick-starting a new phase with IoT and Wi-Fi capabilities powered by 3G/4G/5G functionality even opens up the room for higher implementation. One can expect all autonomous vehicles soon.