Today the world is all about social media, networking apps, and entertainment across the internet. Businesses are trying hard to have their existence in the heart of Millennial, the social butterflies.
Thus to grab attention every other day there is a new release of some app in the market with a wide variety of exciting features. One such recent release is what we are going to see over here is 'Clubhouse'! Yes! The name that has become so popular at such an early stage itself?
Let's explore more about this clubhouse and have a better understanding over it.
What is Clubhouse?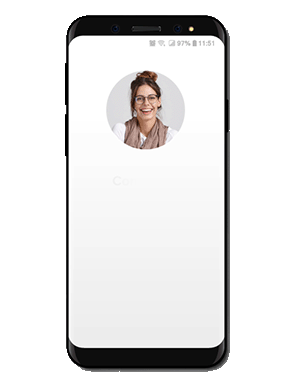 Clubhouse is an audio based social network app that deals with chat API being launched in March 2020 and has been invented by Paul Davison and Rohan Seth.
It is an invite-only drop in audio chat app that does not allow to join for now and has been valued up to around $1 billion. For now this app has been made available only on iOS, but soon will be developed for an Android version to provision to larger mobiles. Clubhouse is capable of having around 2.4 million downloads at the moment of writing, with half of them in January 2021 alone. The main purpose of this audio based social app is to allow people to host as well as join the audio conferencing conversations with other users.
How Does Clubhouse Drop in Audio Chat App Work?
As already mentioned, this is an invite-only audio-based app, which is once scored by someone, becomes pretty easy to navigate. Moreover once you get-in, you can look in the calendar to find conversations based on your interest, that you will eventually find during the sign-up process. Or you can also browse into the "rooms" with discussion that are currently in progress. Even, you can have set your own event. The rooms here can be public or private, it is your choice to listen quietly or join the conversation, the great thing over here is that you can also leave the rooms at your will. No issues!
When it is about activities, they typically range from interviews to panel events with a wide range of discussions. Some of them are the best efforts someone can put in. One such is the more ambitious performance made at the end of last year by the Clubhouse members "Lion King: The Musical," featuring narrators, actors and a choir.
What Makes Clubhouse Voice Chat App So Special?
However, the popularity of an app can be diagnosed over many factors besides user growth. Mostly, with app downloads. Do you know that in recent days Clubhouse is the 5th most popular app in the social media network when categorized under App stores, next to Facebook, Messenger, WhatsApp, and Discord. In line with Fortune, the total number of downloads till January 2021 is about 2.3 million. And from Appfigures the data found to be 30% of all Clubhouse downloads that have been calculated since January 28th.
If you think Clubhouse is all about voice app technology, then let me clarify, it's NOT! It's far more than that it appeals to be. The main deal over here is that it replicates real life. Well, in reality it is not that usual for anybody to just roll up with someone and start conversation. This is the voice app service that Chatroulette offers to their users. But, when it comes to Clubhouse, it offers the conversation at a dinner. Almost like where you are well known to the person or much aware of the person, and also observe that the person is having an open dialogue with you that makes you more comfortable to join in. As Clubhouse provides space to the actual human emotions by replicating the actual human, it has become more successful among the other social platforms.
Here are Some of the Reasons That Shows the Importance of Voice Chat API
1. Be relaxed with no pressure
When there is no video, you can be yourself with no makeup, perfection with regards to an outfit, etc. You just need to make your presence over the platform.
2. Interactive sessions
The real fact is that the audio social media apps are available as a live voice application with no need of any podcasting software or editing. However, they need to be pre-recorded with no opportunities that need to be responded to in real-time.
A Guide to Live Audio Streaming Clubhouse to your Business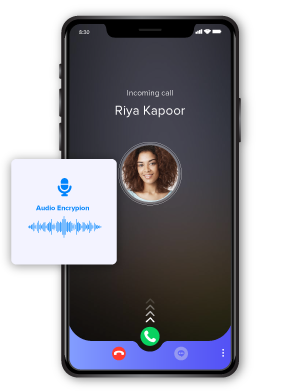 Clubhouse live audio streaming: Clubhouse certainly allows you to connect your phone with a computer through USB and have a live audio streaming platform to enjoy.
An interface or a microphone to connect: Sports & Fitness has always been a real-time physical experience. But VOD has added a new dimension to this industry by introducing recorded events that viewers can watch as many times as they want.
Clubhouse Platforms: Clubhouse uses platforms like vMix, Restream Studio, OBS Studio, as a source and can have control over audio of the live streaming via your phone. Every VOD platform has its own way to do the live audio streaming. As with the Restream platform, the audio can be recorded and streamed at the same time. When you share your Clubhouse audio on your live audio streaming API, the Restream Studio platform allows you to broadcast to over 30+ platforms and do records in live that can be uploaded later on.
Brands that can Utilize the Clubhouse Drop in Audio App
Let's have a look over the brands and Influencers that will gain a positive set of transformation by utilizing the Clubhouse social community drop-in audio app:
Coaches and trainers Community building: Well, for now the Clubhouse app is still kept in private and is not yet opened for the entire community onto the app. But, once the app moves on to the public sector, the Clubhouse becomes the great new place to bring your community and opens up a new way to get engaged and connect with people.
Virtual events Community building: With virtual events there comes privacy concerns and expenses that try to get participants together into a live setting. When it comes to Clubhouse, it offers a unique community in terms of a club that moves with virtual and even in-person events connecting the people with each other.
Organized content for Content Creator: Clubhouse room never allows recording and transcribing conversations without the permission of participants which is also mentioned in the privacy policy. Moreover, you can start your new public room with the desired note on the title and description, explaining the purpose of having an organized content. You can have the content framed by asking questions, interviewing other members, getting advice over a variety of topics, etc. and finally having them in your content.
Associating projects and networks: At Clubhouse anyone can get connected with anybody and start their private chat. Thus, it provides a private space to people to have their private conversation in terms of networking or collaboration. The highlight here is that it ensures the protection over the conversation i.e., once the chatroom is closed automatically all the conversation gets deleted.
Podcast community: As of now it is hard to create communities related to your podcast since Clubhouse still remains in private beta. But in future once the app gets public you can have your podcast community been created without the need of having a lot of content creation and carrying on with engaging people.
Key Behind the Development and Success of Clubhouse
If you want to build an app then there are certain things that you must make a note of. Let's explore the points
Conduct Survey- A Market Research: Before starting up with developing an app it is important to do some market research. This leads to a deep understanding of the market and the need of people who are in the need of the app.
Listing Targeted Audience: To build an app you must be aware of the audience as they are the one who are going to use your app. Mostly, the businesses prefer to have something that can be used by almost everyone despite age groups. But, we can not say that it will work for all the apps. So, it's always better to have a clear view over the targeted audience. Good to conduct a survey over the targeted age group and then develop something depending upon their needs and views. Conducting surveys over the app itself will in turn promote your brand in one way.
User-Friendly and Intuitive Design: It's quite natural for anyone to get attracted by the design before getting to know about the application. Therefore, it must be very clear to have your app be built with utmost user-friendly and intuitive design as this plays a very important role in its success. The more user-friendly the interface is, the more people pay attention to download it. Moreover, appearance also needs to have a track over the content as that should be the most primary concern. Also try to remove the unwanted elements that consume space. The more your content is precise the more it looks good and avoids confusion.
Having an MVP (Minimum viable product) development process: Minimum Viable Product (MVP) says of being the smallest product with basic functionalities and minimum features that can demonstrate the product well. Before developing an app, it is necessary to go for MVP, the basic version of the application. This can be used to test and know as to how the target audience would respond too. This can help in modifying the app.
Conducting Marketing Campaign: Digital marketing has the power to talk to the core to promote a product or service. A campaign mostly allows you to promote your app on Google's vast network platform when searched for. It promotes your app via websites, videos, mobile apps, maps, shopping listing, and much more.
Bring Your Business to the Spot Light with CONTUS MirrorFly
Looking out for something better is quite common whether it could be an app, product, or a service. Therefore, it's time to look for some other available options in the market too that are highly recommended by others. One such outstanding option over Clubhouse is CONTUS MirrorFly Voice API.
CONTUS MirrorFly: It is a customizable communication chat API & SDK that can be utilized by all kinds of businesses to build a voice chat app on iOS, Android, and web applications.
In terms of CONTUS MirrorFly's Voice API, it allows making and receiving calls over browsers, apps, and web applications that adds up with enriched features for extra performance as per business needs. Some of the highlights are:
One-to-one

Voice Recording

Unlimited Calls

Call Queuing and Call Routing

Works with dedicated team of 300+ developers

Diverse hosting options

High performance backend Infrastructure

On Premises/On Cloud

Built with WebRTC, SIP & VoIP
Conclusion:
Well, the above description would have given you some idea on the importance of choosing Mirror Fly over Clubhouse. Now, it's up to you to go for the best voice API option with a high-end of security. If interested, our team of dedicated developers are there to support you to build your identity with your businesses voice app API as per your business requirements. Let's Join together!