Communication is key to every business. Problems in employee productivity, unsatisfied clients, and low retention rates are all indications of improper communication structure in a business.
A recent survey states that "communications barriers could be costing businesses around $37 billion a year". Check here
Observing every best business in the world clearly gives you a clarification on the importance of communication. If there is no proper communication on time, then there is no business.
As technology evolves day by day, the mode of business also upgrades instantly. Customers are even more curious to get connected immediately and be clear on what they need.
What is a business messaging app?
Business messaging apps are specifically designed to deliver internal and external business communications on time.
Usually, we all use messaging apps in our everyday lives and are most updated on them. But not all messaging apps can be used for business communication due to what they are primarily made for.
Messaging apps are directly targeted at audiences, while business messaging apps are created to communicate between businesses and customers.
Benefits of business messaging apps
If you aren't sure why you need a business messaging app, just take a look at the benefits. It might help you solve your business problems and upgrade your business twice.
Easy Connect: Connect your team members anytime and anywhere, regardless of boundaries and geographical locations; expand your team; and scout for the skilled.
Easy integration: The majority of third-party business messaging apps allow for easy integration in a hassle-free manner and improve your business efficiency.
Easy solutions: No more worries about your queries or important texts getting stuck in someone else's mailboxes. Business messaging apps are instant and transparent.
Easy to track: You are fully accessible to track your text's current status in real time. Either the recipient is active or away, seen or delivered. This information helps you follow up with the required person and also get their attention towards it. Even daily reports are now transparent, and everything is accountable.
Easy to engage: From assigning tasks to understanding what's keeping them up or down, you can do everything in the business messaging app. This kind of engagement helps with team bonding and increased productivity.
Basic characteristics of a best business messaging app
Encountering the best messaging app has certain criteria to be noticed. In some cases, the criteria might differ based on the nature of the business. Yet we can have a brief look at the necessities.
Fast and reliable: Business communications are always immediate requirements. Hence, speed and quality need to be on the preference list.
Cost-effective: Everything in this world comes at its own cost, but the cost must be affordable and budget-friendly for its targeted users.
Advanced features: Customers are advanced, so why not the features of communication? Having better features for modern communication is a key point.
Secure: Data are the valuable assets of this modern era. Security is a must.
Privacy regulations: The app must be compatible with the necessary privacy regulations ensuring data management.
The best messaging apps for business
Here, let's dive deep into knowing the best business messaging apps, their features, and their add-on benefits.
1. Microsoft teams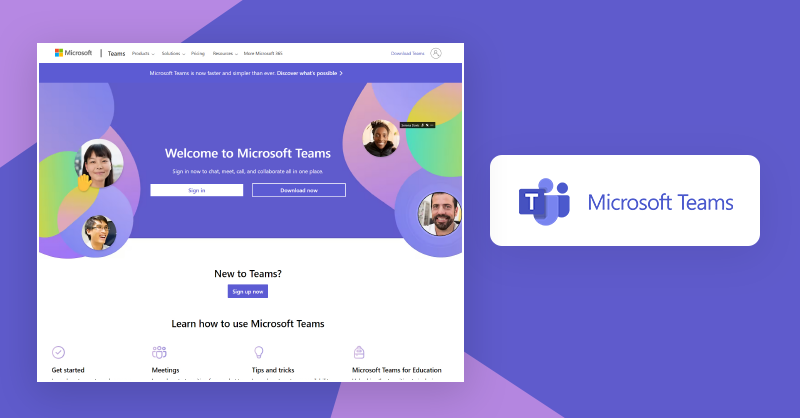 Another big move from Microsoft is lending hands to businesses with communication support, which perfectly organized teams.
Microsoft Teams has already crossed a benchmark of over 140 million daily active users and is still growing.
Features:
Text, voice, and video chat
Team huddles
Video conferring
Screen sharing
File sharing
Direct chat
Reminders and push notifications
Pricing: free and budget-friendly
---
Try the #1 Chat Platform Provider
2. Slack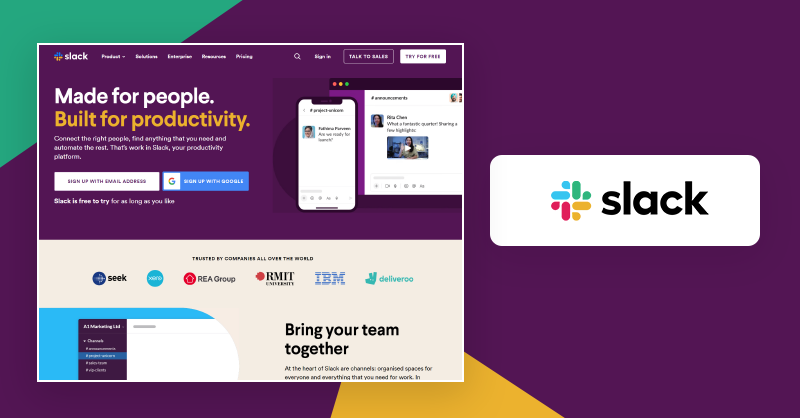 Slack is one of the most powerful business messaging apps. Their addition of the Salesforce tool has been an added advantage, and it leads to increased retention among users.
Slack has made regular improvements in its speed with low power consumption. Maintaining seamless performance even at low latencies shows their commitment to businesses.
Features:
Group channels
Low latencies
Audio and video calling
Screen sharing
File sharing
Easy integrations (Salesforce, Google, Jira, MS Office 365, etc.)
Pricing: free and budget-friendly
---
3. Chanty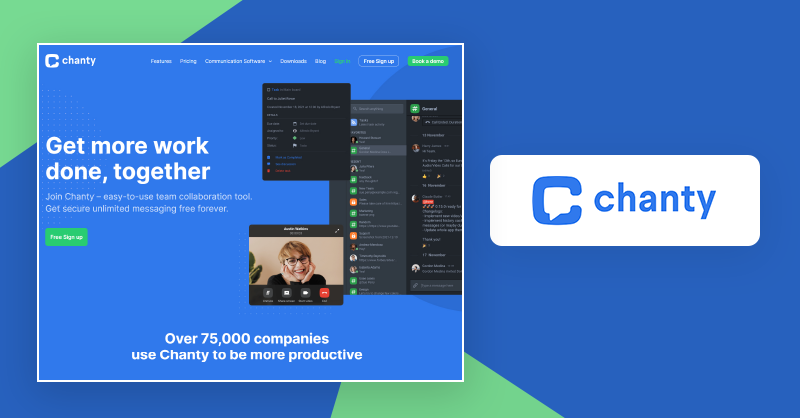 Chanty is an easy messaging platform to stay organized and connected at your fingertips. From starting new tasks from scratch to turning any messages into tasks, Chantry is a perfect fit.
Features:
Active indicators and status updates
Multiple-format file sharing
Group calls
Task assigning
Audio and video calls
Notifications, alerts, and task reminders
Easy integrations (Google Drive, Github, Trelo, Mailchimp, etc.)
Pricing: Free and affordable
---
4. Twist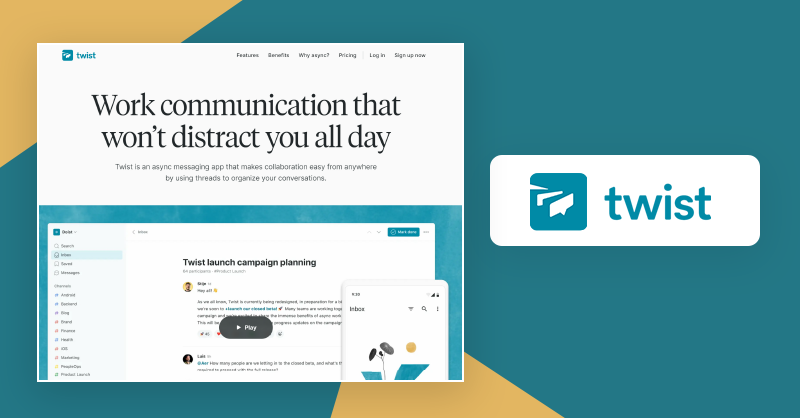 Twist is a non-contemporary platform. It's really a twist, isn't it? Unlike other messaging apps, Twist doesn't offer voice and video calls, online indications, or even notifications.
But Twist is clear in its purpose. Their developers are clearly driven towards maintaining speed and performance in a stable position. Twist lets you take control of your work and time according to your schedule, removing the pressure.
Features: Specialized practitioner for asynchronous messaging and completely different from other tools, focusing on remote work sectors.
Private chats
Chat threads
Chat history
Message inbox
Integrations with Drive, Github, Todoist, etc.
Pricing: free trial and affordable
---
5. Ring Central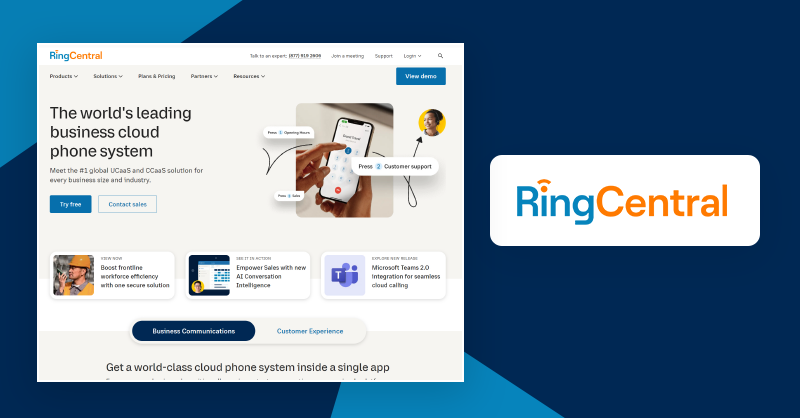 RingCentral is the world's leading cloud phone system. It helps you maintain all your business communications on one simple platform.
They have been ranked #1 in global UCaaS and CCaaS solutions for businesses and industries of any size.
Features:
Workflow automation
Voice and video calls
Private and group chats
Insights and surveys
Secure
Easy integrations
Pricing: Paid(Budget-friendly)
---
6. Zoho Cliq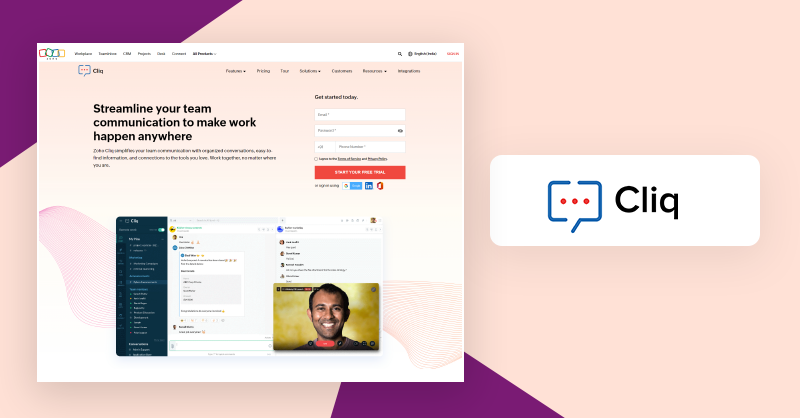 Cliq is a nail-biting initiative from Zoho Corporation, which in the end turned out to be the best in class. Simplifying your team's communication in a well-organized manner with enriched features makes Cliq stand out of the box.
Cliq made the world work together no matter where they were and supported businesses connecting them without space for flaws.
Features:
Team collaboration
Easy to find information
Chatbots
Task management
Video collaborations
Custom tools and workflows
Pricing: Free and affordable

---
7. Bitrix24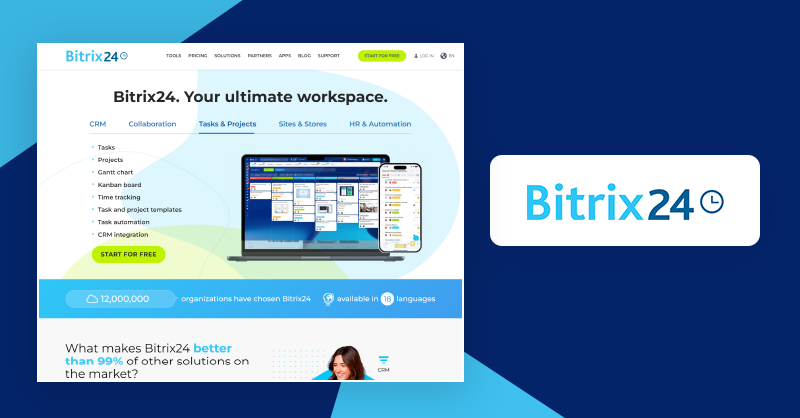 Bitrix24 is an all-in-one business tool and guide platform. It automates all the major tasks of management. Starting from human resource automation to operation automation, Bitrix24 plays a key role in simplifying processes.
Having all aspects of business elements under one roof makes it unique and aligned. The ability to compare Bitrix24 with a unified business messaging app clarifies its scalability.
Features:
Chat and video calls
Online meetings
Online documentations
Calendar and feeds
Drive
Webmail and Workgroups
Pricing: Free and Budget-friendly
---
You've reached this far. Okay, it's time for bonuses and whispers. It's completely free.
It's not easy to choose between messaging apps because everything seems to have great features and is constantly upgraded to the industry's best standards.
Yet confusion can wait, but not our customers. Let me give you a free takeaway. There are free chat APIs available in the market with splendid features and in fact highly secure.
Starting with free chat options, you can avail of a 21-day free trial for video and voice calls too. User engagement, retention, and satisfaction are add-on benefits of in-app chat APIs and SDKs.
The beauty is that you can easily integrate these APIs and SDKs into your own platforms with the support of a dedicated development team.
Conclusions
Then why wait? Here is a secret link that takes you to a page from where you can enter your requirement details and integrate free in-app chat for life: Create your Account
Not enough with just chat options? We need voice and video calls too. Just be ready with the requirements and speak with our expert team; they will get the job done. Click here to speak with the expert.
Try Our Chat Platform And Test All Of Our In-App Chat Features
Get it Now
Frequently Asked Questions (FAQs)
What is a business messaging platform?
A business messaging platform is a piece of software or tool specifically designed to facilitate business communication and collaboration among internal teams and customers. This software provides you with features such as file sharing, team meetings, voice and video calls, screen sharing, and integration with business tools.
What are the advantages of business Messaging Apps?
Business messaging apps offers certain advantages to make communication and collaboration easier, such as
1. Real-time communication
2. Increased productivity
3. Efficient team collaboration
4. Enhanced remote work
5. Organized communications
6. Integration with other tools
7. Security and control
8. Employee engagement and morale
What are the Best Messaging Apps For businesses?
The following are the best business messaging apps to enhance your team's productivity and business communication.
1. Google chat
2. Microsoft teams
3. Slack
4. Workspace by Facebook
5. Mattermost
6. Twist
Is it easy to create a business chat app?
Maybe creating a business chat app will vary in difficulty depending on certain criteria, such as technical expertise, project requirements, feature set, real-time functionality, infrastructure and scalability, integrations, security and privacy, etc.
But it is easy to integrate business chat app APIs into your website or mobile app from providers like MirrorFly, Apphitect, Twilio, Sendbird, Getstream, and EnableX. These Business messaging API providers offer you enriched features and easy integrations at an affordable cost.
How do I integrate business messaging on Android?
Integrating a business messaging app using chat API on Android is an easy task. Follow the simple steps.
1. Choose your business app or API provider.
2. Complete setup
3. Integrate the SDK.
4. Implement authentication
5. Implement messaging features.
6. Customize UI/UX
7. Test and Debug
8. Deploy and maintain
What are the basic characteristics of a business messaging app?
A business messaging app is built with the purpose of eradicating communication gaps between teams and customers. In order to serve their purpose, these apps must have certain basic characteristics, as follows:
1. Fast and reliable
2. Cost-effective
3. Advanced features
4. Collaboration features
5. Secure
6. Privacy regulations
7. Integration capabilities
Does a business messaging app support both Android and iOS?
Yes. Business messaging apps support both Android and iOS and require installation from your app provider. Whereas Business messaging APIs can be easily integrated into your preferred platforms, such as the web, desktop, Windows, Android, and iOS, You can easily integrate business messaging APIs from the various providers available in the market, like MirrorFly, Twilio, Apphitect, EnableX, PubNub, etc.