Are you planning to launch a Next-Gen IPTV service? Here is your step-by-step guide on how to start IPTV business with the platform's top-notch features and key to monetize the IPTV content.
Have you ever wondered where exactly, your media content such as television programs, super-rated VODs, gets streamed using the prime source of the internet?
Yes, there comes the role of IPTV solution into the picture, which stands for "Internet Protocol Television".
You must be wondering that this term is familiar, isn't it?
Yes, let me tell you, the word IP is the same as the one that carries essential information about your business store upfront. Through the source of IP address or VoIP (voice over IP) helps to establish the communication of television programming using the wireless connection.
If I put it technically, IPTV service is a system that allows media content to reach people's devices via an internet connection. To provide the best video streaming solutions to the users, it is important to make sure content providers create relevant, steady, and spectacular experiences for their users.
---
For your information, you'll be surprised to know that the IPTV business market is expected to reach around USD 145.21 billion by the year 2026.
---
Yes, but to start an IPTV business is there a good scope for it!
How important is the IPTV platform's relevance in the current scenario and how much potential it has for the future which is something to ponder upon. Let's check that out here!!
It is no longer that people pay attention only when they have time.
With the rise in video consumption on phones in the last couple of years, watching videos is literally at the fingertips and is a popular culture amongst the youth.
Videos are an incredible way of taking you to places you have never been and getting you an experience as close to reality.
---
Almost 100 million users consume video content every day and there are approximately 123 million IPTV subscribers around the globe.
---
That's great! There's a lot of million views to capture!
Now let's see about IP television business getaway merits…
What Kind of Pluses are Covered to Start IPTV Business?
IPTV streaming software can be a great resource to you with any IP-based service such as VOIP and high-speed internet connectivity.
Since it is in the VOD format base, give your potential users to watch content on the connected device of their choice which includes live, pre-recorded videos played over IPTV.
The key to IPTV streaming solution is, it is compatible with all types of screen displays such as LCD, PCs, Smartphones, Smart TVs ensuring no compromise in your video quality.
Now your users needn't reschedule their set agendas for the day in order to watch your best shows in allotted times but can view them effortlessly with a net connection.
One of the feature-rich packs of top IPTV apps is that it is wallet-friendly to make your movie or VOD platform purchases easy that can be utilized for daily entertainment on the go.
Why Should You Choose IPTV over Traditional TV?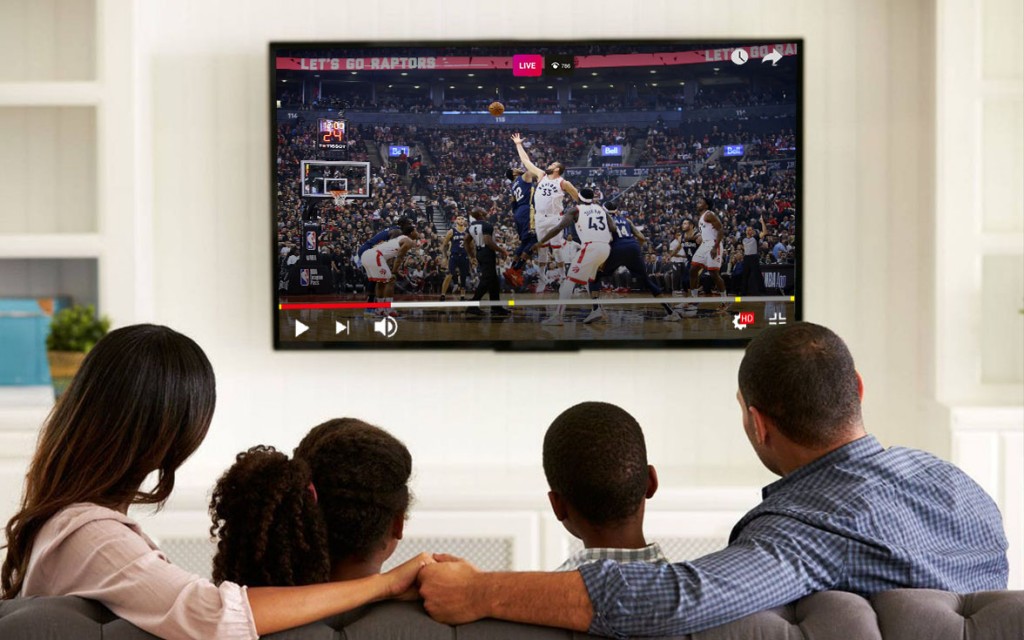 Content owners have the resources of the technical ability of the OTT IPTV platform over traditional tv. This has increased invariably with the internet service such that people are slowly encouraged towards IPTV adoption in their phones and are giving a second thought for viewing in traditional tv.
To elaborate on that further,
Here are some of the reasons to choose IPTV over traditional TV
A pressing question arises… Will the era of traditional TV diminish & come to an end in forthcoming years?
---
Then the fact lets you know that nearly 30% of US consumers are in a rush to cut the cord & drift to IPTV services in 2021.
Source: techjury
---
Moreover, you can have varied choices as to how you can market your streaming content.. Other than that, you can have a rundown of factors like..
Smart IPTV solution is affordable for your users as compared to the cable tv packages.
You can facilitate customized view theme purchases, instead of charging them totally for all-inclusive channels.
With IPTV you can ensure the flexibility of watching a series at the convenience of your potential viewers, unlike traditional TV that has fixed-time content consumption.
Through IPTV solution providers you can also have the download feature within your platform.
Also, IPTV is completely free of ads and allows you to showcase a wonderful experience.
You have the option of a million shows steaming facility with an IPTV streaming solution.
With the best IPTV streaming software, get your online content streaming smooth via CDN, without any loss or slow down in transmission of data from the server to users.
Key Trendsetters of The IPTV Service Market That Refine Gen-next TV Viewing
One of the ways that you can plan your content delivery is as an IPTV operator you can now utilize the server to create custom playlists & deliver video files and stream through them. Other essentials that determine the success of making your own IPTV services are: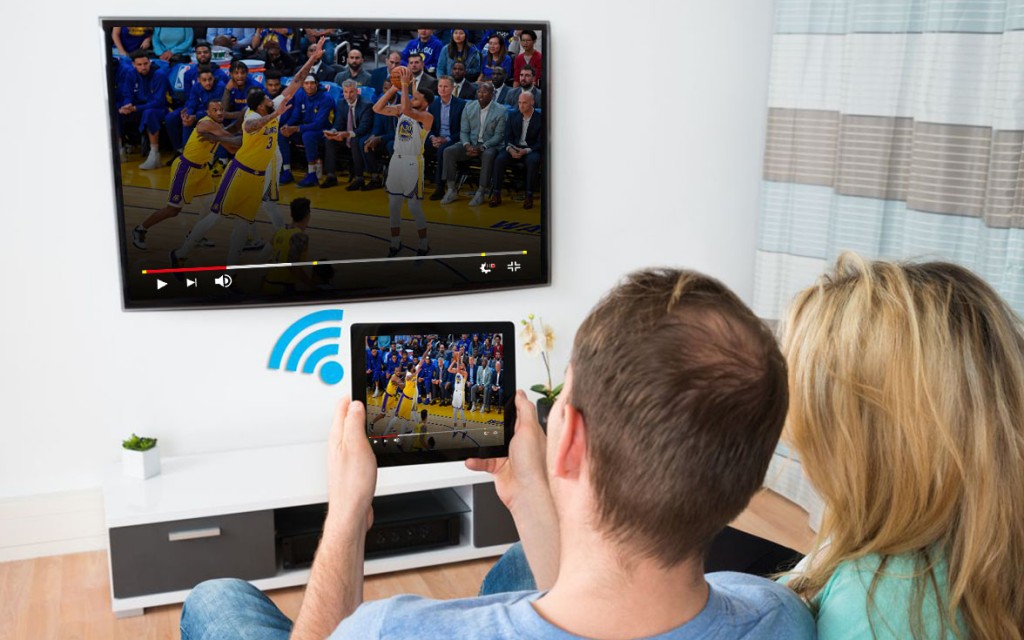 IPTV service providers have incorporated newer services that make them better than the other competitors in the market. This service comprises ultra HD videos between a modem and an IPTV set-top box over a Wi-Fi connection.
Growing focus on HD and UHD IPTV Service

The evolution from non-HD to HD videos on IPTV service is one of the most revolutionary changes witnessed by media technology. The focus is on increasing the availability of HD and UHD IPTV streaming solutions.
Cloud-based IPTV company with its new streaming environment assures on demand services to the users are developed with rigid storage, multifold resources, and higher bandwidth.
Partnerships and acquisitions
It has come to notice that the Whitelabel IPTV solution in the broadcasting market has been experiencing an increase in acquisitions and mergers.
---
Innovation is the change that unlocks new value. – Jamie Notter
---
So far we have understood the significance before you could think of launching an IPTV company!
Now let's explore the components that it takes to make it…
What All is Required to Start an IPTV Business?
If you're planning to reinvent the entire aspect of streaming infrastructure, then let me tell you, adding or starting an IPTV business is a once & for an all-time solution. Thus, it makes it easier to scale up and easily take off & skyrocket the revenue ladder.. Here are some key elements that help you to kickstart with it: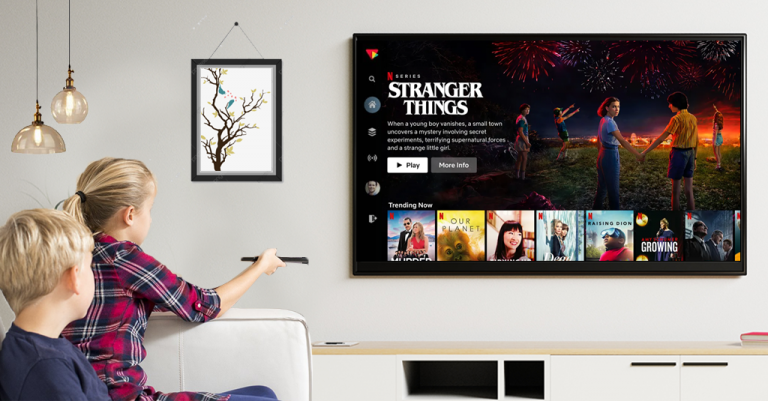 The most important component of the IPTV OTT solution is the middleware system. It provides the user interface and allows the IP set-top boxes to link with all internet protocol TV services.
Media players permit both individuals and corporate users to stream videos over the internet. They also allow users to view and listen to several events, including documentaries, movies, interviews, and a lot more.
Smart TV is a refined version of ordinary television that comes with an IPTV streaming server software to allow the installation of apps such as Netflix and Youtube. Now easily publish your own white-label smart TV app using this system. They are one of the most popular platforms for audiences.
The most streaming devices in the current times are tablets and phone apps. All the features that were earlier available on laptops are now available within your best IPTV service.
The STB (set-top-box) is a device that connects the middleware system to the user and permits the user to watch tv.
Content delivery network (CDN) is a process via which content reaches the user. Many best IPTV providers provide high-end capacity to stream that according to the user's request & therefore CDN supports improved development in this field.
Generally, all the STB interfaces and the parts of the apps are customized like the smart tv apps, iPhone apps, etc.
Why Should You Opt For IPTV Service?
Opting for an IPTV will make it easier for your content to reach a wider audience across the globe with the benefit of having a choice of managing and marketing your content.
Your options include paid live streaming platforms, subscription to tv/phone video streaming services, and selling digital downloads. Also, many IPTV platforms utilize a combination of these options to make a higher profit and increase their reach.
Frequently Asked Questions (FAQ)
1. What Is IPTV? How Does IPTV Work?
IPTV is considered the future of the television business. It is said that streams are directly delivered with the support of wireless internet instead of satellite dishes, cable network, antennas, etc. The abbreviation of IPTV is described as Internet Protocol TV. Usually, it is streamlined, with the help of servers where compressed content files after streaming optimization is delivered to playback devices, just before it reaches your potential viewers.
2. How To Start An IPTV Business?
The emerging technology of IPTV has transformed the delivery of home entertainment which can be operated through our PC, mobile, etc. If your search is how to start a self-made IPTV business, you'll need major components such as Middleware of IPTV, HQ Media Player, CDN solutions, Set-top-box, Customized interface, & much more before launching your streaming services.
3. Which Is The Best Business Model For IPTV Service?
Definitely, the market of connected device streaming is growing bigger & served in niche businesses. Models like Catch Up TV, Live IPTV, are evolving in due popularity. Also, the sports industry is now embracing IPTV combined with subscription packages. Now you can readily kickstart it & deliver a compelling experience now, just more than regular TV services.
4. What Are The Essential Things To Consider While Building An IPTV Platform?
There is a multitude of elements to be considered before finding a way in how to start streaming with your own branded IPTV service. Some of them are platform architecture, fundamental platform components, UI functionality, DRM security, CDN infrastructure, Multi-Device Support, Set-top-boxes, and much more.
5. How To Choose The Best IPTV Solution Provider?
The key factors that majorly come into play are the location where your chosen provider would stream from, most compatible devices, space to deliver favorite channels, gauging the popularity of the provider, streaming quality & cost factors in setting up to start with your IPTV services.