Want to connect with your clients, friends and families? Want face-to-face interaction. Well, today it's an easy piece of cake. Yes! Whether it's about managing remote teams or closing a business deal, video conferencing has become a crucial need for businesses. However, there are a variety of ways for the video calls to happen, and one among them is the open source of peer-to-peer video conferencing.
In this article, I am going to take you to the journey of this mode with a detailed study and related concepts. So, with no further deal let's get to know more about.
What is Peer-to-Peer Video Conferencing? – An Overview
Peer-to-peer video conferencing is often known as P2P. It refers to a direct connection between two or more devices for both audio and video data streams in real-time. When you enable WebRTC with peer-to-peer, as soon as you dial a video call your computer will start to communicate directly with another attendee's computer with no intermediary interference.
Now, the above description is about direct connection but let's see what happens when this video conferencing is carried out with cloud-based.
Peer-to-Peer Vs Cloud-based Computing Video Conferencing – The Working Strategy!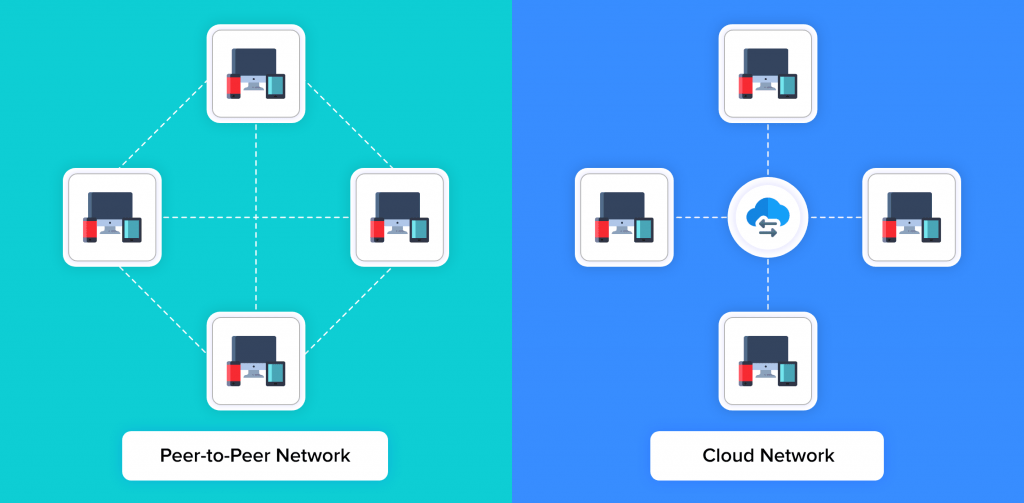 Today we have a lot of options to communicate instantly around the world with calls, chat, email, messenger and video conferencing. Most of the businesses use video conferencing as a combination of both peer-to-peer video conferencing and cloud-based video calls to directly connect with their other meeting attendees.
But since both are the different concepts, here we are going to see how they both are different from each other to work on with,
Save Your Time. Integrate Video Call SDK in 20 mins!
How Cloud-based Video Conferencing Works?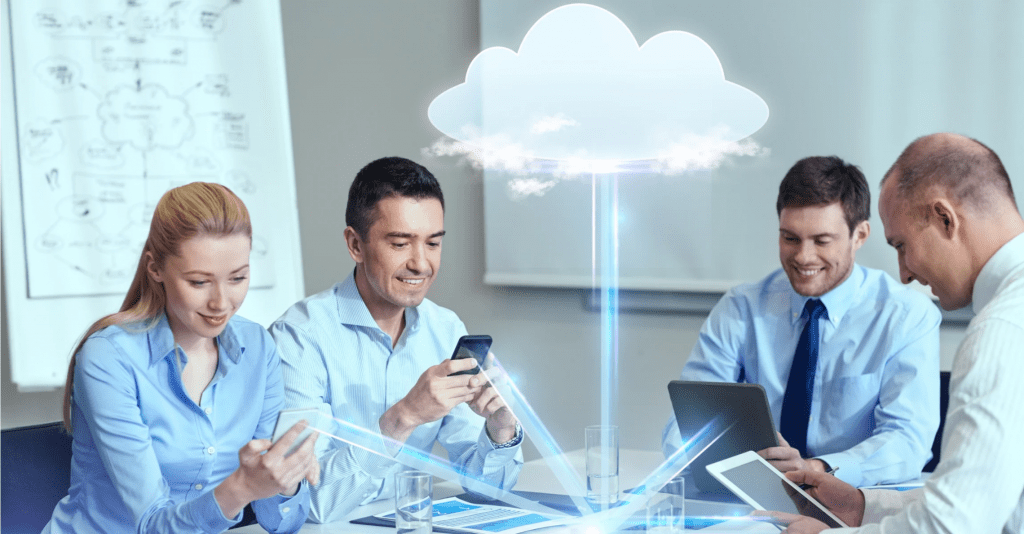 In cloud-based video conferencing, the video calls are routed to an off-site server from the device i.e., to any third connection using the server to connect. This in turn generates the video call by commuting the data between one connection and the other.
The entire process provides a central processing area for the call to run through, avoiding the bandwidth issues and stabilizing the connections for all other participants. Mostly, in case of larger events this cloud-based video conferencing ensures the best possible user experience in all terms. On the whole, this cloud-based connection provides the ability to scale and build easy global connections.
How Peer-to-Peer Video Conferencing Works?
Peer-to-peer video communication is one of the simple and easy architectures to understand and create. This is a kind of network where the computers are able to communicate with each other and share the data that's present in their computer easily. In simple terms, any video feed that goes directly to another user who is sitting at the other end without any in between servers.
It is a technology that works without any authentication server. Mostly, it works well for small networks with a few computers, having an environment that does not demand any high-end security.
Now, after having a better clarity about the network and their connection with the server, let's get into more details about the advantages and disadvantages of these P2P video conferencing.
Peer-to-Peer Video Conferencing – Advantages and Disadvantages!
When it is about P2P advantages, they are the most significant ones that build the perfect architecture of P2P. Let's have a check on with some of its benefits and fall backs,
Advantages of Peer-to-Peer Video Conferencing
Bandwidth – If the server receives any data from the client, the design of P2P figures out whether there is any existence of a low bandwidth situation or not. If so, then will get flexible enough to adapt to that particular video streaming service accordingly.
Easy to Reconnect – During the video conferencing, if something happens and connection fails, then the users can simply drop off and connect whenever they want to until then the rest of the conference call will continue the connection without any interruption.
High Affordability – P2P video conferencing is very simple to administer as it has got the direct connectivity between the two endpoints. Thus, it mostly provides minimal cost communication services.
Disadvantages of Peer-to-Peer Video Conferencing
Instability with More Attendees – If you want to add more attendees to a P2P conferencing call, it can burden the peer network which will result in a lower quality connection.
Internet Creates Quality Issues – P2P conference quality will be good as long as the strength and stability of the internet services of the other attendee's on the P2P call is good.
After having a look at the pros and cons, let's see its role with businesses.
Impact of P2P Video Conferencing On Any Business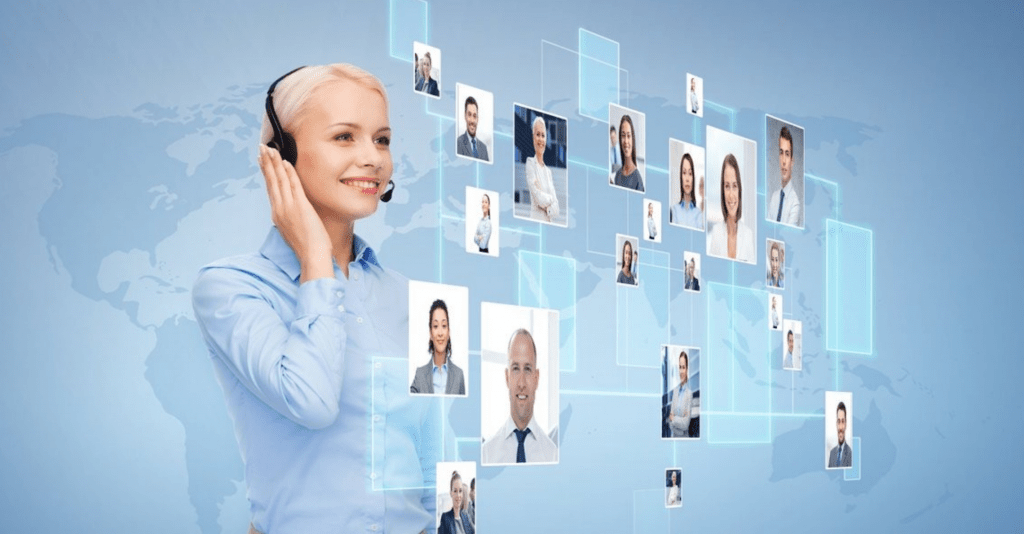 Where the P2P video conferencing is contributing to small business in a variety of ways, it is highly undeniable to resist the fact of it being unified and the best communication tool that has transformed the vision of communication if it makes sense.
Let's have a look at some of the major impacts of these peer-to-peer video conferencing on any business for better understanding.
Provides a Digital Workforce
Creating a collaborative meeting culture is not the only task for video conferencing, additionally it also enables a strong digital workforce for the current market. It supports the teams to maintain and coordinate with each other despite physical location, which literally speeds up the decision making and also improves the teams ability to collaborate worldwide.
Simplifies Management & Improves Usability
In businesses, the teams must have access to the collaboration solutions to stay connected with their team members via video conferencing, screen sharing and instant messaging in real-time. So, by having an online meeting solution with a simple UI that is centrally managed, the team can concentrate only on their meetings avoiding the issues and complexities with other meetings.
Communication and Related Culture
This peer-to-peer video conferencing supports remote workers to have face-to-face meetings with in-office employees boosting the productivity on both ends by lowering travel costs at once. This reduces the traveling cost contributing to a healthy work/life balance.
Improves Communication Reliability
Peer-to-peer communication is found to be a fast and secure way to communicate with anybody no matter whether it's a business client or office colleagues or personal. But with business, it has been prioritized with enterprise-class service reliability to support high-end reliability at every situation.
Wrapping Up!
Well, I hope the post would have given you a clear idea about peer-to-peer video conferencing in all ends. So, now if you are getting interested in having your own video conferencing app development, then feel free to contact CONTUS MirrorFly. Being in the field for more than decades, we have supported a lot of businesses to build success in their path. CONTUS MirrorFly provides the high-end video conferencing APIs that enables a lot of functionalities for screen sharing, video switching, mute/unmuting the video, and much more.
So, What are you waiting for? Get in touch with our team of dedicated and proficient developers for further assistance – Yes, we are your back at every stage of the development process. Get Started!
All the Best!
Don't Wait, Add Video Call Features To Your App In 20 Mins!
Frequently Asked Questions (FAQ)
What is peer-to-peer video calling?
Peer-to-peer video calling or conferencing, which is often shortened to P2P, is a means to establish a direct connection between more than two devices for creating audio and video visual communications in real-time. To put it in simpler terms, it means when we use a P2P network, the computer directly talks to another person without any middleman. 
How does peer-to-peer video work?
The P2P network relies on a much simpler architecture that makes it easy for developers to build video chat system and for users to cherish them. Usually, when a video is transmitted over the network, it gets passed over a server before reaching the recipient's computer. But, with P2P communication, the video or audio streams bypass the authentication server and directly reach the receiver's computer. 
What are the three types of P2P networks?
A Peer-to-Peer (P2P) network is nothing but a group of computers that are linked to each other forming a network to share files and access. And this linking can be achieved in three different types. 
– Unstructured P2P networks
– Structured P2P networks and
– Hybrid P2P networks
What Are The Main Characteristics Of A Peer-To-Peer Process?
The main characteristics of a peer-to-peer process is that it denies the need of any third-party organiser as itself is a self-organised network. In addition, it does offer a scalable and fault-tolerant mechanism that sets the nodes anywhere on the network without the need to maintain any routing state.
Why do we need to set up a peer-to-peer network?
The user-friendly architecture of the peer-to-peer network is capable of connecting two or more computers to one system. It enables the users to share data without the need of any separate server which eventually reduces the set-up cost of the server.
Are peer-to-peer networks secure?
Yes, the security in peer-to-peer network is comparatively less or we can say it does not offer any security other than assigning permissions. Moreover, even if the permission is assigned, anybody with the access can be able to get into the network which is not at all safe.
What is the difference between peer-to-peer and client server?
When it is about the difference, peer-to-peer will have its own data and each node here can request as well as respond for the services at client's end. While in the client-server network the server makes responses to only those services that are requested by the client.
Related Articles