Do you have any idea about starting an SVOD platform for your business? We ranked the list of best OTT solutions available in the streaming market with a complete guide to picking the right one.
Hello!
You must agree that one of the intense fads of our time has been OTT media entertainment. Almost entirely, it captures our lives with the exclusion of just a few basic life functions. Whether we are thinking of occupation for the weekend or a brief escape at the end of a weekday, we are always discussing OTT solutions and their offerings.
Things further heated up during the pandemic when we became homebound and wanted to channel all that suppressed energy into something sportive. We started catching up on all the shows, movies, and what was available with OTT providers like Netflix, Amazon, and Disney+.
In numbers, India saw a 30% rise (from 21 million to 29 million subscribers) in the paid subscription segment within the first half of 2020 right when we were in the eye of the pandemic. I believe this feeding frenzy for the latest offerings by an OTT tv solution lasts still.
In light of what a breakthrough the OTT turned out to be for entertainment, content creators from other industries have come forward to push the envelope of an OTT solution. This upturn is also owing to the all-pervasive nature of the internet, smart devices (tv & phone), 5G infrastructure, and other technological advancements in line with the take-off.
The full form of OTT is "Over The Top", while OTT may be a huge concept it carries under it a multi-configurable- in ways of marketing, monetization, and so on -a structure that renders the same success. One of them is the SVOD business model.
What is SVOD?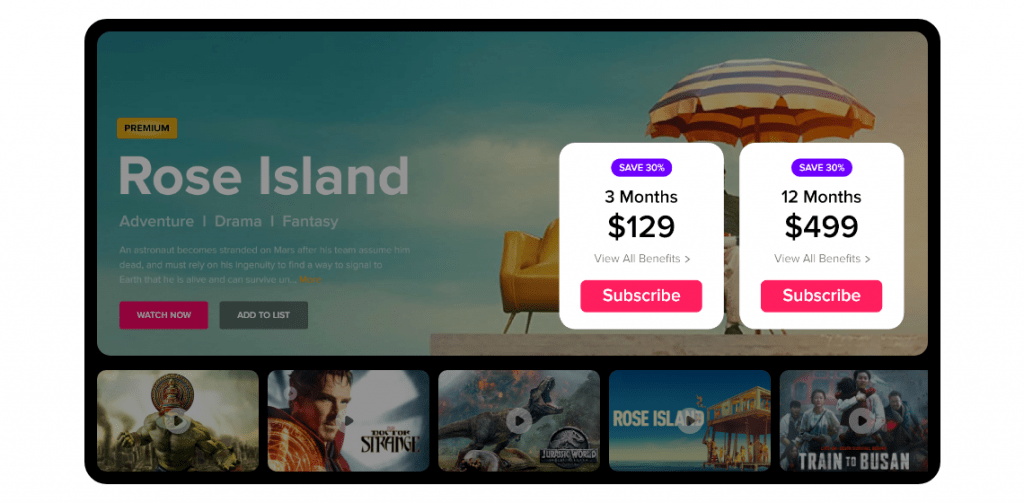 SVOD stand for Subscription Video-on-Demand, is one of the monetization models of a video streaming platform. Typically, the common OTT services like Netflix, and Hulu, amongst others belong to the category of SVOD platforms. The nature of their business stipulates that the user subscribes to the entire listing of a video streaming platform on a monthly or yearly basis.
This will set up the Digital Market under the Media & Entertainment sector as the second largest of its divisions.
---
Also Read: What is OTT? A Definition of OTT & Its Meaning
---
The statistics for subscription-based video-on-demand platforms indicate that the Indian market landed a level of 54 billion (INR) in revenue in the year 2021 and is expected to reach up to 10 billion (INR) by 2024.
Why is SVOD, 'The Moneymaking Model'?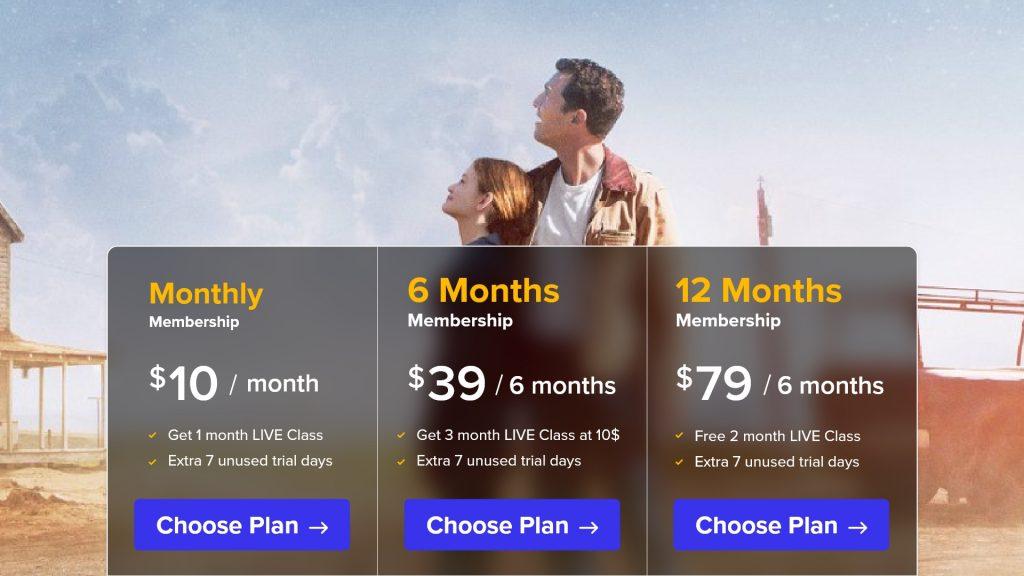 The video subscription platform is the most common choice of media companies for offering their services. This may be because of 'The Membership Economy, a business equation that looks at maximizing the relationship between the subscriber and the platform provider for the longevity of the video subscription services.
Besides giving the profitable edge of a strong connection between both parties of the media exchange, the SVOD model of business also presents the advantage of the 'Cancellation Feature' that lets the end user unsubscribe at any point of time or more efficiently before the renewal of their subscription. It doesn't put its users through the agony of ads disrupting their pleasure time.
Additionally, certain top SVOD platforms provide their users with an option of downloading and watching the content on the menu- a case similar to the TVOD (transactional video-on-demand) model. But in the case, the user streams live content on the platform they are forgoing the needs and efforts of space and downloading respectively.
---
Also Read: How does Netflix make money?
---
Multiple Industry Cases of SVOD Services Success
In Film & Television,
The entertainment industry is a widespread example of the sector where media comes into use. We have examples of Netflix, HBO, and more that are evidently at their peak usage around the world. Hence the OTT companies in tow here are thriving too because of the tv aficionados and best video streaming platforms hitting it off.
In Sports,
Obviously, the second major form of viewership is that of sports media. ESPN+ is a thorough over-the-top extension of a major sports television channel in the US. It is a collection of combat sports, college sports, national league of hockey, rugby, soccer, golf, tennis, cricket, and out-of-market sports package of Major League Baseball. This sports video subscription website has 22.3 million subscribers as of May 2022.
In Religion,
Streamingchurch. tv is a church streaming solutions expert in the business of helping individual ministries propagate Christianity. Their video subscription software collaborates with church leaders to virtually engage members in an immersive worship experience.
In Fitness,
The sector of health & fitness values the power of media as well. They are collectively turning to the online segment for wider coverage of the audience who in turn prefer to work out at home under the guidance of a fitness expert, though. Millionaire Hoypro has built a video subscription website for tagging along on his fitness regimen.
In Education,
The sector of education is an indispensable one. Our livelihood constantly depends on education, right from schooling till retirement. Surely, you have heard of Linkedin which also makes a name for its e-learning platform- Linkedin Learning. It is built on a video subscription service platform wherein users get to access its library of educational video material for a lump sum subscription fee.
A Step-wise Approach To Make Success In SVOD
A reliable way to see the fruition of your efforts in subscription video on demand- would naturally be to lay out a plan that prioritizes customer satisfaction. The following are a crop of sustainable measures to see your business through to a point of customer satisfaction.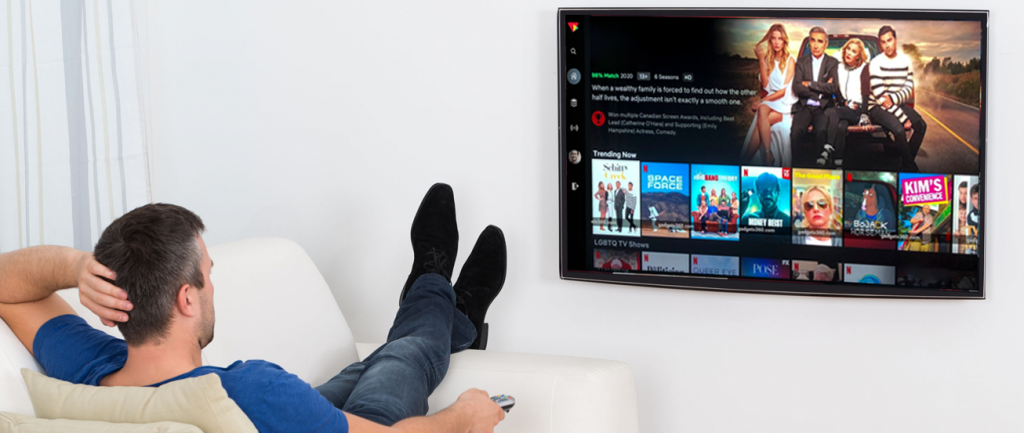 Dynamic Library of Content– regularly dynamizing the content panel and keeping its contents in line with the latest trends will draw trust and attraction from the user base.
Pleasant User Experience– showing the subscribers an overall convenient streaming experience by improvising every touchpoint of the platform interface.
Well-rounded Social Media Campaign– since the only major portal of communication between the platform provider and a subscriber is social media, its optimization is imperative for the business.
Subscriber Friendliness– if the subscriber of a platform is entitled to certain rights over their subscription such as cancellation, privacy policy, terms & conditions, and so on, they are bound to show their loyalty.
While these may be some measures to address from the platform provider's end; there is also a need to be to address certain pointers to ensure the same success from the platform enabler's end. The following are top OTT solution providers plus their features applicable to any industry.
Top 9 OTT Solution For Building Profitable Video Subscription Services
1. CONTUS VPlayed
A Leading White-label OTT Solution Provider
CONTUS VPlayed gives a white-label OTT solution suitable for services in any sector. It has to its name over 100+ businesses globally employing video subscription software of CONTUS VPlayed.
Some of the highlights of CONTUS VPlayed:
It has about six or more models of monetization.

Its platform security is strengthened by certified Multi-DRM protocols.

It has a built-in CMS for the complete organization at the backend.

It enables a simplistic migration from one platform to the next.

2. Vimeo OTT
A highly scalable SVOD streaming platform provider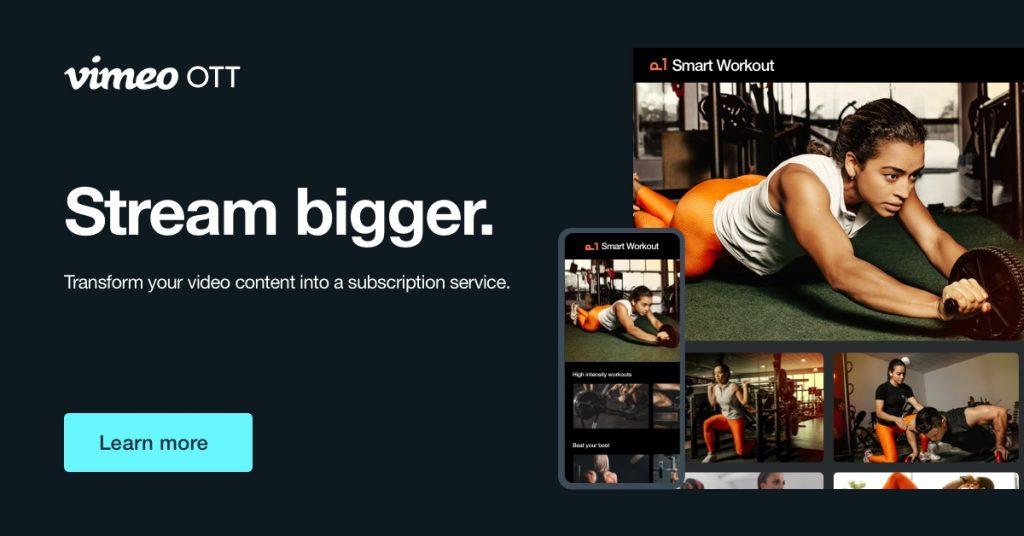 Vimeo is an OTT solution provider for over 1000 enterprises and counting. It has a long-standing experience in the field which has naturally led to the build-up of a mega-size circle of 8M+ end users, 3,100 or more in-house apps, and 6,500 plus channels.
Some of the highlights of Vimeo OTT:
It has about four models of monetization.

It gives tech support round the clock.

It provides in-depth performance analytics.

Its streaming functionality is flawless and worldwide.
Tired of using Vimeo OTT?
3. Dacast
A global video streaming specialist with top-tier CDN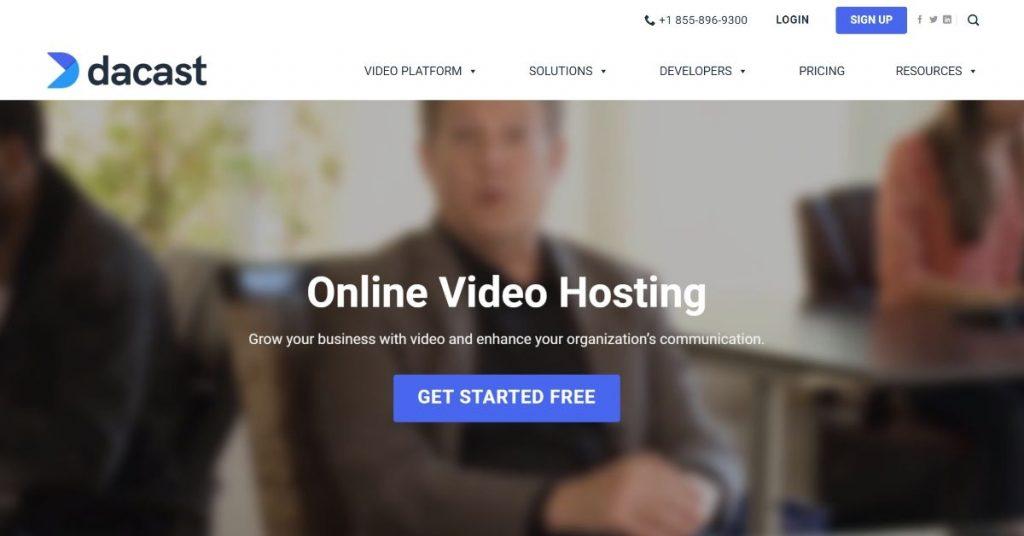 Dacast is a leading OTT provider with a focus on innovation. It allows for streaming- live or on-demand- through the original OTT TV app of the business for every business. Its industrial-grade set of features & Dacast pricing makes it ideal in the eyes of professional broadcasters.
Some of the highlights of Dacast:
It offers all the top three models of monetization.

It actualizes global content delivery through the partnership of top-tier CDNs.

It has an admittedly powerful CMS set in place.

It gives top-notch security appropriate to its ranking.
Tired of using Dacast?
See why Dacast is not suitable to manage Your video subscription platform and why you need a
Dacast Alternative
4. Brightcove
An age-old OTT streaming provider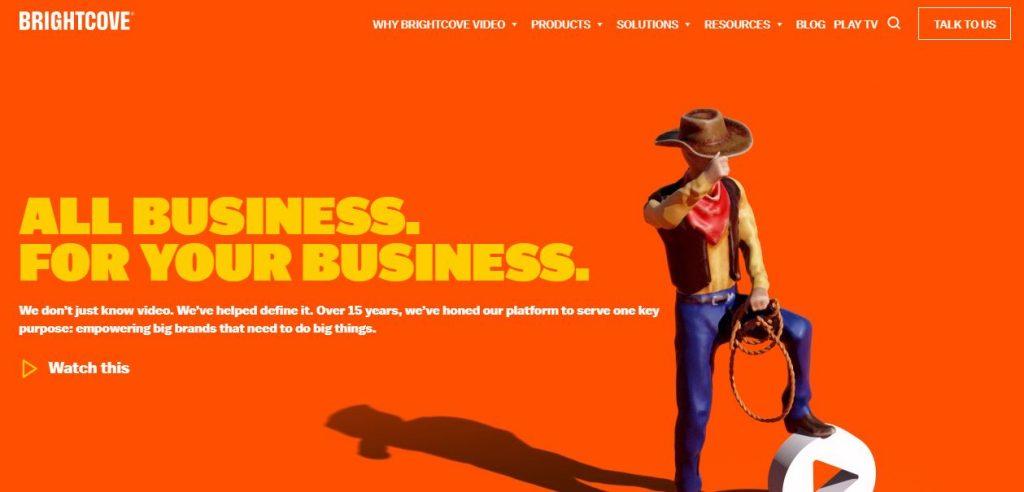 In full, Brightcove Beacon is one of the oldest online video subscription platforms that emerged out of the Boston area. It is known for its reliable uptime of 99.99% (industry-leading reliability).
Some of the highlights of Brightcove:
It has on platter all of the VOD models of monetization.

Its name is linked to 16 data centers around the globe.

It makes possible high-level scalability without much effort.

It makes delivery of 875 million views in a week showing off its security.
Tired of using Brightcove?
5. Wowza
A quick OTT solution fixer

Wowza is an OTT live streaming solution that continually keeps putting a twist on the engagement & liveliness factors of the live streaming video. It presents the customer with a pack of tools to build any channel at a quick rate.
Some of the highlights of Wowza:
It helps stream high-quality content.

It presents a Live Encoding Solution that can be configured by any web coder according to the needs of the customer.

It provides the user with almost real-time performance analytics stats.

It only employs adaptive bitrate streaming for quality assurance.
---
---
6. Kaltura
A transformative solution provider in OTT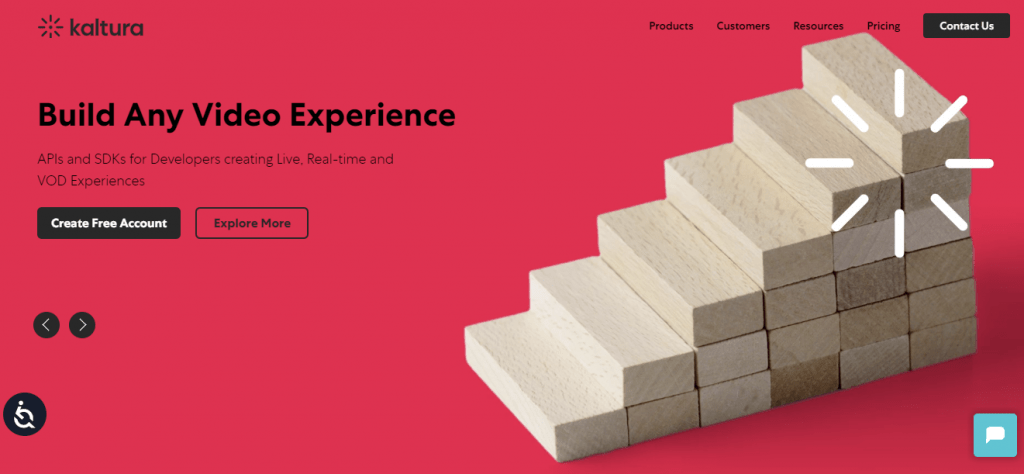 Kaltura is a subscription video on demand provider that also offers a live streaming solution on the side. It paves way for cloud tv transformation that is anew and akin to the reinvigoration of the businesses of broadcasters, media companies, and service providers.
Some of the highlights of Kaltura:
It has a modular architecture that is compatible with any of the third-party services.

It supports the operation of live events, PPV, EST, SVOD, and TVOD.

It hands over the entire control over the configuration of the business to the customer.

It takes care of the security of the rights of the platform.
7. Muvi
A comprehensive SVOD service provider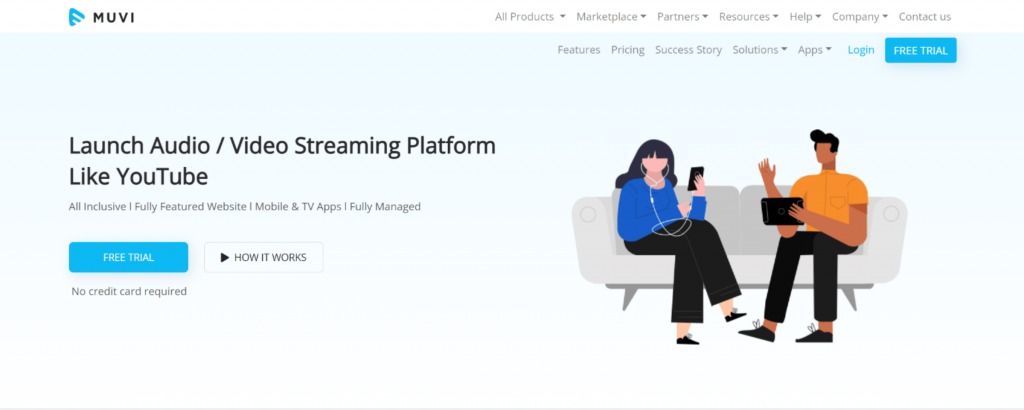 Muvi is touted as a consolidated platform for SVOD streaming as well as live streaming. It also goes around the world for its multi-device white label OTT streaming video platform which are branded as Muvi One.
Some of the highlights of Muvi:
It is a self-sufficient platform without the need for any additional coding.

It does also provide an audio platform, both, live broadcast and on-demand streaming.

It has built-in video monetization models such as AVOD, TVOD, pay-per-view, coupons, and promotions.

It wholly functions from a single CMS in place.
8. Bitmovin
A cohesive streaming infrastructure specialist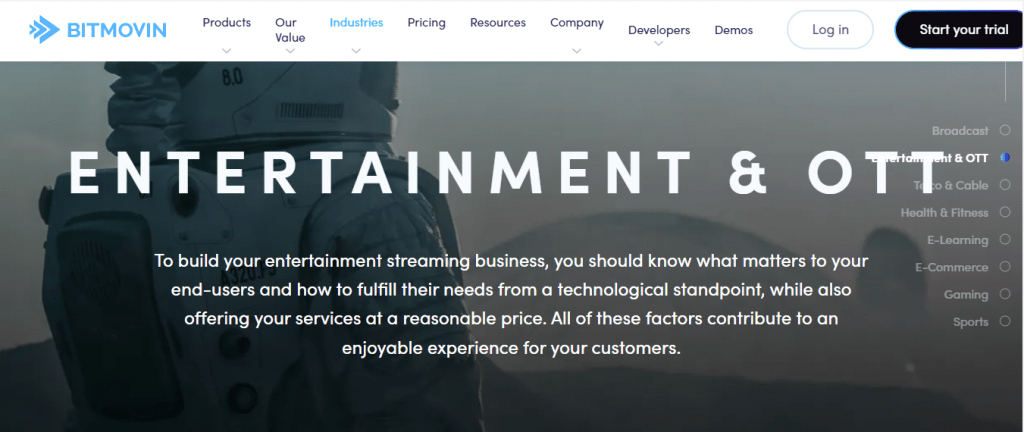 Bitmovin is an SVOD streaming platform with an easy setup formula. Its offerings work as individual components as well as a triad.
Some of the highlights of Bitmovin:
It places importance on speeding into the market through its accommodative suit of solutions.

It presents an economical infrastructure to its customers for streamlining operations.

The three products on offer by Bitmovin are Encoding Player and Analytics.
9. Castr.io
An accommodative ott streaming solution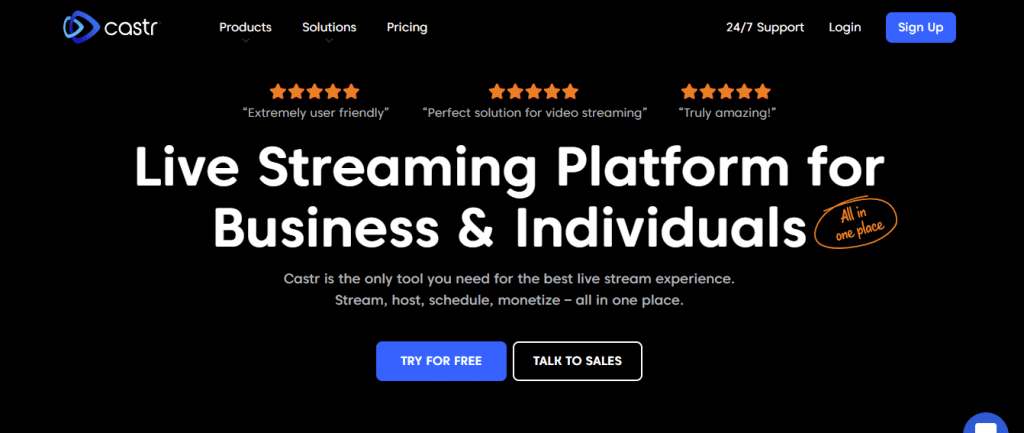 Castr.io is an SVOD streaming platform optimal for live and on-demand video streaming. It provides two types of service packages: Multistream Subscription and All-in-one. It enables customers to build a video streaming app. without any code involved at the customer's end.
Some of the highlights of Castr.io:
It is a white-label OTT solution provider.

It has pricing that is affordable to actualize the live streaming needs of the customer's OTT platform.

It has a dedicated tech support team who are on service round the clock.

Its app building takes 24 hours and launches effectively within 7 days.
The End Statement
We have had a good digest on the rounding of OTT video solutions for launching a prospective subscription video-on-demand business. The success of spotting the right platform yet lies with the customer to make an educated and worthwhile decision. The customer investing in the venture of launching an SVOD platform is advised to figure out their exact requirements for the same and try to match it to the similar offerings of a credible OTT solution provider as above. This may prove helpful in their case.
If You Already Have An Idea About Launching A OTT Platform, Schedule A Free Demo And We'll Get You On The Road To OTT Streaming Success!

Frequently Asked Questions (FAQ)
1. How Do I Create A OTT Video Subscription Service?
First of all to create a top-most viewing subscription, it is necessary for you to have a well-defined OTT platform. Make sure you choose a relevant niche for your content showcasing. Understand your target audience's viewing preferences & cater to their specific needs. Later, you can launch a customized video subscription service for an appropriate audience.
2. What Are The Benefits Of Launching A SVOD Service?
If you are interested in making sure that SVOD business model is for you, then probably you'll need to check out its irresistible perks such as: you'll have steady revenue flow for specific period. You can count on that. Next is about price fixation which you can flexibly make sure to justify the fee set for your consumers. Then you'll have committed followers, once you provide valuable content added with relevant viewing.
3. What Does SVOD Stand For?
SVOD stands for subscription video on demand — A service which provides unlimited access to large collections of video content on any streaming platform. It is a business model where users pay for the subscription that range  monthly to annual packages. For example, you can consider Netflix, which works on the same business model for viewers to watch premium videos.
4. How To Choose The Perfect OTT Provider For Your SVOD Service?
It is necessary for you to choose a dedicated OTT provider who can provide 100% customization for your own branded platform. Apart from that, make sure to retain your profits completely, take entire ownership of the platform to regulate your service performance. Also, it is necessary to check if you can scalable stream subscription services without any limitations.
5. What Is The Difference Between OTT Vs SVOD?
OTT stands for over-the-top streaming which is generally used for the delivery of any media content (right from movies, TV shows, podcasts, sports) via internet without requiring users to subscribe to a traditional cable or satellite pay-TV service. On the other hand. Subscription VOD. is a type of service which grants access to its subscribers when they pay a particular fee to watch the content with no limits across the globe.