Every time we turn on our television to watch the news or a new episode of our favorite show, we are actually watching none other than linear TV content. But what exactly does this term mean? To be more precise, what is linear TV? Isn't traditional television on its way out? Let's take a closer look at the linear broadcast meaning, how it works exactly, and what the future holds for the entire OTT linear broadcasting industry.
A Simple definition of linear TV – Linear TV broadcasting occurs at a predetermined date and time & will only function if a cable or Pay TV connection has been established.
2 Major Drawbacks of linear TV – When it comes to linear TV, a bad network can ruin the entire viewing experience. The 'ad factor' is another issue that prevents end consumers from subscribing to linear TV channels.
What is meant by Linear OTT?
Linear OTT works similarly to traditional linear TV but with a few minor differences here and there, such as: Linear OTT broadcasts its content via the internet, and the medium does not use cable or satellite subscriptions, nor does it employ over-the-air technologies to display any of the online video content.
Additionally, TV viewing patterns do not change much; instead, it adds additional features and functions that can hold users' attention while making it entertaining enough to attract more viewers, which is why linear OTT stays much relevant in this booming technological world.
Stats on Linear Content Streaming
Streaming linear content over the internet is becoming more popular and is replacing the entire traditional radio and television broadcasting. Content consumers are increasingly turning to the internet to watch their favorite shows and programs. So, the demand for linear streaming via online medium is obviously on the growing trend.
According to Statista, the number of US homes that subscribe to cable TV services fell from 47% in 2019 to 42% in 2022, and this trend is expected to go down at a rapid pace. When we look at the 18-24 age range as a whole, the results are substantially worse.
By 2025, it is expected that half of this group will have cut the cord. All in all, with the help of the internet and any connected device, OTT linear broadcasting allows end users to enjoy a familiar viewing experience.
What is Linear Broadcasting?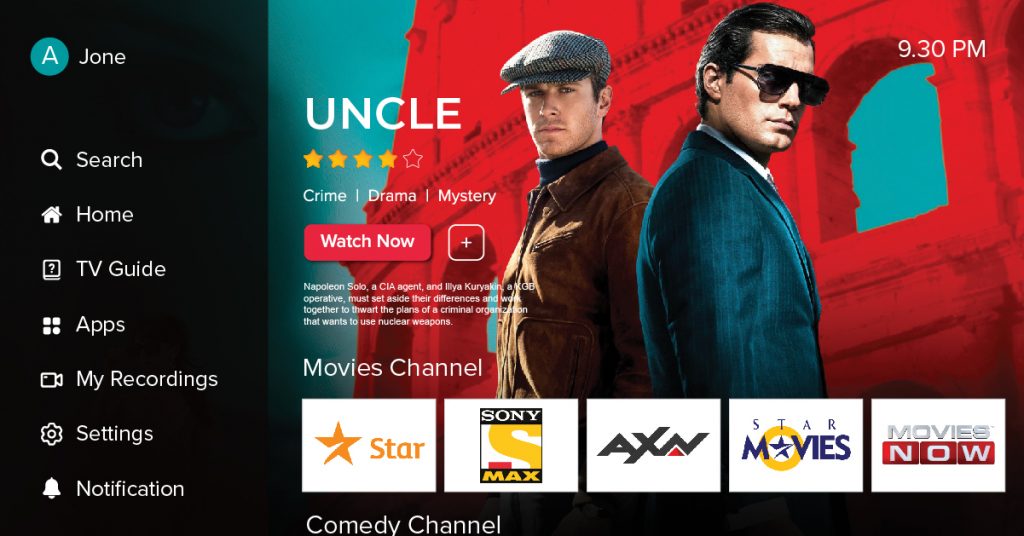 For the time being, several factors ensure the future of linear channels. One of them is live shows and events. Whether it's sports or live game shows with audience voting, linear television plays an important role. Another factor that ties in with the previous success is linear broadcasting's long history and expertise. Linear TV has all the infrastructure and resources to cover major events and global news.
According to the Nielsen Total Audience report, OTT-capable households spend 19% of their TV time streaming online video content. Given the short time that streaming technology has been available, that's quite a lot. However, Linear TV broadcasting continues to hold a sizable market share, although the trend is steadily turning to OTT broadcasting.
The Adaptation From Linear TV to OTT Broadcasting
In recent years, we all would have witnessed that the OTT broadcasting industry has emerged to be one of the fastest-growing in the entire online video streaming industry. To match up, the increasing use of smart devices and the rising consumption of linear content have been two of the primary driving factors for this enormous growth.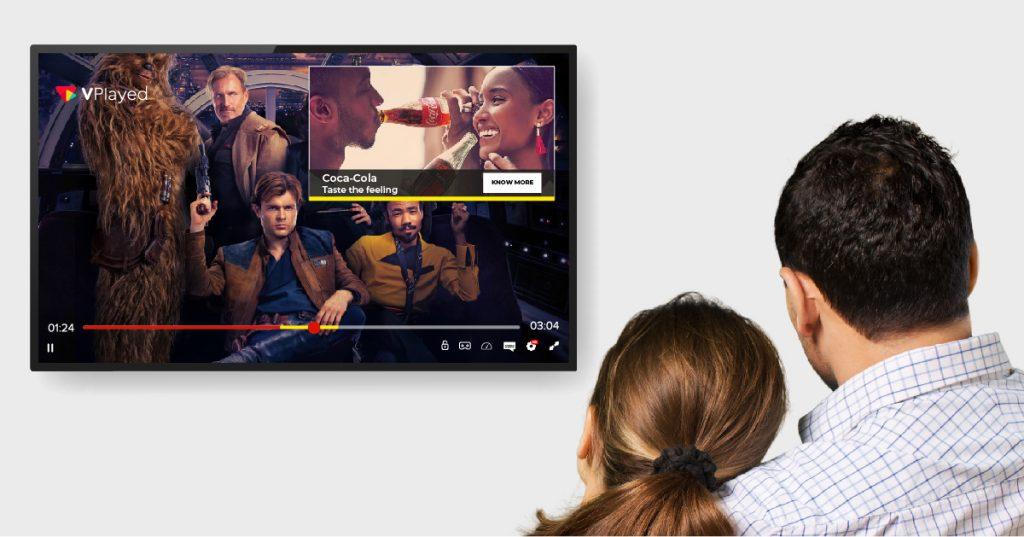 Along with this, the number of OTT solution providers catering to the OTT industry's rapid growth and demand has increased dramatically. A recent market report shows that the global OTT market is expected to reach $123.67 billion by 2028, with a 15.5% Compounded Annual Growth Rate (CAGR). Isn't that amazing?
Another important factor is the increasing internet usage, which is causing more people to prefer the hassle-free viewing experience provided by OTT TV apps and websites. While the rise of OTT platform makes viewers aware of the numerous advantages it provides over traditional television systems. In short, we can say that the introduction of advanced TVs blurs the distinction between OTT and linear TV to quite some extent.
According to a new IAB study, Ad budgets will increase, but spending will shift to digital, specifically from linear television to over-the-top and connected TV.
Advertisers believe that OTT broadcasting is far better than linear TV for reaching younger audiences, as this medium is faster to optimize and easier to cancel. In fact, advertisers say that the main reasons for shifting huge money from linear channels to some of the top OTT platforms were targeting & efficiency, incremental reach, cost-effective CPM, proven ROI, and better consumer ad experience.
Thinking Of Creating Your Own OTT Platform For Your Brand?
How to Set Up Linear OTT Broadcasting?
We're all aware that ads are a great way for content owners to earn money, but the rising rate of skippable ads has impacted both advertisers and publishers. Linear OTT employs a clever method of integrating ads into on-demand and live content without interfering with the streaming experience.
AVOD, an ad-based streaming model, is used by the platform to seamlessly stitch ads into video content via pre-roll, mid-roll, and post-roll methods. Also, linear OTT eliminates the 'one ad fits all' factor, allowing ads to be shown only to viewers who are interested in them.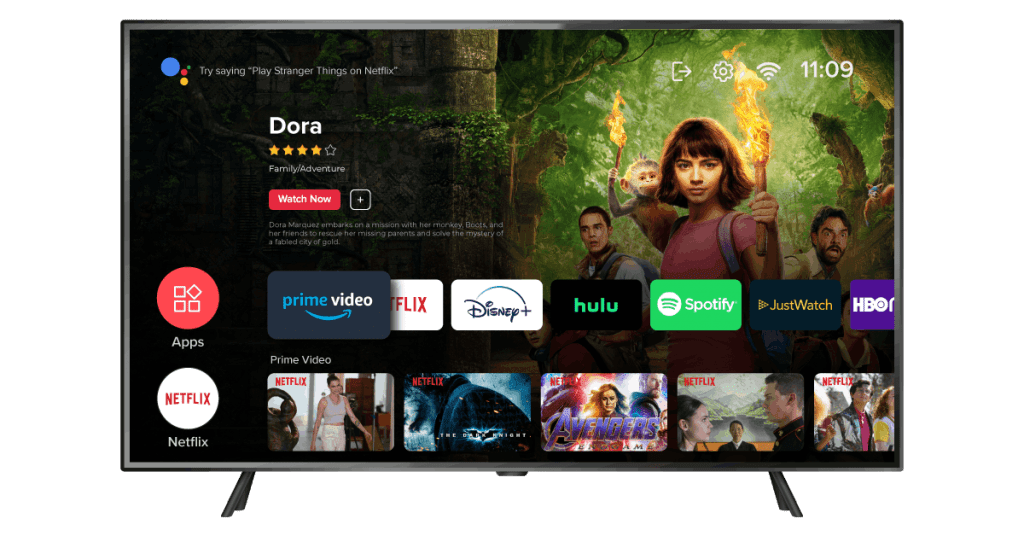 Coming back to the topic, setting up linear OTT broadcasting is relatively simple. One can either start implementing the whole process from scratch or shift directly from the traditional linear TV. In short, one requires a bit of practice and some upfront investments. With that being said, let's take a look at some of the key parameters that will be extremely beneficial during the linear OTT broadcasting set up process.
"By 2023, the number of households with Pay-TV is expected to fall to 72.7 million."
Choose a leading Over the top Platform
When it comes to choosing the right OTT platform, make sure that the platform is really going to supply the type of content promised. You can do this by taking a look at actual delivery from a real campaign. This covers both live and on-demand content, such as network programs, sports, and news, as well as premium offers such as movies. Think of it as the long-form, brand-safe programming you know and trust.
Some of the features to look after include:
Various customizable options.
A powerful video player that uses adaptive bitrate technology.
Utilizes insightful analytics solutions to track audience data.
DRM & Security.
Support for audio, video & live streaming.
Continuous multi device experience.
You should also take into account the cost associated with the streaming platform. See whether the online video streaming platform falls within your budget. Also, do check out some of the top OTT platforms for the best OTT linear broadcasting experience.
"Are you ready to start linear OTT broadcasting? With the help of a top-notch OTT platform."
Invest in quality equipment
The rising need for broadcast equipment is due to the increasing adoption of high definition (HD) content among users, this transition from analogue to digital broadcasting, and access to on-demand content occurred mainly due to the presence of some of the top-notch OTT platforms.
We all are aware of the fact that technology investments account for a sizable portion of total investment. As a result, you must consider how you will keep IT and start-up costs low. One of the most important criteria is a video streaming platform that can cater to all business needs.
If you decide to outsource your video streaming to a third party, then troubleshooting and content management may become difficult, which further can lead to poorer user experience. As a result, it is critical that you invest in technology equipment, including an online video streaming platform, that will provide substantial returns in the long run.
If you are beginning from scratch, you will need to invest some money to buy professional-grade equipment. This includes recording devices such as cameras and microphones. So, purchasing the desired video streaming equipment that is capable of producing high-quality content for the audience could be beneficial in the long run. However, if you are switching from traditional linear TV broadcasting, one of the essential equipment you might require would be an encoder.
Schedule Your Content
In linear OTT broadcasting, planning the content delivery ahead of time is critical for any business that is in the online video streaming space. Depending on the live streaming solution you select, this step will look slightly different.
In general, OTT broadcasting streamlines and enhances the entire content delivery process. Viewers can access the content regardless of their location, time of day, or network provider as long as they have a compatible device and a stable internet connection. This allows a broader audience to utilize the best OTT software to view the content whenever they want.
Set Up For Content Monetization
As a broadcaster looking to establish a presence in the OTT services industry, one has to first identify the core strengths. This can include content such as sporting events, reality shows, or information about customer viewing habits or partnerships with advertisers.
According to the overall OTT market, any monetizable OTT platform offers a wide variety of revenue alternatives. The three main types are AVOD, TVOD, and SVOD. In layman's words, the first refers to ad monetization, the second to pay-per-view, and the third to a subscription-based model.
If one has to provide recurring content, subscriptions are the way to go. Ads work well for brand marketing and awareness content and pay-per-view works well for sports or other one-time events.
Another crucial consideration is syndication rights. This describes the ability to govern and distribute content online. As a result, setting boundaries for content reach will also help you measure market size, as well as forecast revenues.
Promote Your Quality Content
When it comes to content promotion, the target audience is crucial in determining the success of any industry/sector. The same is true for OTT and linear industries. For the younger generation, OTT platforms have become the preferred choice to linear or sophisticated TVs.
While promoting the content via any of the OTT platforms, do consider the cost associated with it. Even if you choose pay-as-you-go models that are getting more popular, it's a good idea to hunt for an OTT platform with reasonable bandwidth pricing and stable costs.
According to research, the bulk of OTT viewers worldwide is between the ages of 15 and 34. With the increased use of smart gadgets and the internet, this trend is only expected to rise in the future. In short, be innovative with your promos and keep your target demographic in mind while launching any ad campaign.
Start Streaming
Beyond TV broadcasts, OTT is bringing the globe into people's living rooms (and pockets) through interactive streaming. Almost any company can explore the potential that the medium provides – retail experiences, athletic events, concerts, or entertainment.
Aside from comprehending the technology involved, one has to understand the entire digital journey of the user and develop an experience that connects with the brand and is as similar to real life as possible.
Depending on your business requirements, you will most likely require a professional video hosting, video-on-demand, and live video streaming platform. In short, an OTT platform that combines all of these features will be your best bet.
According to a recent market analysis, the global OTT market was valued at $45.1 billion in 2021 and is expected to reach $123.67 billion by 2028, increasing at a 15.5% CAGR.
Conclusion
The introduction of the OTT concept years ago definitely took the entertainment industry by storm. And there will be no turning back. Not only has the OTT sector emerged as a completely new form of personalized entertainment, but it has also drastically transformed a portion of the traditional television sector.
Starting an online TV channel is now more affordable and accessible than ever, but it is also more competitive, with increasing demands for high-quality audio and video in the stream. So, make sure to select a suitable online streaming platform that provides consistent streaming quality and overall dependability.
As previously stated, the OTT market is expanding rapidly for a number of reasons. With digitization sweeping the globe, you can only expect it to pave the way for greater growth potential. Now is the best time to launch your own OTT platform to get started and take advantage of the low-hanging fruit in the OTT sector.
To make the process simpler for content owners, there is a white label OTT platform named Contus VPlayed that enables you to launch your own branded OTT app in a matter of a few clicks. It also offers a variety of competitive solutions, such as 6+ revenue models, CMS, platform ownership, cloud transcoding, and much more.
If you already have an idea for creating OTT platform, schedule a free demo and we'll help you put it into action!