What's New In The Market?
Online video streaming has been witnessing a huge impact which has given ample opportunities for video marketers, content owners, broadcasters, and production houses. Want to know what has led to this change?
Yes, folks… That goes without saying with the fact that the increasing use of cloud-based technologies has brought turnkey solutions.
Consequently, this has expanded the reach of video content in a positive manner impacting the phenomenal market growth.
Wait… When we talk about the market's ever-flourishing growth, you would be curious to know whom to choose among these top players, right???
And why choose them to build your own OTT platform??
Today in this article, I am going to take you through the top online video platforms alternatives such as VPlayed, Brightcove, Vimeo OTT, and Dacast & how they can help you individually to launch your own OTT services to skyrocket your showbiz!
How Does Each OTT Platform's Functionality Differ From The Other?
Each platform such as VPlayed, Brightcove, Vimeo OTT, or Dacast offers you varied OTT platform-centric solutions that are customizable and apt for showcasing your brand's objectives in the long run.
What is VPlayed?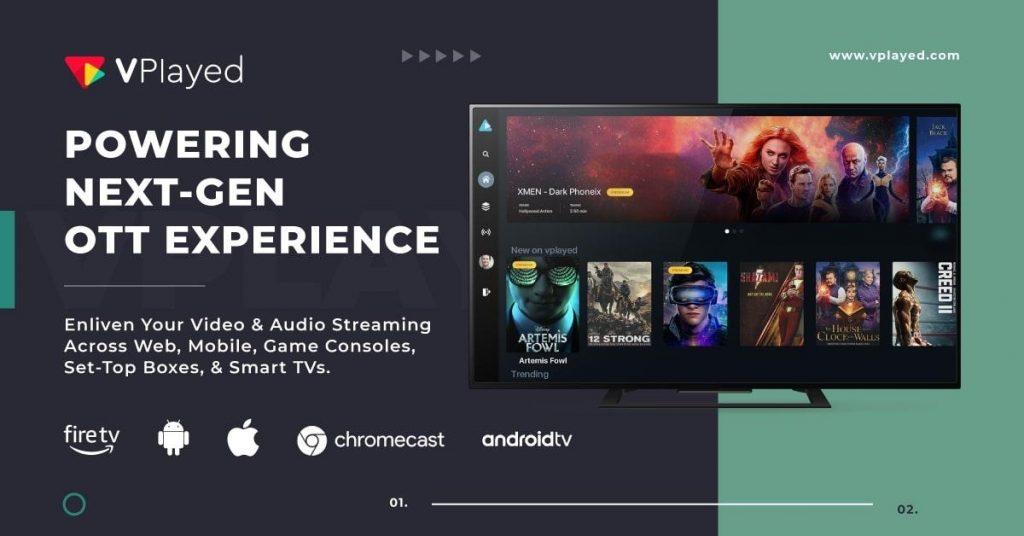 VPlayed is a self-hosted OTT solution that is primarily built for content owners, broadcasters, distributors, in order to stream live as well as on-demand media content globally across all devices such as Web, Mobile, Smart TV, etc; anywhere anytime.
Now you can simply forgo the coding aspect while creating your streaming infrastructure as you can have a complete branded best white label OTT video platforms and earn multifold recurring revenues on the go.
VPlayed is popularly known to serve mainstream industries like Media & Broadcasting, Elearning, FilmMakers, Enterprise Owners, Sports, Fitness, Religious Spokesperson, & Youtubers.

What is Brightcove?
Brightcove is a pioneer online video platform that focuses on delivering video marketing resources to assist businesses to grow their audience base. It was launched in Boston in the year 2004. This is a high-end video platform that provides over-the-top streaming services right from the start to finish.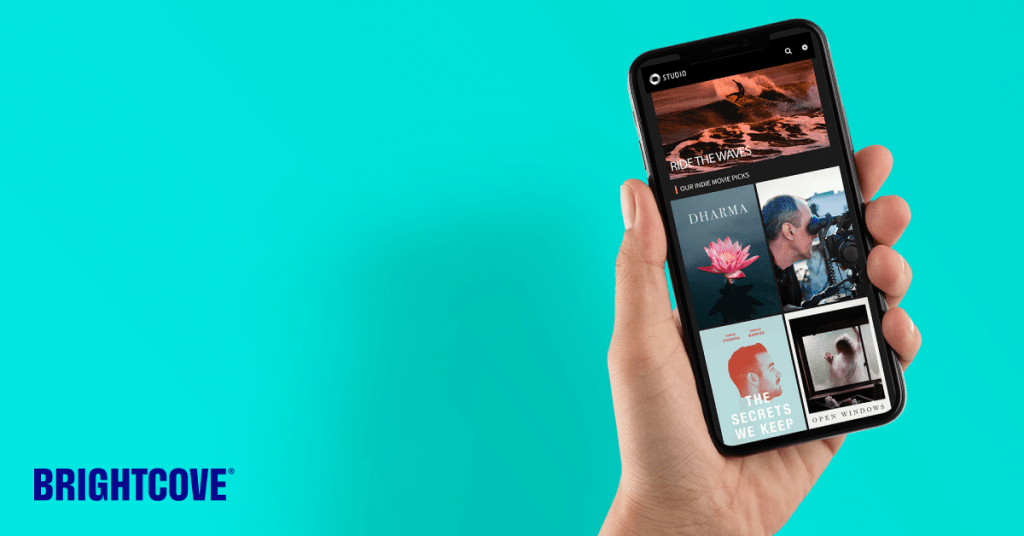 It's a feature-rich platform that assists broadcasters in bringing their internet-based streams to life. However, when looking into the aspects of budgeting, Brightcove's review lets us know that it may or may not be suitable for all kinds of broadcasters.
Fortunately, there are a number of trustworthy options available, including IBM Cloud Video, Dacast, Vidyard, Vidizmo, and others.
What is Vimeo OTT?
Vimeo OTT's B2C video-sharing platform has been facilitating its commercial plans since 2011, acquiring a significant big step in the firm with B2B's transformation.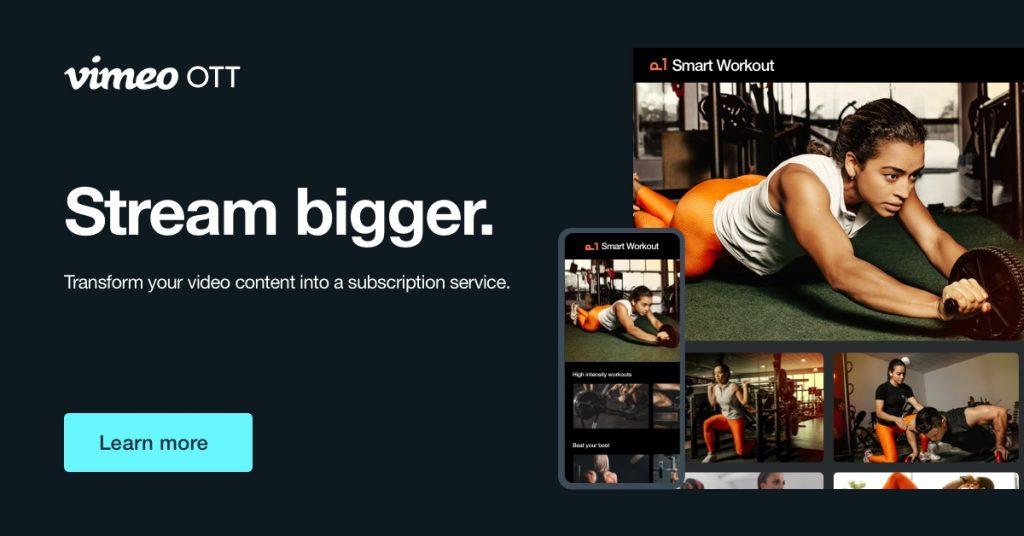 Since then, vimeo's live streaming service. On both the original Vimeo site and the Livestream platform, Vimeo now hosts VOD and live streams.
Regular vimeo plans are best for broadcasters who only require a small amount of functionality, storage, and bandwidth.
The Livestream plans cover a lot more ground. Vimeo OTT is a best video streaming services that allows broadcasters to offer premium packs of OTT video subscriptions to their viewers.
What is Dacast?
Dacast Inc. is a live streaming online video platform that enables businesses to broadcast and host live & on-demand video material, as well as provide free and paid programming.
Dacast is a business-to-business portal, unlike consumer-oriented platforms like YouTube or Facebook Live.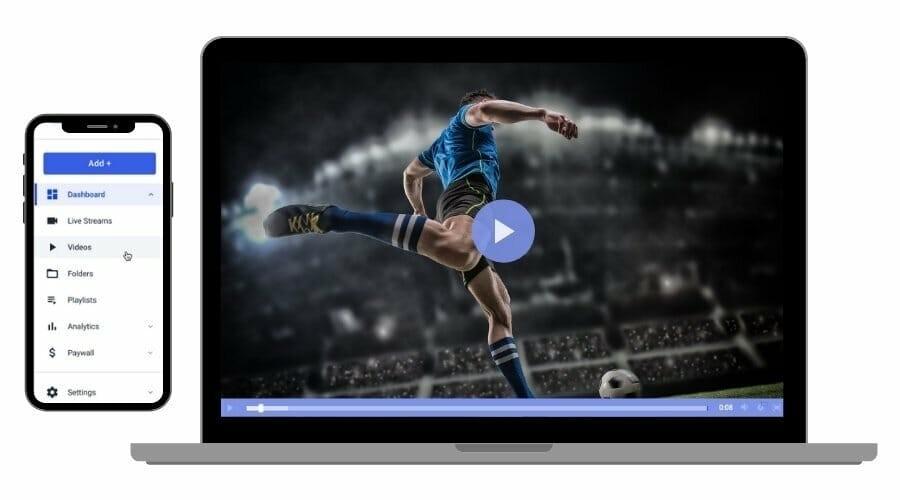 This unified live streaming platform has highly scalable video distribution, which collaborates with powerful industry content streaming partners like Akamai CDN and Limelight.
In addition to that, you can have custom-priced plans with high-quality streaming needs. Dacast is based in San Francisco, but it also has offices in London, Beijing, and Manila.
Moving forward, let's delve deeper into the…
Key Features Comparison of VPlayed vs Brightcove vs Vimeo OTT vs Dacast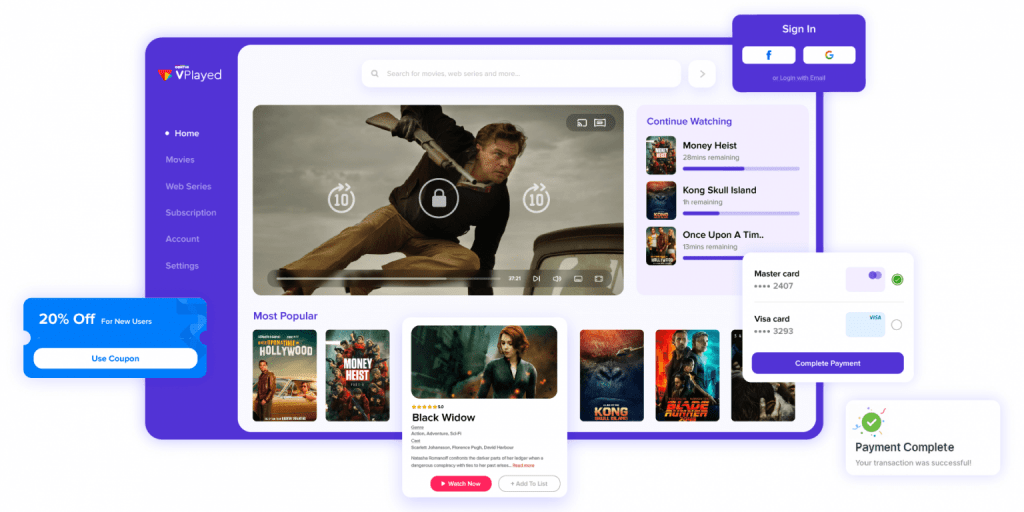 Highlighted Features in VPlayed OTT Platform:
Absolutely 100% Customizable
VPlayed facilitates you to utilize an OTT platform with unrivaled capabilities that can be customized to meet bespoke streaming content requirements.
Supports 3rd Party Service Integration
Are you thinking of collaborating with other stakeholders within your own platform? Yes, it's possible at VPlayed. You can earn your profitable revenues by integrating 3rd party services effortlessly.
Get a White Label Platform
Until and unless you own what you buy, it doesn't feel fulfilled, right! That's why VPlayed gives you a one-stop customized Whitelabel platform delivering an end-to-end development cycle.
Connect with your every audience with smooth & high-quality graded live streaming solution. Unlike Dacast's OTT, you can facilitate all types of businesses in VPlayed using its HQ stream support.
Turn your live streams into compelling assets by recording videos on your platform automatically. Get a semblance between real-time viewing needs VOD. VOD definition is video on demand streaming.
You can assist to have not only streams pertaining to video, but also provide an ever-lasting alternative as compared to platforms like Dacast to expand your streaming possibilities.
On-Premise/ On Cloud Hosting
Secured servers over the cloud are an integral part of your OTT streaming business. So leading SaaP-based platform of VPlayed assures you to have an on-premise/on cloud hosting solution in comparison to OTT streaming in Brightcove
Manage streaming content all under one roof by having an organized library with added perks like smart video uploads, video scheduling, metadata management, etc; to have scalable solutions.
While talking about OTT monetization, even though Vimeo offers simple pricing plans for its potential customers, you can own 6+ revenue models all with a license cost covered in one investment when you choose the VPlayed video monetization platform.
Streaming protocol via HLS Player
Now validate your curated video bestsellers using HLS Player with potential streaming protocols like Apple Low latency HLS, CMAF for DASH, etc.
Compressing plugins, multi-compatibility support, subtitle captioning, or player ads enhance your seamless content delivery.
Multi-DRM Streaming Security
Get an encrypted support system to keep your valuable audio/video files safe & sound.
You can have cutting-edge multi-digital rights management solutions against unauthorized access & piracy inclusive of robust inplayer safeguards like IP geo-restriction, screenshot prevention, etc.
Supports Multiple Business Use Case
A solution is much more effective when it is found with multiple facilitations.
VPlayed readily delivers its platform solutions across industries like Media & Entertainment, Fitness, Sports, Enterprise, Education, Filmmakers, Religious & Youtubers.
Highlighted Features in Brightcove OTT Solution
Brightcove's rich player uses video call api which is easily customizable with the best UI/UX, features & plugins for a complete video streaming solution
With analytical player provided by Brightcove gives segmented data insights such as player loads, user views, minutes viewed, new viewers, traffic sources, & more
They deliver token-based rest APIs as the majority of them utilize access tokens to authenticate requests when required to fetch clients' credentials that are specific to API & functionality that need to access for.
The key highlight comes into major play while serving different customers associated with different problems.
So, the online video platform of Brightcove provides 24/7 support with numerous media channels such as online forums, Email, Phone as well as Real-time Chat.
Live streaming and VOD hosting
Brightcove's live streaming functionality offers real-time broadcasts, VOD hosting with marketing solutions integrated & entertainment content streamed across desktop & mobile devices.
SSAI which is also known as server-side ad insertion supports targeted ads in the expandable banner, midroll, overlay banner, overlay text, etc to prevent ad blockers from exposing your ads.
Cloud transcoding and adaptive bitrate streaming
They provide tech-stack innovations like HLS, Microsoft Smooth Streaming, and MPEG-DASH adaptive streaming formats, as well as audio formats including MP3, AAC, and Dolby.
Top-Tier Security Features
When it comes to safeguarding your content, Brightcove offers features like multi-platform DRM, Proxy restrictions, Geo restriction, SSO Authentication.
Apart from these they also provide mid-stream rights checks, License Management, etc to guard your assets.
Multi-Bitrate and Adaptive Bitrate Streaming
Allow each viewer to experience the best screening with multi-bitrate delivery.
Allows the video player to adjust to the internet connection speed and give the appropriate transcoding through adaptive bitrate switching with professional quality.
Highlighted Features in Vimeo OTT
Video subscription and OTT monetization
Now the process of monetizing OTT video content you develop and sharing online stays effortless. Also, initiate video subscriptions, 1-time transactions or by selling adverts
When we look into one of the premium competitors just like Vimeo OTT video services the key takeaway is it claims a track record of creating 1500+ OTT apps with 100% in-house streamers
Considering API access Vimeo offers platform owners insightful essentials like users owning a video, animated thumbnails, content ratings, credits, embedding privacy, etc.
Large-scale live streaming
As per stats if we compare Vimeo OTT vs Dacast in large-scale real-time streaming, Vimeo delivers its content originals to 3.5M customers while Dacast with 300,000 broadcasters offers a 24/7 support team.
Premium support and account management
The best alternative to Vimeo OTT that you can rely on as it provides premium HQ stream support in 4K Ultra HD and you can control your overall account management with flexible privacy settings.
The most important essentials that you would require in your streaming business, can be integrated with key Vimeo integrations such as device compatibility with Android & iOS, robust video management, your video version history, 360 immersive videos showcasing, etc.
Running out of space to dedicatedly broadcast your streams is no more a worry! When you entertain your audience Vimeo bridges technological barriers like storage capacity and businesses can utilize them in high-volume.
---
---
Highlighted Features in Dacast OTT Software
In the mixture of text, images, audio & video world wide web publishes data round the clock through data centers. Dacast channelizes content delivery with the best CDN devices to alleviate streaming performance globally.
White-label streaming on all plans
The video on demand platform of Dacast provides a white-labeling solution across all streaming plans they suggest and you can integrate them with a customizable paywall. Furthermore, you can offer promo codes, control rates, easy access to your content, etc.
Now upload, transcode, organize, monetize, analyze, and distribute your videos using Dacast's robust best online video hosting platforms & service.
24/7 tech support with all plans
Serving customers plays a vital role in streaming platforms. When there is a comparison between top VOD platform like Dacast vs Vimeo OTT, mighty preference is given to Dacast in terms of all-time assistance because it assures tech support around the clock for all plans.
Enable a password block set for your video content against unknown passers using the online video platform of Dacast. For video encryption guard viewpoints with AES-128 protocol and scramble the video content.
Also, HTTPS safe web interactions keep your data private.
Player API and Video API access
Customize your streaming interface with feature-rich functionality in Player API & with Dacast's OTT video API you can enable quick integration of CMS features, with varied digital workflows.
Adaptive bitrate streaming
Now you can showcase your streams with a bulk buy of streaming data & access your bandwidth for 12 months after purchase from Dacast.
With ABS streaming technology you can deliver improved quality of broadcasting experience with clear-cut picturization
Cloud-based transcoding tools
To prepare your content for adaptive bitrate streaming, optimize it and use Dacast's built-in cloud transcoding tools. Automatically encode your content to maintain good video quality.
Analyze the performance and viewer interaction of your live and on-demand video content using the scalable dashboard, real-time monitoring, etc in Dacast's powerful video analytics platform.
Lots to handpick isn't it!!
Okay, now the next question which is essential to answer is.
How Can I Generate Maximum ROI With Each Platform???
When it comes to steadily build wealth with a few billion dollars…. You can have some of the exclusive video monetization comparative models for your strategic video business.
Video Monetization Models Comparison of VPlayed Vs Brightcove Vs Vimeo OTT Vs Dacast
VPlayed Monetization Models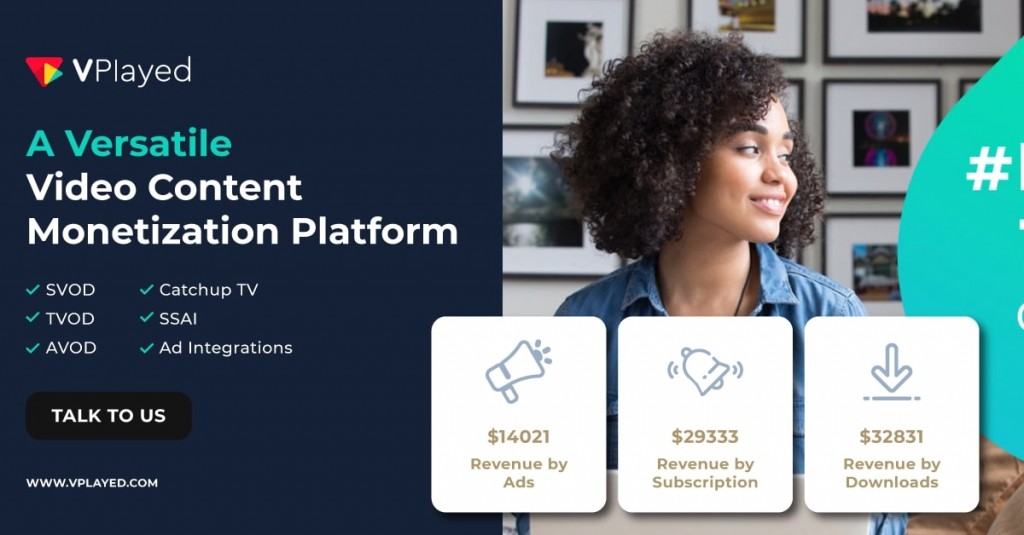 When it comes to making mints, VPlayed provides the most flexible monetization models
Subscription or SVOD platform is the most consistent revenue-generating plan for on-demand & live streaming. Using well-thought-out subscription models, you can gain a steady stream of viewers and also add combinations with premium offerings in packages.
Now strategically placed ads in pre-roll, mid-roll, and end-roll can help to gather viewer's attention.
As platform owners, you can profit from video ad monetization services by stitching them into navigation bars, and square buttons on their websites.
Increase target followership and engagement with hourly and per-video rental programs. Users can buy videos in electronic sell-through mode, which allows them to watch them both offline and online.
Premium video on demand, commonly known as PVOD helps you to deliver video services in exclusivity.
You can provide earlier access and charge a premium fee for your popular content originals. Mainly as film distributors, your moviegoers can leverage this model flexibly.
This innovative monetization model allows fans to download and watch their favorite episodes, movies, talk shows, or VODs at a discounted rate in order to watch in the offline mode for a short period of time.
Majorly this will help your users to continue watching leftover videos and watch them conveniently.
With the SSAI monetization strategy in VPlayed, you can easily overcome ad blockers by combining advertisements and video into a single stream.
On the CMS level, SSAI merges the adverts with videos, removing any ad block requests to external servers.
Brightcove Monetization Models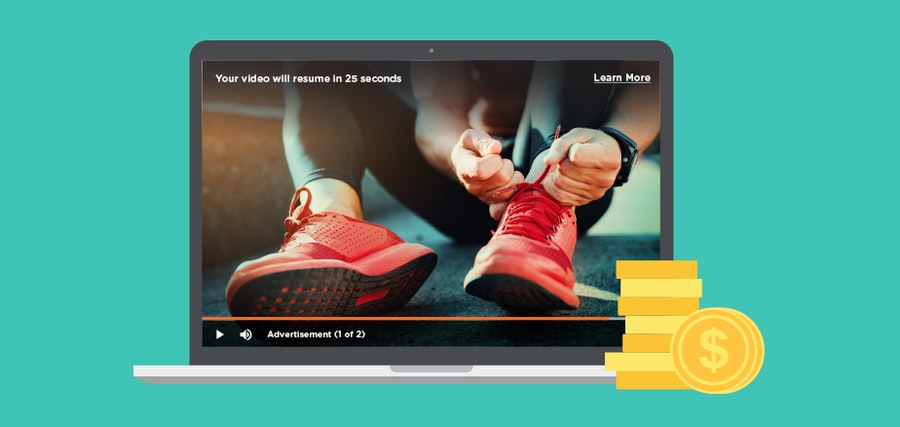 As far as SVOD is concerned, Brightcove gives you the flexibility where your subscribers can view ad-free content in this plan.
Similar to traditional TV packages, this Brightcove alternatives allows viewers to consume as much content as they desire at a flat rate per month.
This exclusive monetization model of TVOD is quite popular for long-form or box office content, live pay-per-view (PPV) content, such as sporting events, and other live events, such as concerts.
Brightcove lets its users access this content with a purchase on a per-title basis.
Generating returns through potential adverts can help you to gain profitability. Also, your visitors can see ad-supported content in this plan without logging in.
This is because commercials that are generally shown are kept free for consumers.
Look into two variations in the Advertising monetization model offered in Brightcove:
1. AuthVOD without ads
By logging in, users can enjoy ad-free content in this plan.
As a result, when cooperating with partnerships or managing various properties or branded services, VOD comes in handy.
Specifically when credentials are used from another platform, service, etc; this model seems to be more effective.
2. AuthVOD with ads
AuthVOD can also refer to a free, ad-supported service that needs users to create an account in order to see the content.
End viewers can make a watchlist & enjoy videos with ads anytime. As a service provider, you can have more insights about the end-user for advertising and Video marketing automation purposes.
The mixture of these models in Brightcove can be adopted leveraging a hybrid approach. Your Subs can view a mix of AVOD & SVOD packs.
You can approach your competitors with plans that can be —provided with both a free, ad-supported service as well as with premium subscription offering.
Vimeo OTT Monetization Models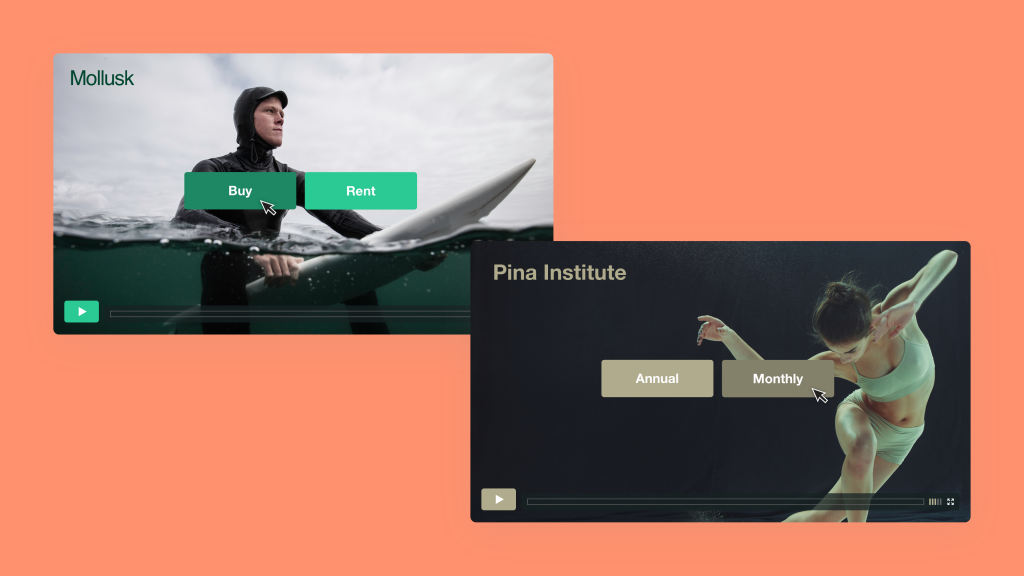 Niche artists who produce high-value, specialized content and are confident that their audience will pay for it, SVOD may be the greatest option for monetizing their work.
The key element is as content owners you will have to pay $1per subscriber/month along with 2.5% + $0.30 in transaction fees.
This is another video content marketing strategy that you can aim at offered by Vimeo OTT. It's a win-win situation for you because your viewers can access your assets without any subscription fee.
Additionally, your advertisers pay to in-stream ads & entice their target market, enabling you to have more revenue flow.
With the resourceful plan of TVOD which is also known as Transactional-based video on demand allows consumers to purchase content on per video watch or per series basis. In Vimeo OTT you'll need to pay a sum of 10% revenue share along with $0.50 for each video transaction that you charge with.
Dacast Monetization Models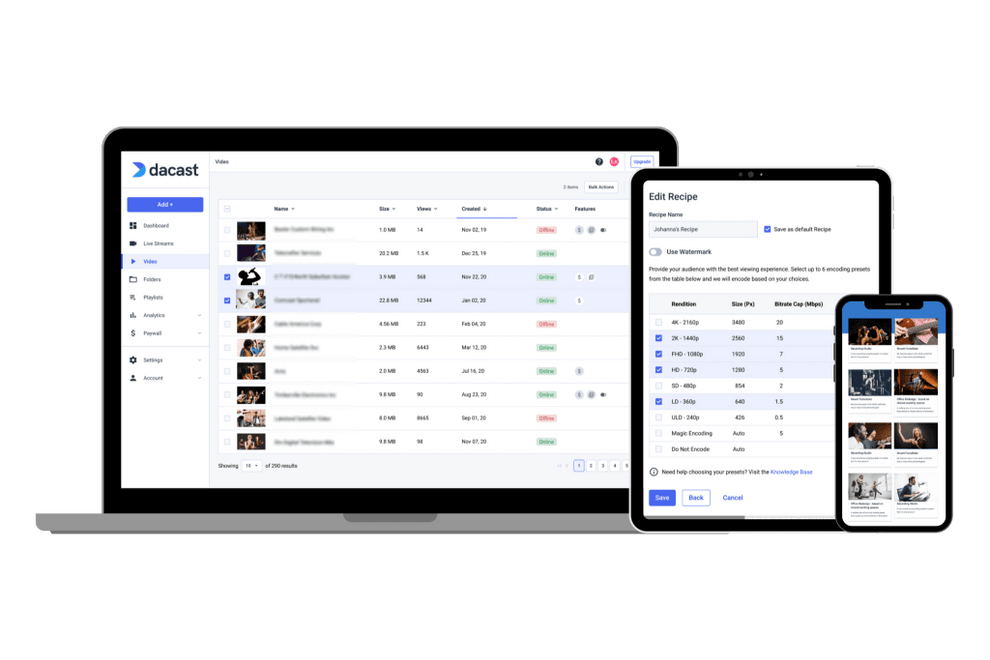 SVOD model is subscription-based on demand video content where you can let viewers have access based on monthly, yearly, or periodical-based fee.
Here, when we compare top players in the market just like Dacast vs Brightcove, their revenue strategies are much more consumer-centric in the new digitized age.
What is AVOD? Ad-based video on demand is a way of monetization in which commercials are served. The AVOD monetization technique was popularly used by YouTube.
Dacast allows this type of monetization in which your viewers are served advertisements while paying a price to see your content.
Now easy PPV (Pay-Per-View) in video monetization platforms is possible using paywall support facilitated via Dacast and you can easily charge your viewers with per-view streams.
Flexible transactions can be initiated over 140 currencies in Dacast's online video platform.
Okay guys, now the time has come to unveil the major icing on the cake, which is none other than the pricing factors of these highly competent top OTT platforms!!!
Scroll down to know more…
OTT Platform Pricing Comparison of VPlayed vs Brightcove Vs Vimeo OTT Vs Dacast
VPlayed Pricing
To help you get started with your streaming infrastructure and its major technological accessories you can come up with a predefined structure of your brand objectives, target audience, the genre of use cases, so and so forth.
With VPlayed's #1 leading global OTT networking and end-to-end platform development solutions, you can connect with streaming expertise to plan the number of customizations, streaming resources that your business requires.
According to those you can have flexible pricing cost factors that help you to decide on launching your self-hosted white-labeled OTT services-based platform.
We've got loads to assist you with regards to your inclined queries.
On our varied OTT resources pages, you'll find a wealth of additional tools, knowledge, and success stories to help you along the path.
For exact pricing information, you can get in touch by contacting the sales team.
Brightcove Pricing
Brightcove offers you a variety of customizable plans, which you can utilize to scale your subscriber base. However, pricing information is only provided based upon the request for a quote.
The key aspect of their customization is, they offer every client a unique set of workflow plans, so you might have to contact them directly to establish collateral.
Brightcove pricing plans start at $ 99.00 per feature, per month. Although they do not have a free version, they provide a free trial.
When we compare Brightcove vs Vimeo OTT, the marketing only & enterprise communication plans of Brightcove start at $199 and $499 per month.
But, neither of these plans support video streaming solutions. Whereas in Vimeo OTT's enterprise plans are projected differently.
Vimeo OTT Pricing
The review of Vimeo OTT has found positive among the audience because of its organized set of flexible cost factors. OTT pricing packaging includes basics that are required to launch your web-based OTT channel.
Get everything that you need to upscale your OTT business online.
Vimeo OTT provides you the starter plan that costs $1/subscriber per month. With the facilitation of free access to your OTT app in TVOD and SVOD using the world's best video player, you can upload videos individually or in a batch upload.
Similarly, when you go for a new growth plan Vimeo aids you with a starting price at $500 + $1/subscriber per month.
In this package, you can get a number of services such as unlimited live events, live pay-per-view, live DVR player, 1 Vimeo premium license, live stream analytics, etc.
Dacast Pricing
Dacast is one of the major unified streaming platform competitors which can be used for live broadcasting as well as hosting on-demand content.
Both of these features are included in all packages. The main difference between Dacast products is to do with the amount of bandwidth and storage that each includes.
Dacast pricing plan for small businesses is about $39/month with 1.2 TB per Year and 50 GB Storage (Billed Annually). The key highlight not to forget is they offer a free trial for 30 days.
Another type that you can choose is Event Plan which is effective for (One Time or Occasional Events.
The price is about $63/month with 6 TB upfront and 50 GB Storage (Billed Annually). The key highlight is that they offer a free trial for 30 days.
When you select a Scale Plan for Business you can get a price worth $188 with 24 TB per year and 1 TB Storage (Billed Annually).
Dacast's brand review highlights the free trial which is offered for 30 days. Other than that, if you have large-scale business requirements you can freely choose a Custom high volume needs plan.
Hey folks, now let's see the rationale behind opting for……
Top Reasons Why VPlayed Is The Best Alternative To Brightcove, Vimeo OTT & Dacast
1. White Labelling
Now as a service provider VPlayed assures you to appease customers with a fully-packed customized white label OTT platform.
You can get the liberty to own, control & grow your brand awareness at a one-time cost rather than paying for a SaaS solution that requires an all-time platform development team.
2. 100 % Customizations
A leading digital-first streaming platform of VPlayed has an edge over players like Brightcove, Vimeo OTT, or Dacast, where it lets you acquire 100% absolute customization before launching your self-hosted video platform.
With a tech-stack OTT platform, you can have bespoke customizations at any length.
3. In-Depth Video Analytics
When it comes to measuring your ongoing success in the streaming industry, you can have an uncompromised analytics solution.
It provides you the independence in totality for scaling and planning your streaming strategies with respect to every video that you broadcast & have a huge rise in ROIs.
4. Easy 3rd Party tools/apps Integration
Besides that, you can also produce surplus revenue by tying up with other 3rd party collaborators without any need of permission, since you will be the 'captain of the ship.
With the advent of streaming technologies, you can power up your monetization scale even in OTT app.
5. One-time Payment/License
You would want to always own up your creations and the place where you innovate them precisely, isn't it!.
In VPlayed you can make this happen by supporting your precious content with one-time licensing cost & standardization. Take charge of your creative OTT platform & keep flourishing with a single cost.
Here is a table that summarizes the key features, pricing, and pros and cons of each platform:
| Feature | VPlayed | Brightcove | Vimeo OTT | Dacast |
| --- | --- | --- | --- | --- |
| Self-hosted | Yes | No | No | No |
| DRM | Yes | Yes | Yes | Yes |
| Analytics | Yes | Yes | Yes | Yes |
| Monetization options | Yes | Yes | Yes | Yes |
| Scalability | Yes | Yes | Yes | Yes |
| Reliability | Yes | Yes | Yes | Yes |
| Pros | High level of control, wide range of features | Scalable, reliable, wide range of integrations | Easy to use, affordable | Affordable, reliable |
| Cons | Can be expensive | Can be expensive | Does not offer as many features as some of the other platforms | Does not offer as many features as some of the other platforms |
Conclusion
OTT is here to stay and the expansion of its wave is guaranteed to skyrocket in a phenomenal way.
Therefore it becomes imperative to take your pick among the best over-the-top service veterans in the trade.
I am sure the above inputs shared with you will guide you to choose the prime and embark on the journey of becoming a successful OTT business owner.
If you're looking for a highly advanced OTT Solution with plenty of features, Schedule a free demo with VPlayed